This post is part of CJ's Top Women In Global Cinema 2021 – Redux.
How have your role, position and responsibilities changed since you were first nominated for Top Women In Cinema?
In 2017, I left my role as Managing Director of Art House Convergence to pursue my Masters in Creative Producing at Columbia University. During my program, I continued to stay engaged in the exhibition industry, and in my final year in 2020, I joined Film Festival Alliance (FFA) as the Director of Membership. It was meant to be a part-time role focused on member services, but within two months of joining FFA, COVID turned everything upside down. Lela, our Executive Director, and I pivoted, and began hosting weekly virtual conversations with festival professionals. And we ended up reimagining our whole plan for the year. I became the Associate Director midway through the year, where I primarily oversee member services & filmmaker relations, and assist with financial operations & administrative responsibilities.
How did COVID affect you and your business personally?
COVID was a significant challenge for the exhibition industry, and with film festivals in particular. Festivals traditionally rely on in-person screenings, parties, panels, and workshops to create the festival experience, all of which were off the table. Further, festivals rely on their cinema partners for auditoriums, universities & local arts spaces for their panel/workshop spaces, and the restaurant industry for parties & sponsorship. All of these partners were deeply affected by COVID, too.
Our spring festivals had to pivot the quickest – many had already announced their line-up, some were just days away from their festival starting, and several were mid-festival! The immediate question became "can we move forward? And if so, how?" Previously the idea of a 'virtual' festival was perceived as the exact opposite of what festivals were doing: bringing people together to honor film. Now, holding a festival virtually appeared to be the only way to do any kind of gathering. Zoom Q&As became de rigeur.
As the festival season continued, festivals learned more about the virtual version, ticketing providers expanded their business as virtual cinema providers, and drive-ins became incredibly popular again. By the fall and now into the spring again, the virtual festival has a rhythm and many challenges have been ironed out, which is just in time for the world to reopen. Many festivals have been needing to seek out new venue partners, as many longtime venue partners are overwhelmed with booking requests for 18+ months of postponed events!
Festivals had to weather incredible financial challenges – from the loss of sponsorship to declining ticket revenue to increased technical costs. We anticipate sponsorship will take time to recover to its pre-pandemic levels as many sponsors who traditionally supported festivals are small, locally-owned businesses who have been facing the same financial challenges as festivals.
While shifting online opened the festival up to new audiences, it also brought obstacles in the form of IT problems, Zoom fatigue, and competition with all the other streaming channels on your television. These all contributed to most festivals seeing ticket revenue that was lower than in-person revenue. An additional factor was the increased cost of virtual cinema. While festivals lowered their expenses through an elimination of venue rentals and on-site costs, they faced real costs with online platforms. Each stream, each ticket, every minute of a film generates a hard cost for the festival. The virtual model is very different from an in-person model, adding even more challenges around budgeting and fundraising.
How did your role, position and responsibilities change (if at all) during the pandemic? Can you tell us a little bit about what your days were like and what you were doing over the past year?
When I initially joined Film Festival Alliance, I was strictly focused on the membership. Within two months, COVID struck, and I expanded my role to assist with programming. We hosted weekly Zoom calls with our membership to go over the ever-changing restrictions and information, providing an outlet to express frustration, fear, confusion, and hope. By the early summer, we realized that our in-person events would have to shift to virtual, so I started to collaborate with our Executive Director on the best way to pivot those events while still retaining the energy and inspiration that our events usually generate.
Our first big success was our inaugural Leadership Lab. Originally designed to be a weekend event bringing together eight festival professionals, we evolved it into a 10-week program, meeting on Zoom for lectures and workshops. Shifting online allowed the cohort to build a strong bond and the discussions we had inspired us to launch a virtual conference, FilmEx, in January 2021. Historically, we've gathered at the Art House Convergence, but with AHC on pause this past year, we still wanted to find a way to bring together exhibitors given the climate and challenges of the past year. In the end, we had over 900 exhibitors and allied businesses join us for our four-day conference. We hosted a summer FilmEx summit on July 14 & 15 where we expanded on some of the January conversations, particularly around workplace equity, humane resources, and hybrid festivals.
The past year was incredibly busy and the FFA team grew by 1.5 employees. We worked hard to provide resources of all kinds to our members in what has been one of the most challenging years. By late December, we started to burn out, so we dug in, assessed what we needed to shift within the organization, and spent the first quarter of 2021 doing some internal reflection.
Thankfully, we have a very responsive board, and we were able to implement some new strategies, like eliminating inter-office email (we read Cal Newport's "A World Without Email" as a team), and embarking on a strategic plan that includes staff welfare as a key component.
Do you think COVID will change the cinema business? If so, how?
Sure. I can't imagine us going through a global pandemic that wouldn't affect the cinema business, not to mention all of the people working in the industry. For me, the primary change is among staff. We've collectively gone through an incredibly challenging year, and I think it has resulted in a shift of priorities for many people. I hope we will see a renewed focus on staff welfare, which includes office locations, workplace strategies, and difficult conversations around pay & labor equity. People deserve to be paid for their work and they deserve benefits, like health care. I'm excited to see organizations reimagining their workplaces and organizational charts. It's ridiculous that it's radical to suggest people be paid equitably for their work… but we've relied on goodwill and passion for far too long.
On a larger scale, I think we will see a continued, yet evolved, use of virtual cinema. The way many of us thought about accessibility prior to the pandemic was in terms of outfitting our physical venue to accommodate people with disabilities. The focus was on having wheelchair-accessible seating, closed captioning devices, and hearing assist devices. While these remain important and critical to an accessible venue, I think COVID has shown us the value of curating the virtual space as well. The virtual space opens up your cinema to homebound patrons and other patrons who wouldn't, or couldn't, access your space (especially considering many venues remain inaccessible on the basic needs listed above).
I also think the conversation around accessibility in-person has evolved – let's move beyond assist devices and think about open caption screenings, stages that can accommodate wheelchairs, and venues that are fully accessible. If your screening venue is accessible, but the party afterwards is held upstairs… your festival is NOT accessible. At FFA, we have an Accessibility Working Group that will be producing guidance and resources around where to start, where you can grow, and how to identify what you are missing.
How do you believe the cinema industry can recover once audiences are able to visit movie theatres again?
Be patient – it may take people some time to return to their comfort levels. But at the same time, remind people what they are missing! Film exhibitors are some of the hardest-working and passionate people I know, and I have no doubt they will put on incredible shows for their patrons. When I finally returned to the theater (my first outing was to the Laemmle Glendale), it was like I had never left. There is nothing like watching a film on the big screen, no matter how easily accessible it is on my TV. I know I'm a movie nut, but I think there are quite a few people out there that feel the same way.
With film festivals, I think it's important to consider the scale of your festival going forward. Is it the right length? The right time of year? Are there events that you've always done, but maybe don't fit the vision of where you want your festival to go? I see such an opportunity for renewal and reconstruction of what a festival looks like. If your goal is to gather people together around film, the opportunities are endless! I think we can leave what wasn't working behind us, and take the next several years to change it up, try out new events/programs/schedules, and see what blossoms and takes root.
What do you like most about working in the cinema industry? What is one of your fondest memories?
The people. 100%. Movies are great, but the people are what make it for me. I love gathering with exhibitors and hearing what they're watching, what their patrons are watching, their equipment woes, you name it. I love seeing cinema and festival trailers and hearing the history and growth of an organization.
The Renew Theaters out of Pennsylvania created an event called Art House Tales at the Art House Convergence a few years ago, and it is my favorite part of the year. It's usually 8-10 art houses and festivals doing a five minute presentation of their organization, but every team gets so creative with their photos and story – it's such an inspiration to watch. And then it makes me want to visit every one of them!
My fondest memory is not a singular one – it is every projection booth I've visited, every seat I've sat in, every pre-screening trailer roll… I love seeing everyone's 'house'. They are all so unique, and everyone has the BEST popcorn (naturally, I have to try it at each theater). Even as I shift more towards filmmaking going forward, I know I can always sit down in any theater, whether it's a first-run title, festival screening, or rep screening, and feel at home.
---
Navigation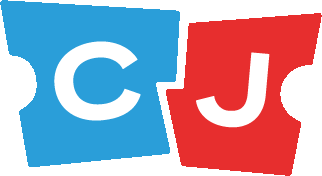 Latest posts by Celluloid Junkie Staff
(see all)