This post is part of CJ's Top Women In Global Cinema 2021 – Redux.
How have your role, position, and responsibilities changed since you were first nominated for Top Women in Cinema?
My role is still that of President of Vista Cinema's USA territory, but it hasn't been business as usual. We've adapted to new ways of working brought on by COVID. Our transition to working remotely because of safety regulations proved easier than expected, given the technical nature of our company. We've had a laser focus on safety and operating as a strong team even when we couldn't be together in person.
How did COVID affect you and your business personally?
The pandemic started over a year ago, challenging us in unprecedented conditions. Fortunately, my friends and family are safe and sound. During this time of exhausting days and sleepless nights, my mind was consumed with protecting my team and supporting cinemas through this crisis. My heart broke watching people I care about struggle through unbearable hardships. As a company, we had to make impossible decisions to safeguard our future. As an author, I was grateful to have readers taking up my books during lockdown and disappointed in myself for not writing the next story fast enough.
My favorite thing to do is to go to the movies. I'm in a cinema almost every week, sometimes multiple times per week. Not going to the movies during this wretched time in our lives has been tough. A piece of me went missing. When "Tenet" released, I jumped in the car with my partner and we drove from Los Angeles to Las Vegas, where cinemas were open. It was a refreshing trip and gave me the energy to continue powering through the pandemic with renewed grit and determination.
How did your role, position, and responsibilities change (if at all) during the pandemic? Can you tell us a little bit about what your days were like and what you were doing over the past year?
COVID hit about a year and half into my role as President of our US territory. Then the virus spread across the world and we were in a national emergency unlike anything I'd ever encountered in my lifetime. From my window, the once bustling Los Angeles streets turned deserted and eerie.
I didn't foresee, having chosen to work in a fun industry, that every day would be an exercise in keeping my team out of danger from a global pandemic. This has been the most demanding time in my entire career. Thankfully, amazing and supportive leaders surrounded me who helped navigate these grueling circumstances. I couldn't have asked for a more wonderful team to face this adversity. Every individual was so professional, empathetic, patient, and understanding. We all banded together to get through this.
Despite my customers battling these tragic times, they were each one of them so lovely throughout, even as the pandemic continued far longer than anyone predicted. They made it easy to help them while they wrestled with rapidly changing guidance and inconsistent regulations from city to city. As tiring as video calls are, they were joyous too because you could see that someone was doing okay, glimpse a smile amid dark days, and make genuine connections.
Do you think COVID will change the cinema business? If so, how?
COVID has pushed technology to the forefront of the moviegoer experience. Many people prefer the simplicity and control of doing everything themselves on their own mobile phones and laptops. Another marvelous thing is not waiting in lines anymore. I walk into the cinema, sit down in my reserved seat, and they deliver my food and drinks to me. It will serve our industry well to dazzle moviegoers with a new seamless and convenient experience unparalleled to their living room and one that rivals entertainment outside of the home.
How do you believe the cinema industry can recover once audiences are able to visit movie theatres again?
We must get the word out, reminding people that cinemas are open again. Bring our friends and family along to the movies and talk about the fun and safe experience to aid social acceptance. People will remember their love for adventures on the big screen, the delight that lingers afterwards, and the scintillating conversations with their friends about the moments that struck them deep. Audiences will return for this shared culture experience around the timeless tradition of storytelling.
What do you like most about working in the cinema industry? What is one of your fondest memories?
I'm head over heels playing a part in bringing the moviegoing experience to others because I know the joy and excitement it ignites. My fondest memories are of going to the movies with my brothers and sisters, entranced by a world of possibilities and other cultures on the big screen. Later, we'd spend hours living the adventures in our own homemade movies. Lights, camera, action!
---
Navigation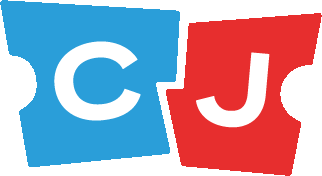 Latest posts by Celluloid Junkie Staff
(see all)