This post is part of CJ's Top Women In Global Cinema 2021 – Redux.
How have your role, position and responsibilities changed since you were first nominated for Top Women In Cinema?
The first year I was nominated was 2020. I still have the same position as Director of Operations for Northern Europe at Odeon Cinemas Group.
How did COVID affect you and your business personally?
I have felt that we have stood with both feet on the ground during this crazy time. We are a solid team that has taken many steps when it comes to trust and cooperation. Actually, I think we are a better team today because of all we have needed to do together. It has been a crazy, and really sad, year for so many reasons. Business wise, we all know what has happened – personally I have tried to make the most of what we could. I've obviously travelled less so I spent more time with my family and on outdoor activities.
How did your role, position and responsibilities change (if at all) during the pandemic? Can you tell us a little bit about what your days were like and what you were doing over the past year?
I would say the role has changed in character due to the pandemic. I think the last year can be divided into phases where the first phase was leading the team in crisis-mode – going into a totally different leadership style with a much more directive style than I have used for a long time. It was needed in that phase to get the team going and make sure the focus was clear. It's interesting now in hindsight, because it has been said that it was something that was needed when all of us were struggling to find the path forward.
The next phase was hands-on and was more as normal, being in the cinemas a lot working side by side with the teams, focusing on keeping the safety measures and guest-focused activities high. When the second and third waves hit it was more about strategies and long-term planning. I have really missed being physically close to my team during this period and I was really happy to see openings happen! Let's make sure we stay open in a safe way with our people and guests as our highest priority.
Do you think COVID will change the cinema business? If so, how?
It will change, it has changed, but as a true optimist I want to think that it will go on to change for the better over time. Cinemas are something like a campfire gathering – somewhere people want to meet up, spend time together, getting that cozy magical feeling of being together that you will never get from the sofa at home. I think and hope that will never change – we are social creatures.
I also think we as a business need to make changes sooner and faster than we have ever done before, I think we will need to adapt faster and put our people and guests first, for real – the rest will come as a result of that. If we show we are as people and guest-centric as we are about film, we are looking at a really great future. People in general want to do fun stuff together and where to do that better than in the magical world that we can provide!
How do you believe the cinema industry can recover once audiences are able to visit movie theatres again?
Taking care of the people (employees) who take care of our guests is key – making people feel energized, involved and engaged. There are really only two jobs in this industry – you either take care of our guests directly, or you support the ones that do – let's do those jobs really well and the guests will keep coming.
What do you like most about working in the cinema industry? What is one of your fondest memories?
The passionate people in general! Working in operations gives this great balance of working side by side with people, a lot of time spent in the cinemas, digging into the details of how to continuously improve how we do stuff. I really like being part of something bigger – like our OCG family – where we share best practice and work together as a team. There is always someone to ask or use as a benchmark going forward – we are stronger together, and this time has definitely proved that to be true.
Is it not amazing that some of the fondest memories come from the craziest period in your career? Our people when reopening, for example, and to see the true joy, happiness and guest experience delivery! Not to forget our guests sending love and support both digitally and in the cinemas, showing up and showing appreciation! We even got love letters.
Another great memory is when we opened cinemas to sell gift cards before Christmas – we bundled that with 100 liters of popcorn in big bags. The feeling when you saw the joy of the guests taking those big bags with them home was lovely!
---
Navigation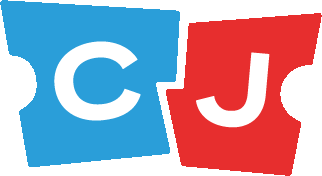 Latest posts by Celluloid Junkie Staff
(see all)