This post is part of CJ's Top Women In Global Cinema 2021 – Redux.
How have your role, position and responsibilities changed since you were first nominated for Top Women In Cinema?
I've been on a great journey with Movio these past few years. When I was first nominated I was Managing Director for EMEA, which was a position I really enjoyed as it allowed me to learn so much more about the cinema industry across this diverse region. Since then, I have stepped into a new global role as Movio's Chief Client Officer (CCO), which has expanded my remit and responsibilities to all of the territories Movio operates in, across both our cinema and film studio partnerships.
How did COVID affect you and your business personally?
COVID affected Movio quite a bit, as it has for all facets of our industry. Those first few months of the pandemic in particular, were incredibly scary both professionally for our industry and our company, but also for me personally. While I remained focused on helping our team and our clients as best as possible, as an expat in London, I was also disconnected from my friends and family back home in Canada. The lockdown put into perspective some of the things I took for granted, and also the things that are most important.
How did your role, position and responsibilities change (if at all) during the pandemic? Can you tell us a little bit about what your days were like and what you were doing over the past year?
For the first 6 months of the pandemic in 2020 I was still the Managing Director for EMEA so was helping to lead our team and clients through the difficult unknowns that those first few months brought. It meant a lot of late night and early morning calls with my head office in New Zealand so we were in constant alignment with the evolving situation, but it also meant a lot of Zoom trivia nights with my team!
Since September and with my new role, I have taken on responsibility for teams in Los Angeles, Mexico and Auckland which has been quite the change. My days are a bit unpredictable and I've gotten used to many new time zones! I guess the biggest change for me over the past year is more about what I have not been doing, which is travelling. Being stuck at home and not having the opportunity to meet my new team members or clients has been a challenge. While it's been nice not having to live out of a suitcase, I do miss the personal connections that business travel enables.
Do you think COVID will change the cinema business? If so, how?
Yes, I think it has, but I don't necessarily see this as a bad thing. How people will plan their nights out will have changed. How people will book their tickets will have changed. How studios release their films and the ways that cinemas and distributors collaborate, has also evolved; but, I do believe most of these changes will be positive ones for our industry. At the end of the day, I believe cinema will remain a relevant and important experience for society. The opportunity to escape into new worlds and immerse into new stories on the big screen is needed more than ever and is our industry's USP.
How do you believe the cinema industry can recover once audiences are able to visit movie theatres again?
I believe we are naturally social creatures and the communal nature of cinema, and the shared experience it provides, is irreplaceable. No matter what other content viewing options are available, I think that there will always be a role for the unique experience only a cinema can offer. If we can tap into that emotion, I have no doubt audiences will return to cinemas for many years to come.
What do you like most about working in the cinema industry? What is one of your fondest memories?
I think my fondest memories may still date back to when I worked in a cinema in Toronto as a teenager, popping popcorn and tearing tickets. Our theatre hosted the Toronto International Film Festival and working during that was a blast. The energy was hard to describe; it really did feel like Hollywood would land on Toronto for two weeks of the year and as an 18-year-old trying to figure out what to do with her life, I think it may have helped to light the film industry spark within me!
---
Navigation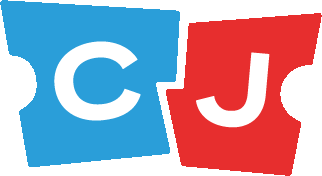 Latest posts by Celluloid Junkie Staff
(see all)