This post is part of CJ's Top Women In Global Cinema 2021 – Redux.
How have your role, position and responsibilities changed since you were first nominated for Top Women in Cinema?
As the Chief Executive Officer at Golden Screen Cinemas (GSC), I continue to oversee the direction and development of GSC, as we navigate the business through uncharted territory.
The last year has been incredibly challenging for the industry with so many of my responsibilities last year, during the pandemic, revolving around transforming the business and diversifying our revenue streams beyond the cinema itself. Despite the challenges we faced with lockdowns and closures of cinemas, I am pleased that GSC has been able to pivot in this global crisis to expand into new business areas. And we're undertaking an exercise in growing our footprint with the acquisition of a cinema chain to be part of our portfolio.
How did COVID affect you and your business personally?
It has been a very stressful time for everyone, me included. Our cinemas were shuttered from as early as March 2020, and we have been closed for over two thirds of the year. This resulted in our revenues and footfall dropping more than 90% year-on-year. Staff morale was understandably low and so we had to keep the team motivated with consistent engagement, training, and discussions on new initiatives to transform the cinema experience when we reopened.
With the cinemas closed and very little content available for when we reopened, it was imperative for us to quickly adapt to cope with these losses. We aimed at connecting with movie-goers who were stuck at home streaming their movies. So we delved into home delivery of popcorn and cinema snacks, which expanded into takeaways from our restaurant, Jin Gastrobar, which we opened at the end of 2019.
Social media played a big role in communications for us, as we tapped into our social media and cinema database of more than 2.6 million movie-goers to consistently and impactfully engage audiences to keep the brand top-of-mind. This helped us strengthen brand loyalty, which helped us when we later launched merchandising, in turn providing a new avenue for cashflow.
During the pandemic, we launched our very own e-commerce platform, Keepsake, offering a wide range of merchandise to order online including apparel, toys, home and living products, as well as movie collectibles. The online sales of food and beverages (F&B) and merchandising provided us with some interim revenue.
However, when our cinemas did reopen, we faced a lack of content due to the postponement of many tentpole movies. Despite the occasional reprieve from blockbusters like "Peninsula", "Tenet", or "Mulan", we were fortunate to have smaller, independent, local titles acquired by our distribution arm, GSC Movies to fill our program slate.
Due to the minimal movie content available, we thus explored utilising our spaces for events and other lifestyle entertainment like stand-up comedy and live music. We also allowed movie-goers opportunities to book our cinemas for events like esports, launches, trainings, seminars and more.
Advertising was still a priority for us, so we also developed a powerhouse of dynamic, integrated media solutions for potential advertisers and brands that wanted more than just cinema screen ads. Interestingly, we were even able to sell creative memes on GSC's social media to advertisers wanting to reach our followers. These were just some of the changes that the business has had to undertake in the pandemic.
How did your role, position, and responsibilities change (if at all) during the pandemic? Can you tell us a little bit about what your days were like and what you were doing over the past year?
The pandemic has been a humbling experience for us all, seeing a once dynamic industry at the brink of collapse. It has certainly taught me to be stronger, more resourceful and innovative to overcome one of the toughest periods of my career at GSC.
Despite the cinema closures, it has been an extremely busy year for me. Without any revenue, it was critical to ensure that the financial position and cash flow of the company was strong. But we had to employ cost-cutting measures and make sure that they had minimal impact on the well-being of our employees directly. For the first time in a very long time, we also had to raise substantial funds to finance us through this period until the industry could recover. Engaging with government authorities for financial support and lobbying for cinemas to reopen were other areas of focus.
Another key priority was keeping the team intact, motivated, and positive during this time when the cinemas were closed and the immediate future looked bleak. A big part of my time was spent strategizing and planning with my team on how we could innovate the business to be more digital and accessible to consumers at home. This meant delivering a lot of our experiences directly to movie-goers or making it more enticing for consumers to return and "revenge spend" when the cinemas reopened, enabling them to experience products and services that they would have missed during the many months of lockdown.
Part of last year was also spent planning for the acquisition of MBO Cinemas, the third largest cinema chain in Malaysia which went into liquidation. While their departure is a loss felt by many in the industry, it was an opportunity for GSC to strengthen our leadership position and further expand our footprint in Malaysia. We are confident that MBO's acquisition complements our own chain of cinemas and will accelerate our recovery, post-pandemic.
Do you think COVID will change the cinema business? If so, how?
There is no doubt that COVID will change the way cinemas operate, moving forward, with social distancing and other safety measures likely to reduce or control cinema capacities in the short term. In the longer term, the shortening of theatrical windows for Hollywood content and possibly fewer big blockbuster movies from studios are major concerns, which the movie industry has to address. Otherwise, it will be challenging for cinema operators to continue making heavy investments in the brick-and-mortar business of cinemas.
COVID has also made us rethink our reliance on content as the core offering of cinema. While movies will always be the backbone for our industry, the cinema of the future must look to establish a complete ecosystem for out-of-home entertainment, to be able to entice in and provide value to movie-goers. This comprises content, but also food & beverage (F&B), experiences & events, as well as merchandising & products and much more.
Cinemas must also enter the digital space to provide accessibility to customers who may prefer to stay at home. As such, cinemas may be required to adapt to a hybrid model that embraces delivering content and products to audiences, both on-site and at home.
How do you believe the cinema industry can recover once audiences are able to visit movie theatres again?
I believe that the cinema industry will not only recover but recover with a vengeance. People are innately social beings and have a deep desire to connect and bond with each other. What greater way to do that than watching a movie in a darkened hall with your friends and family along with 200 other people sharing the same experience. As much as it is convenient to watch movies in the comfort of your home, people also really want to get out of their homes for social activities, which is essentially why implementing lockdowns was difficult during the pandemic.
With the roll-out of the vaccine in Malaysia and eventual achieving of herd immunity in core city centres and urban areas, audiences will be confident to come out to enjoy their freedom and resume their normal lives.
We have seen this with the incredibly positive response from Malaysian cinemagoers with strong admissions for movies like "Peninsula" and "Demon Slayer: Kimetsu No Yaiba The Movie Mugen Train" and more recently, "Godzilla vs. Kong", which were some of the films that were available when we opened intermittently. Audiences are willing to return to the cinema if there is good content.
Movies have survived world wars, economic downturns, and recessions, being one of the most popular and affordable entertainment options outside of home. It provides audiences an escape from the world and reality around them for even just a little while. And so, it is not optimistic to believe that the cinema industry can and will recover after this pandemic.
What do you like most about working in the cinema industry? What is one of your fondest memories?
What I really enjoy most about the industry is the people. They are passionate, vibrant, and committed and I always feel young at heart in their company. Having been with GSC for almost two decades, there has never been a dull day for me working in entertainment. It is exciting to be part of an industry that has been evolving from the time I joined to how it is today. I am really grateful to be part of an industry that brings happiness, inspiration, and magic to people through movies.
While I have had many fond memories, the most recent for me was my conferment of the rank of "Chevalier of the Ordre national du Mérite" from France. This conferment was presented to me by the French Ambassador to Malaysia in April this year. And it was an acknowledgement of my work in driving French culture in Malaysia through the annual French film festivals with the embassy, as well as movies under our GSC International Screens brand.
---
Navigation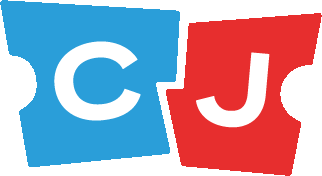 Latest posts by Celluloid Junkie Staff
(see all)