This post is part of CJ's Top Women In Global Cinema 2021 – Redux.
How did COVID affect you and your business personally?
From a professional perspective, COVID changed a lot of things – we had to completely rethink our priorities to support UNIC members as best as we could. I'm in a job where you spend less than 50% of your time in front of a screen – you do a lot of face-to-face meetings, conferences, screenings, travelling etc. Suddenly, I was at home the whole time, on a screen more than 12 hours a day – not good for the back! I have been missing the in-person relations – brainstorming with the team with a cup of coffee, having lunch with colleagues from the industry, and so on. I'm a social animal – and Zoom doesn't really make up for it! It was also a bit of a roller-coaster – cinemas suddenly closing overnight and for months, a first wave of reopening, a second wave of closing…
From a personal perspective – it was lovely to spend more time at home with my husband, to sleep more in the morning and experience a slower life. We did a lot of gardening, reading, running and long, long walks. It was tough not to be able to see family though, as they all live abroad – and I missed going to the cinema!
How did your role, position and responsibilities change (if at all) during the pandemic? Can you tell us a little bit about what your days were like and what you were doing over the past year?
I had to re-think UNIC's priorities. We had a well-defined programme in January 2020 that was covering the whole year – policy issues, trade events, expert group meetings, CineEurope, conferences, meetings at the [European] Parliament and Commission, publications, screenings etc. And it all had to change overnight, to make sure we were going to do our best for our members and support them in this challenging period.
The days were long, but it was incredibly rewarding to do all we could to help cinemas. We spent a lot of time researching, a lot of information gathering about closing/reopening, health and safety protocols, audience initiatives, looking into support measures at local, national and EU levels and advocating for strong and sustainable support, making sure that the voice of cinemas was heard, with policy makers but also with partners from the industry. We talked to the press, organized online events, took part in a lot of e-seminars and conferences. It was all about ensuring that cinemas would be able to recover and be, once again, this amazing place where you can enjoy a film on the Big Screen.
I also gained some knowledge on topics I knew very little about – like State Aid or structural funds! And then, by the end of 2020, the "normal" policy work kicked off again so I also had to dedicate proper time to that.
I have been lucky to have an amazing team – Diana, Guillaume, Chris and Laure – and a fantastic Board [of Directors] by my side the whole time.
Do you think COVID will change the cinema business? If so, how?
The pandemic was unprecedented and I'm not sure anyone can predict what the future will be like. I think it made us realise that everything can stop suddenly, and how much we all depend on each other – studios, cinemas, manufacturers etc. I think it also showed that when people are locked inside for months, they truly miss interacting with each other and going out to experience something as simple as a meal in the restaurant or a film at the cinema.
12) How do you believe the cinema industry can recover once audiences are able to visit movie theatres again?
Of course, it can recover – and it will! But it will take time and we need to make sure that no one is left behind. It's challenging to predict what the future landscape will look like – but cinemas are and remain at the heart of it. The proof is in the pudding – or rather in the queues of customers in front of reopening cinemas that we're seeing currently, over and over again (that will be me next week!)
What do you like most about working in the cinema industry? What is one of your fondest memories?
It is an industry that takes people away, makes them escape. We're selling dreams and – hopefully – a bit of happiness, aren't we? It's also made of passionate people, who live and breathe cinema!
There are too many good memories! The job has taken me to incredible places and has allowed me to meet with incredible people. Just a couple: my first CineEurope – meeting everyone for the first time, grasping what the industry was all about, trying to make a good impression (at a time when I decided to dye my hair myself and ended up with a weird shade of yellow); visiting the studios' lots and feeling like a five-year-old again; going to the Cannes Film Festival for the first time; an amazing dinner for the 100th anniversary of SF Studios and being sat next to – and in awe of – Charlotte Sieling all evening; and so many more.
---
Navigation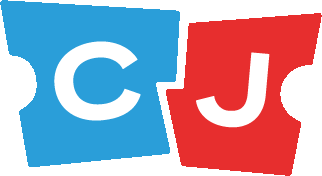 Latest posts by Celluloid Junkie Staff
(see all)