This post is part of CJ's Top Women In Global Cinema 2021 – Redux.
How have your role, position and responsibilities changed since you were first nominated for Top Women In Cinema?
My role has been elevated to oversee all domestic exhibition, as well as our strategic partnerships. Day-to-day, I'm running the exhibitor relations team, driving ticket sales, awareness, and getting butts back in seats for our exhibition partners.
How did COVID affect you and your business personally?
COVID has changed the way we all operate, personally and professionally. Like most businesses in our industry, Fandango had to quickly pivot from being a very in-person collaborative team in a physical office environment to working completely remotely in a matter of days. The team adapted and took on the challenge. I am so proud of everyone at Fandango and what we have been able to overcome and accomplish in these past eighteen months while working apart from one another.
And personally, I had a baby and now it's almost time to take her to see her first movie!
How did your role, position and responsibilities change (if at all) during the pandemic? Can you tell us a little bit about what your days were like and what you were doing over the past year?
Fandango continued to power forward to find whatever ways possible to support the exhibition industry, from helping to re-market curbside popcorn pickup for our theater partners when auditoriums were closed, to reconstructing our seating UI to be able to support social distance seating, to constructing 'return to theaters' CRM efforts. We participated in Lionsgate Live events to benefit furloughed theater workers, and supported all CinemaSafe health & safety protocols via our theater reopening pages.
Our goal was to keep moviegoers excited about going to the movies, so we leaned in where we could to support the total ecosystem.
Do you think COVID will change the cinema business? If so, how?
COVID has and will continue to change our everyday lives, but I don't think it can ever change or take away from the love and passion movie fans have for the unique quality of the cinema experience… going to a theater and seeing a film on the big screen with an excited audience of fellow fans – there's nothing better!
How do you believe the cinema industry can recover once audiences are able to visit movie theatres again?
Theaters are open, so let's keep talking about [the big screen experience]. It's a pivotal time to drive awareness, lean into social engagement and get people back to the movies safely. WE ARE BACK!
What do you like most about working in the cinema industry? What is one of your fondest memories?
I love the beauty of it all, how magical the filmmaking process is, and the creativity behind what both the studios and exhibition put forward.
The fondest memory will forever be the feeling of the first time I was able to go to a movie without my parents, getting dropped off, standing in line to buy my ticket (pre-Fandango of course)… the freedom, the power, the joy!
---
Navigation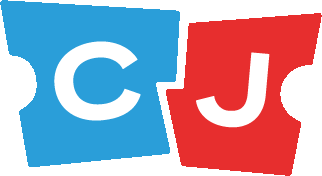 Latest posts by Celluloid Junkie Staff
(see all)