This post is part of CJ's Top Women In Global Cinema 2021 – Redux.
How have your role, position and responsibilities changed since you were first nominated for Top Women In Cinema?
My role has not changed but as a result of COVID-19 the challenges certainly did! As the CEO of Event Hospitality, Leisure and Entertainment, our industries including hotels, hospitality, ski resorts, live entertainment and cinemas were the most impacted globally as a result of COVID-19.
As a business we've had to completely pivot and re-look at our business with a 'start-up' mindset. We have reinvented the way we work across every division and business function. It has been the most challenging year in our company's 111-year history and in many ways the most exciting year as we have innovated and transformed ourselves, with a strong platform for the future.
How did COVID affect you and your business personally?
Alongside cinemas, we own and operate hotels and a ski resort across three countries – the impact on us was vast, so we had to plan and prepare for every scenario. We could not wait for Government or industry responses, so we took a leadership position to design how our businesses could develop processes and protocols to operate in a COVID-safe manner. We engaged with infectious disease experts directly to consult on these plans. As a result, we led the industry approach for cinemas in our markets. Every touch point across our business had three scenarios: low, mid and high COVID operations – we could define each scenario and had a plan for it. This meant we were always agile and could be ready, rather than being surprised.
Personally, the one thing that I have learned and that is now further cemented in my mind is that you should focus on doing the best with what you can control. It's so much more productive to plow your energy into managing what you can. Three other things I have always believed in were really reinforced this past year:
Maintain constant, open and transparent communication – the good and the bad, even when you do not have all the answers. People need to know where they stand and they respect transparency.
Constantly innovate – you never stop "starting". As soon as something is done it is ready to be enhanced.Always expect the unexpected – maintain an agile and open mindset to any and every challenge that presents itself.
In a short period of time everyone has become more "change fit". This is so critical as one thing I am certain about, is that continual transformation and evolution is the new and exciting norm for us all.
How did your role, position and responsibilities change (if at all) during the pandemic? Can you tell us a little bit about what your days were like and what you were doing over the past year?
The way we engaged and made decisions changed immediately. There was no time for layered meetings – our sessions included frontline decision making, so we could discuss the issue, create a solution and make the decision to act, in a single session. Including the 'owners' and the 'implementers' in the same session kept each other honest and focussed on better outcomes, adopting a far more agile approach.
Of course, due to various lockdowns this was all achieved with the use of new remote working tools. A greater frequency of engagement, including real-time staff updates and connection to our people was also adopted not only for business outcomes but to support wellbeing. We also increased the level of research conducted with our customers to ensure what we were creating would not only remove uncertainty but improve our customer engagement ('NPS' – Net Promoter Scores) – and it did. This approach will continue to benefit us into the future.
Do you think COVID will change the cinema business? If so, how?
Cinema's number one focus has always been and will always be creating exceptional out-of-home entertainment experiences. In Australia and New Zealand, we have seen no change in consumer behaviour – in fact, all customer demographics have returned to cinemas and recent films have outperformed expectations. Why? Because the cinema experience cannot be replicated – the escape, the immersion, the smell of fresh popcorn, the comfortable seat, the big screen and phenomenal sound. But it is even more than that, it is the social connection we create – with friends, on a date, parents entertaining children. We play an incredibly important role in each community we are operating in. We have further enhanced the cinema experience during this period and will continue to evolve.
How do you believe the cinema industry can recover once audiences are able to visit movie theatres again?
In Australia and New Zealand, we have seen a strong and immediate return to cinemas. During the pandemic, our Cinebuzz Customer Research told us that this would occur and it has. The challenge was the lack of blockbuster releases to fulfil our customers' pent-up demand. Moving forward, the backlog of blockbuster films to release means that we have an incredible line-up to meet that demand.
To excel our recovery, we have focussed on enhancing the value of the 1:1 customer relationship. At EVENT, we continue to offer our customers choice, with our new three-seat format cinemas, premium cinema experiences and finding innovative new revenue streams. We are also continuing with our own brand F&B expansion and data-led retail designs to provide more choice and greater margins. As a result, our customers are spending more each visit and our NPS (Net Promoter Scores) have set new records.
What do you like most about working in the cinema industry? What is one of your fondest memories?
The continual innovation to create a new future of cinema experiences is the best part of working in the cinema industry.
My fondest memory? It is too hard to choose one, so I would say it is being part of an audience experiencing a great story unfold on the big screen – it is the shared emotion that only the cinema experience can cultivate. There is nothing else quite like it.
---
Navigation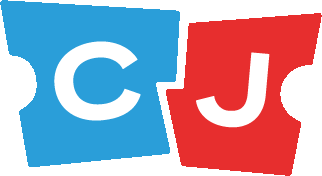 Latest posts by Celluloid Junkie Staff
(see all)