This post is part of CJ's Top Women In Global Cinema 2021 – Redux.
How have your role, position and responsibilities changed since you were first nominated for Top Women In Cinema?
During the pandemic period I have been promoted to Group Director of Brand, Marketing and Communications, a leadership role of the international commercial function. In particular, the addition of responsibility for Corporate Communications is exciting and timely. Playing a leading role in building the reputation and confidence in the cinema industry and for Vue, as we were reopening across Europe, has never felt more important.
How did COVID affect you and your business personally?
Whilst it certainly wasn't my favourite year (cinema doors closed and no revenue is inevitably tough to live through) COVID did give us the opportunity to accelerate our group brand and marketing strategy. It further consolidated the marketing leadership community across our territories, who were suddenly all in the same boat. We quickly spotted the opportunity to keep our customers engaged, even during closure. So we shifted communications fully to digital channels, and we did this to ensure we could bring our customers back quickly and start strong upon reopening.
As a team, in every territory we pivoted from promoting films to engaging and entertaining people via social media, as well as introducing some new digital channels, such as finding new audiences on TikTok. We understood that our customers were in very different situations depending on their personal lockdown circumstances. So we utilised consumer insights more intensely, generated by the industry bodies and our own research, to inform our marketing.
We shifted our communications in line with customer sentiment, for example, we moved from predominantly using film memes and GIFs to empathise and entertain around home schooling, working from home and the endless daily walks, to recently launching podcasts as consumers turned to longer form content. It has given me immense pleasure seeing creative ideas from each of our territories being shared, translated, and executed around the group.
How did your role, position and responsibilities change (if at all) during the pandemic? Can you tell us a little bit about what your days were like and what you were doing over the past year?
Initially, and immediately, my role became more operationally focussed as we had to communicate closures to our customers, and turn our attention to how to make the customer experience within the cinema as safe and clear as possible, ready for when we could reopen.
It was easy to make the transition to working via Zoom, given the senior marketers for the company are based throughout Europe. This marketing leadership team has been so important over the last year. We have been more connected to each other, and it's been so helpful to have an international view on what was happening. This enabled us to act as one team and extend empathy and support to all team members, which has been of huge value to us all. Latterly, as many regions remained in lockdown, everyone has been able to share in the success of the colleagues who have reopened. We've seen customers return to the cinema so passionately, providing much hope and positivity for the whole team.
Outside of work Zoom calls I personally time shifted my working – there were months of exceptionally late nights and early mornings on the laptop to make way for homeschooling during some daytime hours. Looking back I can't believe I sustained it for so long!
Do you think COVID will change the cinema business? If so, how?
I believe the cinema business to be resilient, we adapted quickly to riding out the lockdowns during the pandemic and we are ready to bounce back. The closures denied customers the out of home cinema experience, but it has not removed the consumer desire.
We play an important role in consumers' lives – switching off and getting lost in a great story is even more relevant after the last 15 months. The industry will need to continue to invest in enhancing the experience and differentiating it from watching at home. And accelerations Vue are making in recliner seating and contactless touchpoints in the foyer will play an important role in this. The pandemic has caused some interesting shifts in consumer behaviour which provide opportunities for the cinema business.
A significant switch across all of our territories has been a huge increase in customers booking online. This facility was always available but the take up has more than doubled in our markets. As customers find this experience easy and convenient we don't expect it to revert to pre-pandemic levels.
How do you believe the cinema industry can recover once audiences are able to visit movie theatres again?
Our customers tell us in research and on social media that they have missed us, and that the amazing big screen experience cannot be replicated at home. So we know that the best way to revive the industry is to remind people of the big screen experience, to continue to improve it and differentiate it from watching on your sofa. This is all while delivering an experience that continues to be as safe as it is enjoyable (as our returning customers testify that we are already doing, with really high feedback scores across the board).
Vue will keep delivering amazing big screen experiences by continuing to invest in new sites, converting existing sites to recliner seating, rolling out touchscreens and automated gates in the foyers. And we're continuing to innovate with new content such as sports, music festivals or even content you have previously only been able to watch at home. This all gives our customers a much-needed chance to get lost properly in great stories.
What do you like most about working in the cinema industry? What is one of your fondest memories?
It's the variety and the pace of the industry that keeps it exciting for me. As well as the studio engagement and prolific amount of content now coming at us, being able to constantly switch point of view between consumers, cinema operators, media, staff and others across the UK, Germany, Italy, Poland, Denmark and the Netherlands, provides quite the ride on a daily basis.
As a break from the pace though, airport drinks on the return leg of a business trip – a chance to relax, unwind and socialise – are one of my favourite parts of the job. As my team and my peers are well aware!
---
Navigation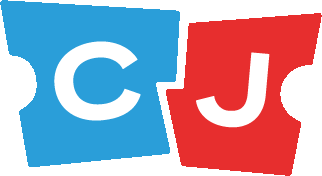 Latest posts by Celluloid Junkie Staff
(see all)