This post is part of CJ's Top Women In Global Cinema 2021 – Redux.
How have your role, position and responsibilities changed since you were first nominated for Top Women In Cinema?
My profile has evolved and deepened over the years. However, our fight against the unprecedented COVID-19 pandemic catapulted me into working on our COVID response. This brought with it increased responsibility and the critical task of offering support to my colleagues in these desperate times.
My work involves a dual role as Senior Vice President, Corporate Communication and Corporate Responsibility (CSR) at PVR Cinemas, India's largest, premium film exhibitor. We have a portfolio of 845 screens in 176 properties operating in 71 cities across the country. And I'm the Founding Head of PVR Nest which works towards creating sustainable, livable cities with safe multi-utility spaces that empower women & children.
I find myself working closely with several teams within the organization to plan and communicate essential information that has the potential of saving many lives. From populating our COVID Action Plan for employees, to understanding our new role in setting up mass vaccination centres, these experiences have been a real learning curve for me and many others. This unanticipated change is both rewarding and overwhelming at the same time.
On the CSR front with my work with PVR Nest, I was forced to balance the advantages of keeping our flagship program, "Pink Toilets", open, and at the same time respond to the virus' devastating impact. Pink Toilets was started with a vision to create sustainable multi-purpose facilities for children and women. The project has at its centre women's health and socio-economic benefits that the availability of sanitation infrastructure and services provide. This program is progressing under new alliances and initiatives that we have been able to set up with like-minded organisations.
How did COVID affect you and your business personally?
On the fateful day of 17 March 2020, all our theatres were brought to a grinding halt and we came to nil revenue in the space of a day. It was only much later in the year that the cinemas were permitted to open with 50% occupancy, becoming one of the last industries to resume work. The painful wait was followed by a cautious reopening, which took over a month for theatres to be fully operational. They finally opened with 100% occupancy in the first week of December 2020, nine months after closing.
How did your role, position and responsibilities change (if at all) during the pandemic? Can you tell us a little bit about what your days were like and what you were doing over the past year?
The pandemic brought about a drastic change to the nature of my work. My responsibilities kept evolving and I had to constantly adapt to keep up with the many unprecedented challenges COVID brought at various stages.
In the initial stages, when the first-of-its-kind lockdown was announced, our immediate response was to prioritize the well-being of our staff. Therefore, a significant amount of communication went out to encourage them to stay safe and take care of their families. Over the course of time, we adapted our pandemic response to guidelines received from health professionals and other credible agencies.
Unfortunately, [movie] theatres were one of the last industries to reopen, which again was accompanied by strict norms and protocols. Although it seemed like the worst days were behind us, this return to normality was not here to stay. The second wave – referring to the surge in infections that began around mid-March 2021 and increased rapidly – reached a peak of more than 400,000 recorded daily cases on 30 April 2021, and halted cinema operations for the second time. As the implications of the magnitude of the pandemic were assessed and studied, theatres were closed again.
Do you think COVID will change the cinema business? If so, how?
PVR Cinemas brings to its customers a world-class cinema experience – this will not change. However, customers will now experience stringent hygiene protocols that ensure their safety, along with minimal human contact across all touchpoints to make theatres safe. Apart from regular safety measures like staggered Audi seating, socially-distanced queuing, digital transactions, operating 50% of the restroom facilities, and installation of fibre, we adopted nightly deep cleaning and disinfecting regimes, carried out by specially trained staff using medical-grade chemicals.
An EPA-approved, complete ULV sanitization process is used at regular intervals which coats surfaces with anti-microbial layers with electrostatic machines which lasts for up to thirty days. The use of antimicrobial film on the most-touched surfaces, hourly disinfection of key touchpoints with hospital-grade virucide and the use of UV cabinets to sterilize all food packaging is all part of our developed cleaning regime. And to further improve our sanitation, we collaborated with Dettol to deliver an industry-defining standard of cleanliness and disinfection.
How do you believe the cinema industry can recover once audiences are able to visit movie theatres again?
I believe vaccines are the only long-term solution. The US has convincingly demonstrated to the world that it is possible to go back to normalcy when a significant number of citizens in a country are vaccinated. Commendably, the Government of India kick-started the world's largest vaccine drive from the 1st of May.
The health care system of our country equally contributes to the fight against the pandemic. To their credit, they have been preparing to handle any ongoing surge in the number of Covid infections in the country.
We are optimistic that the cinema industry should fully recover by the end of this year. Partly, the reason for this confidence is people's adherence to COVID-appropriate behaviour which is gaining significant importance.
What do you like most about working in the cinema industry? What is one of your fondest memories?
My 16 year career is filled with very fond and pleasant memories, and it feels very rewarding to contribute to society through my work. If I were to pick one, the one that tops them all is the launch of the CSR program in 2006 in association with the government, in the presence of the Chief Minister of the State. I was both extremely privileged and humbled by this enormous opportunity. The launch of PVR Nest changed the perception of PVR being just an entertainment brand.
The work of cinema is the work of spreading happiness. There are few experiences in life that can be compared to a fully-booked theatre on a Saturday where the audience is collectively celebrating a film. This has been my pleasure over the years, as a result of being in the industry.
Additionally, given the unique space the cinema industry occupies and the resources it commands, we have been able to contribute to society in a significant way by providing a voice to noteworthy campaigns.
---
Navigation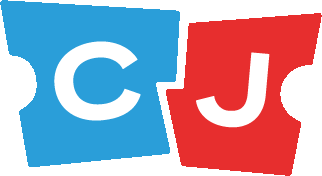 Latest posts by Celluloid Junkie Staff
(see all)