As the cinema industry in various parts of the world slowly stirs to life after more than year of COVID closures, one persistent question has been asked over the past few months at every virtual event; will a postponed CinemaCon actually take place in Las Vegas in August, or like last year, will its organizers be forced to cancel the trade show?
On the eve of a holiday weekend in the United States that many hope will ignite the post-pandemic box office, the National Association of Theatre Owners and its CinemaCon team provided a definitive answer; this year's show is definitely a go with every major studio, and then some, committing their support. That means Focus Features, Lionsgate, MGM, Paramount Pictures, Sony Pictures, Universal Pictures, Walt Disney Studios and Warner Bros. Pictures will be presenting their upcoming slate of films to exhibitors at Caesars Palace from August 23rd – 26th. The announcement was made through an email to past CinemaCon attendees and delegates, as well as through social media posts.
About two weeks ago there were murmurings that Mitch Neuhauser, the Managing Director of CinemaCon, was making the rounds at the studios to nail down their participation. Looks like he was rather successful for he convinced Sony Pictures to show up after the studio decided to skip the 2019 conference.
Still unknown is what attendance at this year's CinemaCon might be given the financial hardship the exhibition business has suffered due to the coronavirus pandemic. As well, international travel restrictions may keep some delegates from getting to Las Vegas for the world's biggest exhibition trade show. Still, there are reports that 65 percent of the trade show booths have already been sold for the event. Perhaps the cancellation of NATO's regional conferences such as the Geneva Convention and CineShow for later in the year will make it easier for theatre operators to make their way to Vegas.
On its website CinemaCon acknowledged the evolving nature of the pandemic on its planning for the event, stating, "We continue to monitor the COVID-19 situation from a global perspective. Our priority is to create a safe environment for all attendees, following the health and safety protocols set forth by the state of Nevada and the city of Las Vegas."
As part of CinemaCon's pandemic protocols, anyone picking up a badge for the event, including trade show booth staff, will be required to show proof of COVID vaccination or a negative COVID test taken within the past 48 hours.
CinemaCon was meant to celebrate its 10th anniversary in 2020, an occasion which which will now be acknowledged this year.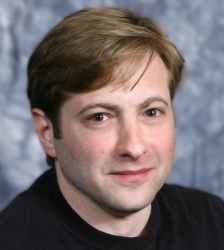 Latest posts by J. Sperling Reich
(see all)