There is one place only where all European cinema lovers would like to be right now: Spain. The reason for this is obvious: Spain is the only major territory in Western Europe where cinemas and theatres remain open. Although the pandemic has seen almost three millions of cases in the country with a peak of 35,000 infections recorded in one day in late January, cinemas, theatres and cultural venues reopened during the summer after the lockdown, and they never closed again. At least until now.
The reopening followed social distancing and cleaning rules that we have all learnt to respect: temperatures taken before entering, capacity limitations, bars closed, etc.. This meant a substantial investment, not only for private companies, but also for the cultural institutions of Spain: in addition to the restrictions, someone – like the Theatre Royal in Madrid – added ultra-violet light system to sanitize spaces, some provided masks, some others made regular tests on staff people and artists.
"We strictly follow what the central and local governments are asking us to implement and often we have even done more than was requested. All our staff has been trained on the safety procedures and measures, we fulfil them completely. Not a single focus of infection has been raised in cinemas in Spain and this is also because of all these measures that we have put in place" states Ramón Biarnés, Managing Director Southern Europe of Odeon Cinemas Group, the biggest exhibitor in Spain with the Cinesa brand.
Borja de Benito from FECE (Federación de Entidades de Empresarios de Cine de España) echos him: "We created a protocol for all cinemas in collaboration with a specialist in preventive medicine and public health: moviegoers' feedback has been very positive since the last summer as more than 90% were very satisfied with the safety measures."
#CultureIsSafe is the hashtag shared on social media to bring back audiences to these venues. Audience that came back in the summer for the local smashing hit "Padre no hay más que uno 2: La llegada de la suegra" demonstrating that "when we can play a strong title, audiences respond, despite the pandemic," according to Jaime Tarrazón, Senior Vice President and Treasurer of UNIC and Spanish exhibitor. The market held up well until Christmas with the release of "Wonder Woman 1984", but all that glitters is not gold: "The fact to screen movies already streamed online somewhere, like "Trolls World Tour", or with a hybrid distribution like the case of WB – HBOMax and cinemas – really damaged the potential theatre box office" continues Tarrazón.
At the start of 2021, the lack of new movie releases forced exhibitors to revise their strategies. In fact, keeping cinemas open has become extremely difficult and the efforts of local distributors seems not to be enough without the US majors' titles. In the last month, the current Covid situation and the admissions dropping forced major exhibitors to close some locations in some larger cities or entire regions. Catalan Grup Balañà announced the temporary closing of two locations, while the rest of their circuit remains open from Wednesday to Sunday only. In the meantime, with movie premieres cancelled, the exhibitor is promoting top thematic movies series to keep the programming on and try to engage and involve some kind of new audience: movie rounds will be dedicated to Oscar winning titles, original language movies, cult films of the '80s and '90s and popular director Christopher Nolan.
Cinesa (Odeon Cinemas Group), which has 500 screens all around the country, also maintains the 50% capacity, but has reduced operation days and open locations until 18th February: six cinemas will remain open from Wednesday to Sunday, cinemas in Madrid area will be open only during weekends until further notice, while the rest of Cinesa's cinemas throughout Spain remain completely closed.
Despite these measures to manage the current situation – but also to keep costs under control – Cinesa has offered its 39 complexes throughout Spain to the regional and local health authorities in order to help with the rolling of the national vaccination campaign. The reasons for this, according to Cinesa, is that cinemas could be the right place for several reasons: they are ready-to-use, spacious and comfortable locations where people-flows can be easily controlled and split into entrance-exit paths, they are well ventilated and air-conditioned, they have the chill capability requirements that the vaccine freezers require. Also, the cinema complexes are distributed throughout Spain's territory and they are well recognized by communities. Last but not least, they all have easy access to public transport, as well as parking areas. "We understand the complexities around the vaccinations, but if the authorities need us, we are here to help and support as we are already doing in the United Kingdom where, in two locations, our cinemas have been taken as a great place to vaccine" says Biarnés.
The last restrictions and the extended curfew have been considered also by OCine, which recently added to the 10 cinemas that it had previously closed the closure of its cinemas located in Mendibil (Irún) and Tudela (Navarra). Other smaller cinemas have followed as well: Cines Lys of the Valencian Community have decided to close and not admit the public into its auditoriums until the epidemiological situation improves.
Yelmo, a brand of the Mexican Cinepolis Group, only keeps its cinemas in Madrid and Las Palmas de Gran Canaria open: everything outside is closed. In the capital region, as specified by the local Ministry of Health, the scheduled activity of cinemas, theatres, auditoriums and similar spaces may conclude with the start time of the limitation of the freedom of movement of people at night, set at 10 pm. To add insult to injury: not only capacity limitation, but also timing limitation, not supported by a relevant economic funding to plug the obvious money losses.
In one of the richest regions of Spain, Catalunya, cinemas have lost 75% of audiences in January compared to the same month of 2020: despite this, the main goal of smaller exhibitors is to keep going, not to totally close and to wait for an improvement of the pandemic situation. They are trying to make things easier for the public and reduce expenses: Boliche Cinemes, which has four screens in Barcelona, never closed completely from last September, and is open from Wednesday to Sunday: in January, they launched a movie series focused on director Wong Kar Wai in order to engage a young-adult audience. It has been a successful move, because the special series will continue in February. The same idea was embraced by the three-screen Cinemes Girona, which, despite the timing and capacity restrictions, haven't suspended their movie programming.
Untangling all these restrictions is certainly not easy and being a large circuit or a small cinema has different impacts: "Three weeks ago the number of cinemas opened in Spain was around 77%. This week the number is 39%" underlines de Benito. And continues: "It is very difficult to make an estimation about when we'll come back to normal because of the high level of uncertainty due to the pandemic".
If, until now, Spain has demonstrated to the rest of Western Europe that keeping cinemas open safely is possible despite the difficulties, the road now seems uphill. The award ceremony of the Goya Awards of Spanish cinema will be held with the nominees connected remotely to avoid contagions. The gala presented by Antonio Banderas and María Casado on March 6 won't have the usual red carpet and audience in person at the Teatro Soho of Malaga.
The vaccination process will help the return to normal: Spain's government proposed to vaccinate 70% of the 47 millions of its citizens by this summer, but the lifeblood that cinemas need are new films. Since the reopening last June and until December, 93% of the premieres have come from independent distributors, but the Spanish market continues – as many other markets in Europe – to need movies from the Hollywood industry. In order to have American blockbusters back, it is not only necessary to reopen domestic cinemas in key markets, but European nations also need to move ahead as one entity to guarantee a consistent number of screens and locations.
Unfortunately, uncertainty prevails and every European country is forced to adapt to the present situation: if vaccines and herd immunity are with no doubts two valuable allies, new movies are the necessity to completely reopen and bring the audience back to the theatres.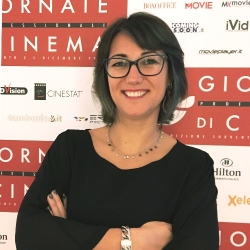 Latest posts by Alice Tentori
(see all)