In one of the most famous scenes in the 1992 film, "The Last of the Mohicans", Daniel Day Lewis' character tells Madeleine Stowe, "You stay alive, no matter what occurs, I will find you."
That's a rather apt analogy for movie theater operators during this coronavirus pandemic who are trying desperately to survive the next several weeks, hoping that Hollywood comes back to save them. And for theater owners, the sooner the better.
Here in North America there are still just a handful of movie theaters who have opened, showing a collection of three-month-old films that had been released just before the pandemic brought a screeching halt to the industry, classic films from studio libraries, and smaller, independent films from distributors such as IFC and Neon.
Needless to say, grosses on these titles have been a small fraction of what cinemas would have grossed on an average May weekend but most in the business are just thankful to be able to open their doors and welcome their patrons back into their establishments. Movie-going begets movie-going and getting their patrons accustomed to heightened sanitary measures and in-theater social distancing is, pardon the pun, paramount to ensuring that movie fans return in large enough numbers once Hollywood decides it's safe to open its tentpole flood gates.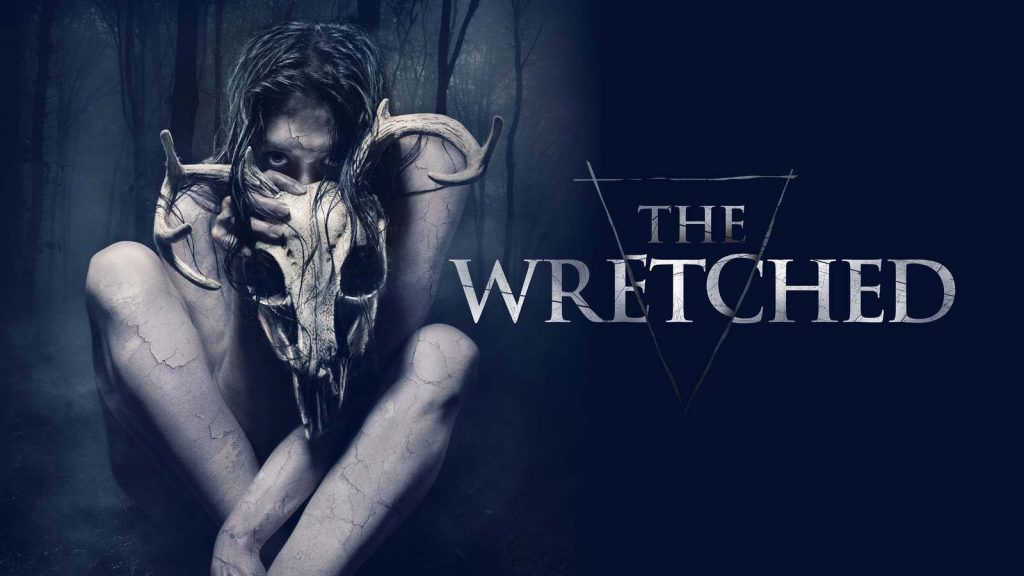 So what are these cinema pioneers playing in their theaters? Both Universal and Warners appear to have blown the cobwebs off hundreds of titles from their vaults, making an immense amount of their back titles available for theater owners. Sony has provided theater operators with a substantial list as well, ditto Paramount. Disney has been a bit more selective, aiming to start a program by the end of June whereby they offer three different titles each week to exhibitors, one title geared to families, one to adults and one tentpole title.
In addition, many smaller independent studios have launched titles such as IFC's "The Wretched" and "How To Build a Girl" and there are upcoming scheduled releases from Neon, Greenwich and Bollywood distributor Yash Raj. Grosses have been predictably muted—last weekend's highest grossing film was the aforementioned "The Wretched" which topped the list with nearly $92,000 in 21 theaters for the weekend May 15-17. "Avengers: Endgame" this is not.
But if you speak with an exhibitor you'll probably hear a more optimistic tone and that seems to revolve around the success of classic titles such as "Back to the Future", "Ferris Bueller's Day Off" and "Footloose". Mark Moore, President and CEO of Entertainment Properties Group who runs the Strike & Reel Theater in Texas, told me, "We are showing a mix of movies that were released in the past six months like "The Hunt", "Invisible Man" and "Sonic The Hedgehog" as well as library titles." Commenting on the success of these films he adds, "Currently, occupancy is restricted but attendance has been strong. In fact we continue to add increased showtimes to keep up with the demand." In addition, drive-ins have popped up around the world and have been greeted by movie fans starving for any kind of filmed entertainment that can be shown on a screen larger than then one in their living room.
Mike Hazlett from St Petersburg, FL's Green Light Cinema is in an especially unique situation as his single screen theater was about to open when the pandemic hit and the Florida governor shut the state's movie theaters down. This has given him the opportunity, however, to design his cinema seating plan to adhere to social distancing guidelines without taping off rows or seats. Hazlett explains, "I'm going to put in half the seating capacity in order to be at 50% without blocking physical seats."
For now the industry waits on a decision from both Warner Brothers and Disney whether they will be releasing Christopher Nolan's "Tenet" and Disney's live action "Mulan" on July 17 and July 24 respectively. "Tenet" is the one being most closely watched as Nolan is a staunch supporter of the theatrical experience and late last week Warners debuted the film's new trailer (albeit without a release date attached). In order to open the movie by the middle of July the studio will need to make a firm decision as to whether that is a viable proposition by the beginning of June.
Marketing campaigns, especially those surrounding films with $200 million budgets like Nolan's does, require several weeks of execution. It was encouraging seeing a TV spot the other night during NatGeo's "Barkskins" series but again, there was no release date at the end of the spot. Other studios with titles in August will undoubtedly follow their leads.
Then there is the issue of Event Cinema distributors such as Fathom and Trafalgar, who regularly provide content to cinemas. Trafalgar are taking a wait-and-see approach but Fathom is actively developing a return-to-cinemas program that will begin shortly. CEO Ray Nutt states, "We have a 30 Day Welcome Back initiative all teed up that features the best of Fathom, including content for the anime, documentary, Broadway, faith, comedy and family genres." Park Circus in the UK has a similar program, entitled For The Love Of Cinema.
In addition, Fathom recently announced it will be releasing their first full run title in time for the Fourth of July, "The Outpost", starring Scott Eastwood and Orlando Bloom, based on the book from CNN reporter and host Jake Tapper. Nutt adds, "Everyone at Fathom is excited that we will be partnering with Screen Media for our first full theatrical run." The movie will debut on Thursday July 2nd and play one week through the following Thursday. That movie joins Solstice Studios' Russell Crowe thriller, "Unhinged", as the only early July titles for wide release.
All of this is contingent upon both "Tenet" and "Mulan" opening in July. The outlook for cinema owners turns extremely bleak if those studios push those titles, along with the rest of their summer releases, back to late 2020 or 2021. Convincing theater owners to hang in there with no new releases for a matter of weeks is one thing. Asking them to tread water in the cinematic Bermuda Triangle until the fall is a dicey proposition, one that may very well result in permanent closures and a movie industry that will look drastically different than the one we all left behind in March.
But let's be optimistic and say we will have new tentpole titles on movie screens in July. Until then, exhibition will have to be content with showing movies from yesteryear and hoping that their patrons toe dip back to their theaters to see something—anything—on the big screen. They will need to continue to be creative with their programming, trying to, like Madeleine Stowe, stay alive until Hollywood rides back to the Upstate New York wilderness to save the day.
And wouldn't everyone love a real Hollywood ending right about now?
All grosses courtesy of Box Office Mojo.