From the very moment in mid-March when the COVID-19 pandemic forced most cinemas around the world to shut their doors, they began to contemplate not only when they could reopen, but how they could do so in a way that made their patrons feel safe. As quarantine and stay-at-home orders in various regions are slowly lifted, exhibitors are having to put their theoretical reopening strategies into a solid actionable plan. Now, one North American theatre operator has come up with just such a plan and is sharing it for the benefit of the entire industry.
Based in Austin the EVO Entertainment Group was founded five years ago and operates 57 screens in seven family entertainment centers throughout Texas which, besides movies, feature bowling lanes, full-service restaurants, live music and video arcades. What this is means is that, when thinking about reopening, EVO must not only take cinema related operations and precautions into account, but also consider safety measures for dining and amusement venues. Because Texas is easing their quarantine restrictions on April 30th, sooner than most other states, EVO had to be one the first exhibitors in the United States to formulate and socialize their reopening procedures. Whats more, they had to do so without the benefit of learning from other operators going before them.
After all, the chain will be opening its theatres in Kyle and Shertz, Texas on Monday, May 4th, with other locations to follow. Attendees of last November's Dine-In Cinema Summit visited the latter venue which I can personally report was quite impressive.
Thankfully, Mitchell Roberts, the co-founder and CEO of EVO, had his full staff of over 900 employees to help strategize and prep for their upcoming reopening. Since shutting down over five weeks ago, the circuit has not had to furlough any of their support team, which is truly remarkable given the circumstances. From the moment EVO closed their facilities, Roberts says the entire company has been planning for how they would reopen. "For us, it was never a matter of 'if,' but 'when' we would reopen our doors," he explained. "Therefore, we focused our resources towards being prepared for when that moment came. It was absolutely a team effort! More often than not, a perfectly well thought out plan will fail unless it is perfectly well executed, and such execution is impossible without buy-in from your team."
EVO's plan, which they have published on their website for reference by customers, as well as other cinema operators, is dubbed COVID-19 Relaunch: Phased Operating Procedures. The three-phase approach is similar to what many health experts and epidemiologists have recommended for reopening businesses in a post-coronavirus world and relies heavily on hygiene and sanitary practices combined with monitoring programs to avoid coronavirus infections and transmissions.
Layered on top of each of the three phases is a set of operating standards EVO will strictly adhere to moving forward, including sanitizing high-contact areas, frequent employee hand washing, the wearing of protective equipment such as face masks and maintaining adequate physical distancing. During the first phase, both employees and guests will have their temperature checked upon entry into a complex and asked about any potential symptoms of illness. Patrons will be required to wear face coverings and if they don't have their own, EVO will provide disposable masks.
There are separate strategies for EVO's cinema, bowling and arcade offerings. Indeed, during the first phase, the company's bowling alleys and arcades will not be open. For cinema customers EVO will not be accepting cash during Phase 1 for tickets, concessions or food, though the company will be waiving online ticketing fees to encourage web and mobile purchasing. Cashiers will not be present at the box office, however self-service kiosks will be on hand. Concession stands will have plexiglass sneeze guards at point of sale terminals and staff will only be placed at every other terminal. Guests will be able to order in theatre food service using disposable menus.
Speaking of in theatre activity, each auditorium will be limited to 25% of occupancy during this first phase. EVO has been working closely with Vista, their ticketing provider, to ensure that they can offer automatic two-seat spacing between groups within a row, as well as alternating rows to create six feet of social distancing space to the front and rear of a customer. Groups will be limited to five or fewer patrons.
Phase two moves from strict to moderate social distancing. Temperatures of staff, but not customers, will be taken as they enter EVO facilities and facial coverings will not be required. The occupancy of auditoriums will increase to 50% with one seat spacing between groups, which can be as large as eight people. Portions of EVO's bowling and arcade areas will be opened.
By the third phase, EVO will be practicing limited social distancing ruled. Cash will be accepted again and occupancy in auditoriums will have a 75% capacity limit.
Roberts is aware that reducing the capacity of his cinema auditoriums is not ideal, though he still believes EVO can be profitable, even with alternative or archival programming. "I believe the most valuable return of the near future will be earning the trust of movie-goers and giving them confidence to return to cinemas again," he said. "People are understandably nervous about returning to social spaces, and we owe it to them to set a great example, building consumer confidence through our actions."
Part of those actions will be demonstrating to moviegoers EVO's commitment to health safety and sanitation. "It's a matter of setting clear standards with acute attention to detail and adhering to those standards," Roberts stated. "Adjusting showtimes schedules for wider spacing, and giving turn-teams extra time to really focus in on the details will prove to be invaluable."
The key strategy behind the phased approach is limiting operations initially, building them upon reaching each phase. "his allows us to both facilitate significant physical distancing within the venue and provide our operators time to slow down and focus on executing each and every detail," said Roberts. "As with any new operation, time to train, monitor and adjust prior to really opening up the throttle is critically important."
So too is listening to government authorities and health officials when it comes to knowing when to move on to the next phase. Roberts made clear that "We've intentionally built our plan to be similar in structure to what we have seen so far from the White House as well as State Officials here in Texas, which will help to clear any blurred lines between their guidance and the steps we need to be taking to ensure we're doing our part to keep people healthy."
Despite having a thoroughly thought through reopening plan, there was one question Roberts doesn't have an answer for; liability. It's a question businesses of all types throughout the U.S. have begun to raise as they grapple with the best way to open without fear of being taken to civil court should a customer or staff member become sick with COVID-19. "That is a hot topic among both legislators and business owners right now so I think we'll see some guidance, and perhaps even some protections emerge in the near future," Roberts mused. "I wouldn't recommend that anyone operate unless they have an incredible degree of confidence in their ability to do so responsibly and keep people safe. I know that I would never open our doors to others if I personally wasn't confident enough to bring my own family and loved ones through them."
EVO's reopening plan can currently be found on their website.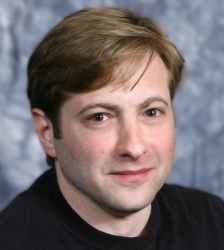 Latest posts by J. Sperling Reich
(see all)