Barco has entered the race for the next generation of projector-less direct-view cinema LED screens with a major deal in China. The share exchange tie-up with Shenzhen Zhouming Technology will see Barco develop LED screens specifically for the cinema display market, which has so far been dominated on a limited scale by Samsung's Onyx display.
While Barco's A report about a securities filing in China reveals that Barco signed a "Share Transfer Agreement" on 9 September for 45,892,940 shares of Shenzhen Zhouming Technology Co., Ltd. "The sale of tradable shares (accounting for 5% of the total share capital after the number of shares repurchased by the company as of September 9, 2019) was transferred to Barco Electronics Co., Ltd. at a price of CNY 9.16 per share." This means that the value of the deal is just over CNY 420 million (USD $59 million).
The deal was with Barco's Chinese subsidiary that is controlled by Barco NV and includes a strategic partnership agreement, supply agreements as well as a joint development agreement.  The transaction will see Barco take a 5% stake in Unilumin, the brand under which the public company Zhouming manufactures its product line.
As a digital cinema projector manufacturer Barco has achieved a global market share of around 50% of the total instal base, both against other of DLP Cinema licensees (Christie and NEC), as well as against Sony's rival SXRD projection technology. Samsung is the only company to have achieved DCI-grade certification for its direct view Cinema LED technology (branded 'Onyx'), but which has yet to grow beyond the two-digit global installation base nearly two years after launch.
Barco's official press release did not mention cinema at all, instead choosing to reference the subject indirectly.  "Barco's heritage includes some of the most impressive customized LED installations all around the world," Barco's CEO Jan De Witte stated, pointing out that the company is no stranger to LED displays. "However, LED technology continues to develop at a rapid pace and starts to open up interesting opportunities in mainstream markets in the Entertainment and Enterprise segments. With this partnership we are strengthening our global competitive play as we further expand the hardware component of our 'hardware + software + services' proposition towards our target markets."
Let's parse and/or translate those comments; one of Barco's key markets is cinema, which falls within the entertainment segment De Witte references.  In fact, Barco's cinema spin-off, Cinionic, is geared towards selling the company's hardware, software solutions and offering support services to exhibitors support.
Unilumin, on the other hand, left no doubt that cinema was a target, specifically highlighting this notion when writing about the partnership on their website.  The following appeared under the heading – Get ready of the cinema market:
Unilumin and Barco will combine each other's competences and cooperate in the joint development of LED display solutions, especially in the cinema market where Barco currently accounts for more than 50% of the total volume. Both companies will complement each other's advantages to complete as soon as possible the joint development and promotion of cinema LED display solutions that comply with DCI certification standards and be fully prepared in both technology and marketing for the explosion of the cinema market.
Unilumin is already a well established supplier in the LED market, having been founded in 2004 and publicly listed under Zhouming in 2011. "Based on the corporate vision of showing the brilliance of the world, lighting a happy life', Zhouming provides high-quality, high-performance LED full-color display, LED professional lighting and urban landscape lighting products and solutions to customers in 160 countries around the world. In 2018, Zhouming's LED display screen was rated as "single champion product" by the Ministry of Industry and Information Technology."  The company is valued at USD $1.2 billion.
That said, Unilumin has not significantly succeeded in the sophisticated pro-market as the company readily admits.  "Barco is our route to the high-end market offering access to a broader and more global audience," said Mingfeng Lin, the CEO of Unilumin. "In addition, this cooperation also allows us to leverage Barco's image processing capabilities in LED solutions."
Since LED Cinema screens do not require licensing for Texas Instruments' DLP Cinema chip or proprietary technology such as Sony SXRD LCOS chip, it would have been more straight forward for China to develop its own domestic DCI-compliant solution. By partnering with Barco both companies get the best of both worlds in tapping a global market while maintaining access to the largest market in terms of cinema screens (i.e. China).
The deal between Barco and Zhouming's Unilumin is not strictly confined to cinema, with the article stating that,"Through this strategic cooperation, Zhouming will take advantage of Barco's solutions in terms of image processing and its global sales network. To enable the company to achieve rapid development in the field of professional LED display such as control room market, AR/VR market, medical market, film market, etc." It thus appears that the deal is separate from the Cinionic corporate structure that ties Barco in with other Chinese partners.

Latest posts by Patrick von Sychowski
(see all)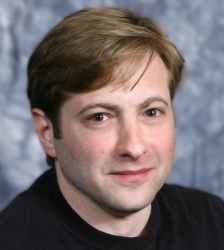 Latest posts by J. Sperling Reich
(see all)