As delegates make there way to Barcelona, Spain for CineEurope 2019, one of the highlights at this year's conference will undoubtedly be when Peter Fornstam of Svenska Bio will pick up the UNIC Achievement Award. Fornstam is not only the Director of Svenska Bio, but also the Chairman of the Swedish Exhibitors' Association.
As if those two positions wouldn't take up enough of Fornstam's time, he also is a member of Sweden's Filmägarnas Kontrollbyrå, which was created in 1932 to make sure that distributors received their proper share of the box office. The organization oversees the report of ticket sales, and the control agency to which each exhibitor reports their box office receipts.
Even with all of those responsibilities, Fornstam still manages to head up the Biograferna's Service Company. A subsidiary of the Swedish Exhibitors' Association, the company offers technical and financial services and consultation for the cinema industry.
Fornstam has managed to juggle all of his many positions while building Svenska Bio into the second largest cinema chain in Sweden. The circuit operates 38 cinemas in 35 cities and has 155 screens in total, serving over three million patrons per year. One of Fornstam's minority partners in Svenska Bio is Filmstaden (formerly SF Bio), Sweden's largest cinema chain. Presently Svenska Bio has about 500 employees on staff.
In 2014, Fornstam expanded into Finland by acquiring BioRex Cinemas, which today operates 40 screens in 10 theatres across 10 cities and employs roughly 150 people along with lots of part-time staff. The circuit welcomes over 800,000 customers each year. Of course, we shouldn't forget about Fornstam's holdings in Denmark, Biografkompaniet, which has a piece of at least 12 screens including Empire in Copenhagen.
Each of Svenska Bio's cinema chains operates as stand alone organizations. "It's very important to be a local player in every market and to be able to understand and respect the cultural differences," states Fornstam.
Fornstam comes by his prowess in the exhibition arena naturally. One could, and probably should say, cinema runs in his family, especially since he is a third generation exhibitor. His grandfather, Karl Fornstam, founded the Biograffirma Karl Fornstam in the early 1900s and the family has been running movie theatres ever since, despite the hopes of Peter's own father that his son would choose a different career path.
In fact, a fourth generation of the family is now working in exhibition, with Fornstam's daughter Suzanna Holmqvist, heading up marketing for Svenska Bio. His son Gabriel also works with the company. "I'm extremely proud and happy that they have chosen to work in an industry that is so dear to my heart and has given me so much," Fornstam says. "I hope I encourage them and coach them the right way, but the only ones who can tell you if Im doing it right are they themselves."
One thing Fornstam likes to ensure in each of his theatres is that the service and informed staff are of the same high calibre as his cinemas. Svenska Bio has been renovating many of its locations of the past few years and it is local staff that helps determine the needs for each theatre. "We visit all our cinemas as much as we can so we are up to date with their standard," said Fornstam. "We have a great small technical team who keeps us on our toes but first and foremost we are big believers in strong local managers who chase us for improvements and I'm proud to say, we have plenty of those."
Keeping Svenska Bios cinemas updated with the latest technology and amenities is important in a country which has some of the highest ticket prices in the world. As Fornstam sees it however, "Sweden has one of the highest standards of living and highest income so I guess the pricing has to reflect that. We also got a high average standard of the cinemas. Looking at the stability over time at the admissions I guess customers still see cinema as a value for their money."
It doesn't help that in 2016 Sweden put a 25% value added tax (VAT) on the price of movie tickets. "We are the only territory in Europe who have a higher VAT on movie tickets than any other cultural activity," Fornstam explained. The fact that the Swedish government has been slow to move on piracy is another one of the major challenges Fornstam is up against.
These days, the virtual print fee (VPF) that helped exhibitors convert their auditoriums to digital projection is no longer an effect. According to Fornstam this has made it "slightly easier for smaller distributors which is good news. We have seen a small uptick in the number of movies released."
Fornstam is eager to see more of the movies making their way into his theatres be locally produced. "We also need to get commercial, local movies to be around 25% of the local market as it is in our neighboring countries," he says. "We have been hovering around 16.17% which is too low."
If Fornstam has anything to do about it, you can bet that figure for local productions will creep closer to the 25% he seeks in the future. But he isn't just contributing to the cinema industry, whether it be local or otherwise. Fornstam is known for participating in a number of charitable organizations, including Cambodian Children's Fund and the Motion Picture & Television Fund (MPTF) in Los Angeles. "Hollywood is such an important part of our industry and MPTF takes care of people in our industry when they are in need," he said.
It's not hard to see why UNIC has singled Fornstam out for a special honor at this year's CineEurope. The UNIC Achievement Award will be presented to Fornstam on Thursday, June 20th, 2019 during the conference.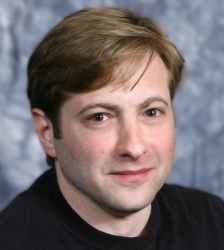 Latest posts by J. Sperling Reich
(see all)