As much as the question over whether films made by Netflix are "legitimate" movies if they aren't released in cinemas was front and center at last year's Cannes Film Festival, this year it seems the topic is being raised less overtly. Maybe that's because after facing criticism for selecting two Netflix films for last year's official competition, Bong Joon-ho's "Okja" and Noah Baumbach's "The Meyerowitz Stories," this year the festival made it clear that titles from streaming video services were no longer welcome. At least not in competition.
In fact, this is true of any film that does not intend to have a theatrical release in France. This is the crux of the problem; any movie that plays in French cinemas must wait 36 months before being available on streaming services such as those offered by Amazon and Netflix. Needless to say, there is not such thing as day-and-date movie releases in France.
Thierry Frémaux, the director of the Cannes Film Festival, told Le Film Francais in April that he thought he could convince Netflix to release the selected titles in theatres. Much like anyone who has ever tried to convince Netflix of distributing a film with an exclusive theatrical window, he could not. This led to reports that he almost lost his job over the matter. By this year Frémaux was quoted as saying of Netflix "…they understand that the intransigence of their own model is now the opposite of ours."
The response from Ted Sarandos, the chief content officer at Netflix, was swift, "Last year we were jointly celebrating the art of cinema at Cannes. The divergence is this decision to define art by the business model. In that way, yes, we have diverged."
Netflix is still allowed to bring titles to Cannes out-of-competition, but declined to do so, at least this year.
With titles from Netflix, Amazon and the like being persona non grata in competition at Cannes, so to it seems is asking direct questions about the services to those judging the official selections at this year's festival. Last year, "the Netflix question" was addressed head on by the jury president, Spanish filmmaker Pedro Almodóvar, who suggested, somewhat humorously, that what makes a true film is the size of the screen on which it is watched; it shouldn't be smaller than the chair you are sitting on.
This year however, when the jury met with journalists on the opening day of the festival, the topic was brought up in a more roundabout way, without naming Netflix. The question instead focused on the importance and relevance of cinema at a time when inexpensive large television screens and a limitless supply of streaming content are being faulted for diverting audiences away from movie theatres.
"It's more relevant than ever specifically at a time where in media truth is in a kind of danger," the French Canadian filmmaker Denis Villeneuve was quick to point out. The director of "Blade Runner 2049," who brought his own movie "Sicario" to Cannes in 2015 said, "I think cinema has a role to play to bring truth to the screen. It's something that's fundamental and I think that cinema is more important than ever."
In discussing the importance movies have played in her life, Ava DuVernay, the American director of "Selma" and "A Wrinkle In Time," came the closest to referencing streaming services, one of which (Netflix) produced her second film "13th."
"It's the way that from where I'm from, Compton, California, I was able to understand the humanity of a family in Iran, or in Shanghai. There was nothing outside of my window to orient me to my place in the world. It was film that did that," said DuVernay. "It was film that allowed me to assert my voice in the world. And I think that's why Cannes is so important. It brings us together from all parts of the world wherever we are, to a gathering place to assert our voice and to actually speak to each other through cinema. So whether that's in a theater or not, it's still film. And I think that this is a question that the industry artists and executives alike are grappling with right now is what is a film. But film is a story told by a filmmaker, and the way in which that film is presented to the audience I don't think has bearing on whether or not it is a film."
That there are several panel discussions set to take place on this very subject throughout the 71st Cannes Film Festival only serves to underscore DuVernay's comments.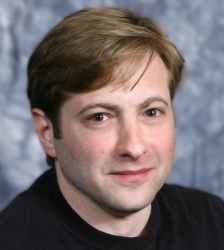 Latest posts by J. Sperling Reich
(see all)