Hanging over the start of the Cannes Film Festival today was the incessant discussion over the selection of two films produced by Netflix to appear in competition. It was all anyone attending Cannes, and especially those that aren't, could talk about. So it was inevitable that this year's Cannes jury would be forced to address the issue in a way that would make headlines even before the opening night film premiered.
The "controversy" began in April, when festival programmers stirred up a hornets nest by inviting "Okja" from Korean director director Bong Joon-ho (best known for "Snowpiercer"), as well as filmmaker Noah Baumbach's "The Meyerowitz Stories", to screen in competition at the the 70th anniversary of the world's largest film festival.
The movies themselves weren't the problem, but rather the company that financed and produced them. For those just arriving on planet earth, Netflix is the world's largest video streaming subscription service, available in 190 countries. They have a standing distribution policy of only releasing movies in cinemas day-and-date with their availability on Netflix, or not at all.
Thus, there was an outcry from the Fédération Nationale des Cinémas Français (FNCF), the organization representsing French movie theatres, when Cannes programmed titles in its official selection that will not be shown in the country's cinemas. The weeks long and very public brouhaha led to the Cannes Film Festival adopting a new rule beginning next year, that no film will appear in competition unless it will be shown in French cinemas. (We'll be providing our own thoughts and analysis on this subject as part of a separate post be published later in the festival.)
This argument evolved into an existential debate on how a movie should actually be defined and the merit of cinema-going as preferential to streaming films online. Should the venue and method in which a movie is presented make a film any more or less valuable as cinematic work?
This was the question journalists from around the world were itching to ask jury members during their brief press conference this afternoon at the Palais des Festivals. This year's jury is presided over by Spanish writer/director Pedro Almodóvar, who is best known for movies such as "Women on the Verge of a Nervous Breakdown". A Cannes veteran, seven of his films have appeared in previous festivals. Joining him are filmmakers Maren Ade of Germany, Park Chan-Wook from Korea, and Italy's Paulo Sorrentino, along with actors and actresses such as Fan Bingbing, Jessica Chastain, Agnès Jaoui and Will Smith. French music composer Gabriel Yared is also on the jury.
Though there were murmurings amongst the press corp over who should ask "the Netflix question" and to which jury member it should be directed, it wasn't until the 18th minute that anyone was brave enough to do so; a journalist from Almodóvar's home country.
Almodóvar wisely expected the topic to be raised, so much so that he prepared a written statement, in response to what he deemed the question of this year's festival.
"Digital platforms are a new way of offering words and images, which in itself is enriching and positive," Almodóvar began positively. "But these platforms should not take the place of existing forms like the fact of going to the movie theatre. They should under no circumstances change the habits of viewers and spectators, and I think that's the core of the debate today. The only solution I think is that the new platforms accept and obey the existing rules that are already adopted and respected by all the existing networks."
This was a well thought out answer, even if it was what one might expect an auteur filmmaker to say. What Almodóvar said next though caused 400 international journalists to gasp in unison. "I personally do not conceive, not only the Palm d'Or, but any other prize, being given to a film and then not being able to see this film on a large screen," he said. "All this doesn't mean that I am not open or that I don't acknowledge or celebrate the new technologies and the possibilities that they offer to us. I do acknowledge them, but until I'm alive I'll be fighting for one thing that I'm afraid the new generation is not aware of. It's the capacity of hypnosis of large screens for a viewer."
What those in attendance believed heard Almodóvar say is that he would not award either "Okja" or "The Meyerwitz Stories" the festival's top prize, the Palm d'Or, because they were Netflix films that would not be shown in cinemas. In the filmmakers defense, his intention was to say that movies should not win awards at film festivals if they can't then be viewed as they were intended to be seen, in movie theatres. Yet if one does the math on his statement, since it appears neither of the Netflix Cannes entries will make their way into cinemas, it would stand to reason by Almodóvar's thinking they shouldn't win any awards here.
The president of the jury went on to clarify his comments by saying, "I think what is really determining, at least for the first viewing of a film for every spectator, is the size of the screen on which you see it. The size should not be smaller than the chair on which you are sitting. It should not be a part of your everyday setting. I think you must feel small and humble in front of the image that is here to capture you."
From there, the questioning of the jury members moved on to more important matters, such as whether anyone would try to outdo actress Kirsten Dunst, who as part of last year's Cannes jury, who wound up wearing 28 different outfits to screenings and red carpet premieres. American movie star Will Smith took up the challenge by joking that he would try to surpass Dunst by donning 32 stylish outfits. And just as it seemed as if the subject of Netflix had been extinguished, Smith quite purposefully and unprovoked reignited it.
"The Netflix thing," Smith began with hesitation, "I have a 16-year-old and I have an 18-year-old and a 24-year-old at home and they go to the movies twice a week and they watch Netflix. There is very little cross between going to the cinema and watching what they watch on Netflix. In my home, and I don't know in other people's homes, but in my home Netflix has had absolutely no affect on what they go to the movie theatre to watch. They go to the movie theatre to be humbled in front of certain images and there are other films that they prefer to watch at home and there is really little to no cross. It's not as if they would have gone to the cinema if it wasn't on Netflix. It's two completely different forms of entertainment that they go for. In my house Netflix has been nothing but an absolute benefit."
There are so many aspects of what Smith said about Netflix on Wednesday that deserve to be called out. First and foremost, Smith is hardly unbiased when it comes to Netflix. The streaming company spent a reported USD $90 million producing the upcoming action/thriller "Bright" in which Smith stars. Secondly, the fact that his children are able to attend movies in cinemas twice a week is not the norm for most people, though neither is the multi-million dollar salary Smith earns every time he stars in a blockbuster. Finally, if streaming movies and theatrical films are two different forms of entertainment, as Smith argues, then why should they be selected and judged together in a festival that has traditionally focused on the latter?
Smith went on however to make a great point about Netflix. "Because they get to watch films they never even would have seen, Netflix brings a great connectivity for them into the world," he said. "There's movies that aren't on a screen within 8,000 miles of them, and now they get to find those artists and they look them up online. So in my home in general, it's done nothing but broaden my children's cinematic, global comprehension."
By the end of the press conference only two things were certain; the debate about whether Netflix films should be allowed to appear in Cannes would rage on, and journalists from around the world had their story for the first day of this year's festival thanks to Almodóvar and Smith's comments on the matter.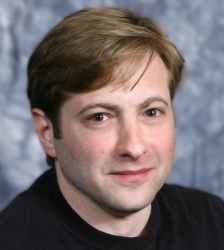 Latest posts by J. Sperling Reich
(see all)