During a keynote Q&A at Winston | Baker's Entertainment Finance Forum in Los Angeles on March 2nd, MoviePass CEO Mitch Lowe said that the subscription movie ticket service would have "over 5 million paid subscribers by the end of the year and buying roughly 20% of all movie tickets." Yet that wasn't the comment that made everyone take note.
Another statistic revealed by Lowe was that 30% of MoviePass subscribers hail from Los Angeles, New York and San Francisco, but it too was hardly mentioned in most of the news stories on the executives comments. Instead the media focused on whether MoviePass was tracking their subscribers locations and invading their privacy. Being questioned by Andrew Wallenstein, co-editor-in-chief of Variety, Lowe said the following:
"We get an enormous amount of information. Since we mail you the card, we know your home address, of course, we know the makeup of that household, the kids, the age groups, the income. It's all based on where you live. It's not that we ask that. You can extrapolate that. Then because you are being tracked in your GPS by the phone, our patent basically turns on and off our payment system by hooking that card to the device ID on your phone, so we watch how you drive from home to the movies. We watch where you go afterwards, and so we know the movies you watch. We know all about you. We don't sell that data. What we do is we use that data to market film."
Lowe's statement came across as a CEO speaking out of school about technical capabilities they might not be entirely well-versed on, if not tone-deaf to the ongoing anxiety over personal data privacy. When news of Lowe's comments began to spread on Monday, March 5th, you could pretty much cue the predictable Facebook, Twitter and blog posts stoking fears that MoviePass was tracking subscribers' every move, even when the company's mobile app wasn't being used.
The company didn't help themselves any when releasing the following statement hoping to quell any worry that MoviePass was a mobile app stalker:
We are exploring utilizing location-based marketing as a way to help enhance the overall experience by creating more opportunities for our subscribers to enjoy all the various elements of a good movie night. We will not be selling the data that we gather. Rather, we will use it to better inform how to market potential customer benefits including discounts on transportation, coupons for nearby restaurants, and other similar opportunities.
That's kind of a non-denial confirmation that MoviePass is indeed collecting the location data of their subscribers, if only to offer additional products and services to their users. This only lead to more questions about what data the company is collecting, how they are collecting it and what they're doing with it. Rather than answer that question directly, as we highlighted in March 9th edition the Cinema News Digest, MoviePass simply provided an update of their iPhone app which removed the location tracking feature.
Over the last week tech blogs and consumer advocates continued to grumble about the issue to such a degree that MoviePass felt they needed to clarify exactly what location info the company collects and how it intends to us such data. On the evening of Monday, March 12th, Lowe sent a seven paragraph email that acknowledges his statements from last week weren't exactly accurate and apologized for any concerns that may have been raised about the privacy of subscribers data.
He goes on to explain that, actually, MoviePass only tracks a user's location when they are using the application to check showtimes and theatre info, or when at a cinema purchasing tickets. Lowe said in his email that:
MoviePass does not track and has never tracked or collected data on the location of our members at any point when the app is not active. In our recent update with Apple, we removed the the background tracking capabilities. MoviePass does not use and has never used this feature.
This clears up both whether MoviePass is (or was) actually tracking subscribers' locations as they make their way to and from cinemas (they're not) and whether Lowe may have been overstating the capabilities of his company's technology while eagerly evangelizing MoviePass (he was, though he'd hardly be the first CEO to do so).
It is worth noting that part of the means by which the MoviePass service works is through ensuring a subscriber is within a certain distance from a chosen movie theatre.  Once it has confirmed the vicinity of the user through its mobile app, MoviePass activates its credit card which can in turn be used by the subscriber to purchase a ticket.  This process and/or technology is what Lowe says MoviePass has patented and time will tell if the company is able to enforce such patents to make it more difficult for copycat services to enter the market.  In other words, pinpointing a subscriber's location before they purchase a ticket is presently mandatory, meaning at some point the MoviePass app must geolocate a user, if only while the app is being used.
Here is the complete text of Lowe's email to subscribers:
Dear MoviePass Members, Partners and Employees:
While speaking at a conference in Los Angeles, through a mix of exuberance about our future and joking around, I mischaracterized how MoviePass locates our members and I need to fix that. It has raised a lot of concerns and I understand why.
First and foremost, I apologize for these comments and the concern they caused. At MoviePass, we take customer privacy extremely seriously. I would like to eliminate any misconceptions that we're collecting location related data.
The MoviePass app currently uses standard location services capabilities on an opt-in basis. There are only two events that would prompt MoviePass to identify a member's location. These include when a member requests to search for theaters nearby and when a member requests to check into a theater. Both events require both the app to be open and for the member to request the action.
MoviePass does not track and has never tracked or collected data on the location of our members at any point when the app is not active. In our recent update with Apple, we removed the the background tracking capabilities. MoviePass does not use and has never used this feature.
Our goal at MoviePass has always been to encourage people to see more movies as they were meant to be seen — in the theater. We want to make our service available at a price anyone can afford and everyone can enjoy. While we do create partnerships with theaters and studios in which we offer statistical data on ticket use and other trends, we never share our members' identities or personal information or personal data with anyone.
MoviePass takes its members' privacy extremely seriously, and our current Terms of Use and Privacy Policy accurately state the ways in which we use data. If, in the future, MoviePass desires to expand how it uses data, we will amend our Privacy Policy and notify our members so that they will be afforded the opportunity to opt- in or opt- out of the MoviePass service. This is what our customers expect, what the law requires, and how we've always handled data. We want to assure everyone that we treat our members' data with the utmost sensitivity. Your trust and enjoyment are the lifeblood of our service.
We understand that you may have further questions, so have included an additional FAQ page for your reference.
Warm Regards,
Mitch Lowe
CEO
MoviePass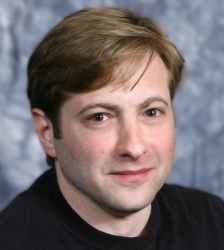 Latest posts by J. Sperling Reich
(see all)