Bird Watch to help private cinemas; Emperor Cinemas to expand Mainland luxury cinemas; China BO growth prospects uncertain; Beijing cinemas BO fraud revealed; Perfect World offloads cinemas; 200 VR cinema plans; IMAX screen damage; serving wine in cinemas; SMI Group signs partnerships, third-party ticketing platforms 'hurt' cinemas; "Secret Superstar" makes it big; "don't over-estimate China"; 'blind' cinema and "screen shots" annoy. 
---

---
There are an estimated 5,000 private cinemas (a.k.a. on-demand cinemas or video parlours) in China. Since last year they have to comply with strict new regulations ranging from copyright respect to health and food hygiene compliance. Yet some are having trouble meeting these requirement, which spurred the creation of Bird Watch platform that handles IP and other technical issues. Set up in April 2017 it has already signed up over 100 cinema operations. Sohu – 26 January 2018
Emperor Cinemas have signed a co-operation agreement with China Gezhouba Real Estate to expand the former's high-end cinemas in the Mainland. Dr Yeoh is quoted as saying:
Under the cooperation plan, Gezhouba will make full use of the comprehensive strength of its high-quality real estate investment and operation and we will be able to give full play to the rich experience and advantages of many years of developing top-level cinemas to further develop the high-end cinema in the Mainland Market.
Initial target markets will be Beijing, Shanghai, Guangzhou, Shenzhen, Hangzhou, Nanjing, Hefei, Suzhou, Wuhan, Chengdu, Sanya and Chongqing, with an initial focus on investing in Wuhan and Nanjing. Caijing – 25 January 2018
UBS Securities predicts that Chinese box-office will grow by an average of 12% between 2018 and 2020. However, "movie screens in small cities have fewer viewers than in big cities, it said, thus lowering the predicted box office from each screen by two to five percent between 2018 and 2020." So at least it recognises this, but given this constraint, even 12% seems optimistic. More likely growth will soon fall to single digits. Ecns.com – 24 January 2018
Economic Times is not so convinced the outlook is rosy, citing higher online ticket prices and the quality of domestic film productions. There won't be any CNY 9.9 (USD $1.56) tickets this Chinese New Year (Spring Festival) holiday season due to a government crackdown on market-distorting subsidies, which could hamper box office prospects. Screens grew by 21% in 2017 but audience numbers only grew 18%, and screens in Tier 3 and 4 cities is unlikely to show the kind of historic growth seen in larger cities. JRJ – 25 January 2018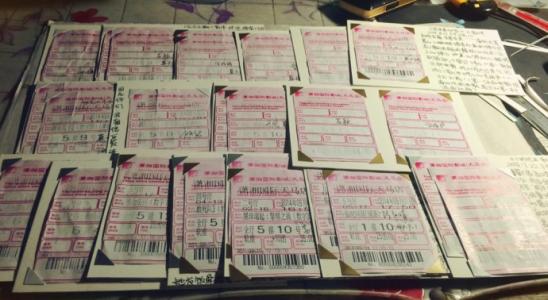 Three cinemas in Beijing have been named as having committed box-office fraud and fined over CNY 50,000 (USD $7,891). Government authorities have increased checks for compliance with tougher cinema regulation. Beijing had 209 cinemas as of the end of 2017, an increase of 26 year-on-year, with screen count up by 211 to 1,420. Over 300 cinema systems were checked last year for fraud. Sina – 28 January 2018
Video games developer Perfect World is selling tis cinema assets to parent company Perfect World Holdings for CNY 1.66 billion (USD $262 million). In 2016 Perfect World acquired the assets of Jindian Cinema, which included 216 cinemas at the time. But increased competition has cut into margins and this will allow Perfect World to focus on its core business. Not surprisingly, "Research institutions believe that the increase in the number of Chinese screens has exceeded the actual demand." Sina – 28 January 2018
Digital Kingdom has signed up over 200 cinema to roll out its VR Cinema concept in 2018. The company's CEO Xi Ann is quoted as saying:
At this point in time, consumers are sceptical about buying VR head-mounted devices, but are interested in VR cinemas and on-site experiences, and the domestic spending power is fully adapted to this demand, which will erupt within two years.
The platform uses HTC Vive and video from Tencent and Youku amongst others. Poly and Hony are two of the investors. Sina Finance – 26 January 2018
The screen of the IMAX cinema in Tianjin was damaged, whether an accident or deliberate sabotage is unclear. The rip was two metres up and about 12 centimetres in length and required emergency repairs to the CNY 400,000 (USD $63,000 screen). The city's first IMAX has been in operation since 2010. A new screen has been ordered form Canada. Sina – 29 January 2018
Sina looks at how multiplexes in China go beyond just films to become 'culture centres' for socialising, eating, playing eSports, browsing book shop, children's play area, massage chairs and now even wine tasting:
Cinema manager Song Tao pointed to the construction of the "Red Wine Gallery," he said will create a similar look to a wine cellar, where there are a variety of red wine can taste, mainly to watch movies, but also to enjoy the wine with the people, "after the waiting interval or after watching the movie, try wine tasting, but also as a relaxation."
Multiplexes are increasingly now also competing with private cinemas, where wine, food and relaxation are more of a direct focus, other than just what's on screen. And here is the FT's take on wine in cinemas in Beijing. Sina – 23 January 2018
More details on SMI Groups plans for revitalising retail for the cinema sector. After its press event the company has now signed strategic partnerships deals with 30 cinema operators, including Shanghai United Theater, China Film Southern Shinkansen, China Film Star Academy Theater, Cinema Globe and others. Between they cover 40 million customers and " will start resource integration and use member data analysis to achieve accurate marketing." There is also a refurbishment programme planned for 100 cinemas and SMI is moving ahead with its reverse listing. P5W – 21 January 2018
The rise of the third-party ticketing platforms has not been beneficial to cinemas themselves. Because customers don't use the cinemas apps, there is less data captured about its clientele. Also, with people buying tickets on their smartphones they are spending less time in the cinema lobby. This has led some cinema in China to start reducing the lobby 'dwell' area for customers to focus on increasing the number of auditoriums instead. However, this can negatively impact concession sales, so other cinemas are trying to offset this by installing games machines and karaoke booths in the lobby area. Daily Economic News – 23 January 2018
More accounts of cinemas failing to get paid in a timely manner by third party ticketing platforms. With sales of tickets on these now over 80% they can't afford to turns their back on them. 51.6% of those polled found these apps to be preferable way to book tickets. Meanwhile cinemas are pressed as attendance rate fell 1% last year to just 14%. Sina – 23 January 2018
Aamir Khan's "Secret Superstar" is the winner of the pre-CNY period at the box office, having equalled "Maze Runner: the Death Cure" this past weekend and won the previous weekend. It is only the second Bollywood film to be #1 in China and although it it won't match Aamir Khan's "Dangal" massive USD $200 million take in China, but at USD $60 million it has already taken more in China than it did in India and the rest of the world. Impressive. Variety – 21 January 2018
Screen Rant claims that 'China's Box Office Isn't As Important As Hollywood Thinks' and makes some valid observations about the world's second largest cinema market. It is true that one dollar earned in China is not the same as a dollar earned in the US, given that only a quarter of that makes it back to Hollywood. A useful reminder that the picture is more nuanced, though this of course doesn't mean that China is not important. Screen Rant – 19 January 2018
Cinema for the blind continues to grow in China, though "cinema" i a bit of misnomer as often this is little more than a hall with a projector television and a narrator. Not quite the same as the full cinema experience. Also, the article might have a comma wrong when it claims that "China has over 444,000 movie screens, more than North America." But the good news is that such volunteer efforts are growing and will in time hopefully also appear in real multiplexes. XinHuaNet – 24 January 2018
Finally
People taking photos or shooting short video clips of films showing in cinemas is apparently big problem in China – not piracy but for selfies and social media use. 80.5% of those polled think it should be banned. Does it mean that it is only the other 19.5% doing it? Apparently the trend of "screen shots" starters in 2013 at the Shanghai International Film Festival, especially during the screening of classic old films. It is described rather poetically by one person present as "the first five minutes, surrounded by white flowers, accompanied by a rattling shutter." Sina Entertainment – 23 January 2018

Latest posts by Patrick von Sychowski
(see all)