The latest news on cinema properties in the US and Canada – Loeks' Studio C in Grand Rapids; Bow Tie Albany; Cinemark in Abiline, TX; Maya in Las Vegas; Cinépolis in Glade Park, Dallas, TX. Crowne Pointe delay. Marcus BistroPlex Re-opening: Peninsula Movie Bistro, Maya Salinas, Regal re-fit in Hawaii, Celabration in Portage, MI. Closing: Weirs Drive-in, City of Montreal looking to save Cinéma Impérial. 

Grand Rapids (MI) – Another sign of multiplexes returning to downtown areas with the proposal by Loeks to construct a nine-screen in Grand Rapids. The project known as Studio C is part of a USD $100 million revamp of two city-owned lots. AMC has also purchased the Alamo Draft House in the Kalamazoo district that closed earlier this year. WoodTV – 11 August 2017
Albany (NY) – Bow Tie Cinemas has filed a proposal for alterations to its proposed 11-screen Monument Square multiplex. Work would include changing the facade of the building and additional balconies.
The balconies include a proposed party room with a sunset/riverview balcony overlooking the Hudson River from the rear of the theater. There also will be a main lobby riverview balcony.
The changes would address some of the objections previously raised to the USD $22.7 million cinema to be built on the site of the former City Hall. UPDATE: The zoning board of appeals has rescinded its approval, throwing the project into uncertainty. Times Union – 15 August 2017
Abiline (TX) – Cinemark is opening its latest multiplex on the north side of Abilene, TX on 10 August. It will feature a Cinemark XD screen, electric recliners in all auditoriums, D-Box in two auditoriums and reserved seating, as well as an expanded food menue and Coca-Cola Freestyle. The Optimist – 27 July 2017
Las Vegas (NV)  – North Las Vegas is set to get a new 14-screen cinema. The  Maya Entertainment Center will come up on a 32-acre vacant lot across the street from City Hall and the Silver Nugget. Construction is set to start in October on the two-storey cinema, with 11 retail spaces and four restaurants, and is expected to open by Thanksgiving 2018. Las Vegas Review Journal – 2 August 2017
Dallas (TX) – A look inside the new Cinépolis in Euless' Glade Park, Dallas. The 12-screen, 1,300-seater has the second-largest screen (61 feet) in the chains network. There is no box office, with all tickets sold online or through one of the kiosks. It offers traditional snacks but also full meals:
mini corn dogs and a gourmet cheese plate, entreés like brisket tacos and Sriracha barbecue chicken pizza, and desserts like a strawberry Nutella crepe. The concession stand also offers twists on traditional movie concessions, such as the Cheetos-infused popcorn, a cheesy flavored popcorn with tiny Cheetos mixed into the bucket.
There is also a full bar. Dallas Observer – 7 August 2017
Elizabethtown (KY) – The opening of the new Crowne Pointe Theatre has been pushed back to MayJune of next year, due to rain-related construction delays. The USD $11.5 million nine-screen multiplex will have a 62-foot screen, as well as bar, game room and three party rooms. Investor Dr Robert E. Robbinson says the cinema will have the "biggest popcorn bucket in the world." The News-Enterprise – 29 August 2017
Milwaukee (WI) – Marcus is planning a BistroPlex for Brookfield Square. The cinema and eatery is part of the redevelopment plans for the part of the site that currently houses a Sears. Work will begin in 2018 when the Sears closes and the existing building is demolished. The complex will have eight screens but able to expand to 12. Journal Sentinel – 28 August 2017
Re-furb/re-opening
New York (NY) – The cinema that inspired the hip Nitehawk cinema in Brooklyn is getting a complete refurb – by the owner of the Nitehawk. The Pavilion in Brooklyn's 188 Prospect Park West will open in Feb-March next year as a second Nitehawk. Three times bigger than the first Nitehawk the 34,000 soft space will go from seven to nine screens but preserve art deco feature from the original 1928 Sanders theatre. There will be two bars and a double kitchen, as well as elevators. The cinema is running 'ghost listings' online, even though it is currently not showing any films. (Thanks Jeff.) New York Times – 23 August 2017
Hamptons (VA) – Cobb CinéBistro in Hampton's Peninsula Town Center has reopened as Peninsula Movie Bistro. Ticket prices have been reduced and there are plans to upgrade seating to recliners. "This is one of the most beautiful theaters in the country, and it's right here in Hampton," new owner Phoenix Theatres President and CEO Phil Zacheretti is quoted as saying. "You're getting a luxury theater at very low prices." [UPDATE: Hamptons, Virginia, not New York. Which makes more sense.] Daily Press – 27 July 2017
Salinas (CA) – A 12-week refurbishment program is underway at the Maya multiplex in downtown Salinas. Four of the 14 auditoriums have been refitted with new recliners and there will be a new food and drinks area, offering everything from hand-made pizzas to Gold Leaf Spice & Teas hot drinks. Seating capacity will be reduced from the existing 1,200 but prices will be fixed. A re-opening is scheduled for Thanksgiving. The Californian – 8 August 2017
Hawaii – Regal is re-fitting its cinemas in Hawaii. Regal Winward Stadium 10 will cuts its seating to 930, almost half of what it previously had, as it fits leather recliners. Previously four auditoriums upgraded to leather recliner when the former Water Gardens Keolu re-opened as Kailua Cinemas. Pacific Business News (paywall) – 10 August 2017
Portage (MI) – Celebration Cinemas Crossroads is refitting all of its 14 auditoriums with recliners, shrinking from 2,400 to 894 seats. Five other Celebration Cinemas have already undergone the switch, which is said to be popular. AMC recently took over the closed Alamo in nearby Kalamazoo. Newschannel3 – 12 August 2017
Closing:
Laconia (NH) – One of the oldest drive-in cinemas in the US is closing. "The 70-year-old Weirs Drive-In on the edge of this small New Hampshire town will soon be the site of 80 condominium units, a hotel, several businesses and an event center." The land became more valuable than the cinema and it was sold for USD $2.5 million. The owner is 79 years old and felt it was time to retire. There are still 300 drive-in cinemas across the US, down from a  peak of 4,000 in the 1950s. Newbury Port News – 25 August 2017
Halifax (Canada) – The Oxford Theatre will close on 13 September after 80 years of operation. "Cineplex of Toronto, announced Thursday the building that houses the theatre located at the corner of Quinpool Road and Oxford Street has been sold to a local business owned by the Nahas family, Nanco Group." Thge site will be converted to residential and retail properties. Yahoo! News – 31 August 2017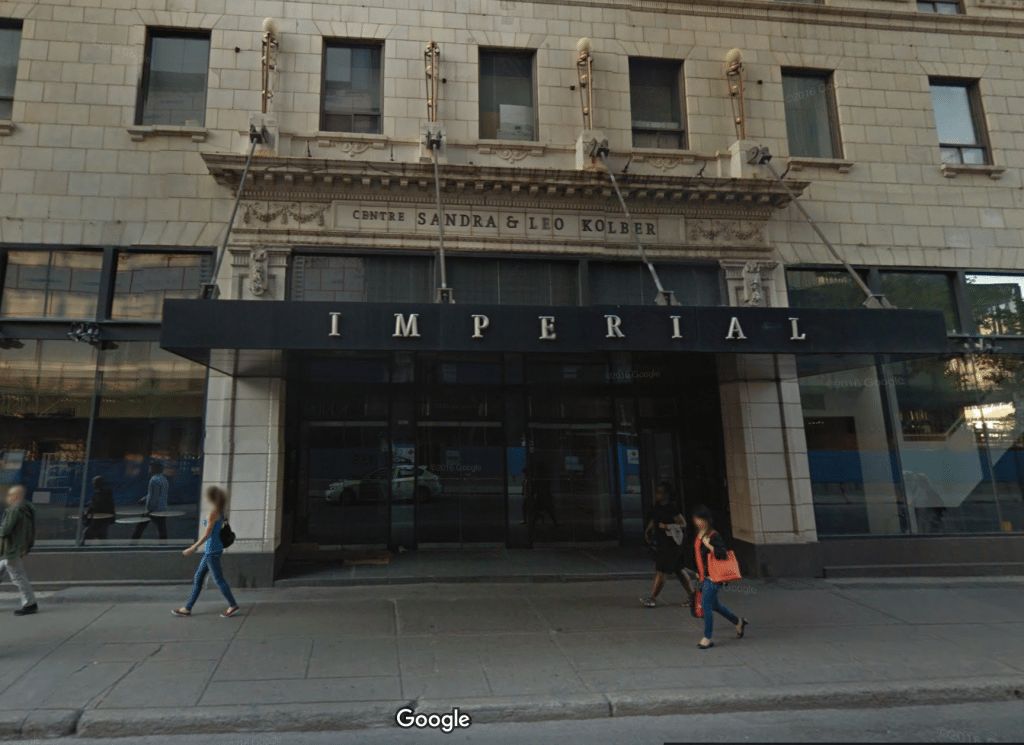 Canada – The City of Montreal is looking at ways to protect the Cinéma Impérial, which is threatendd with closure due to unpaid debts and electricity bills. "Our administration is sensitive to Imperial's future. I've asked officials to take a closer look," Mayor Denis Coderre said during a public meeting, after inspectors were dispatched to the city. The building itself already has the country's highest heritage protection rating.  LaPresse.ca (FR) – 2 August 2017

Latest posts by Patrick von Sychowski
(see all)