Worst Memorial BO weekend in 18 years, but cinema stocks up-ish, Screening Room patents, Bollywood looks outside metros, grown films for 'baby' screenings in UK, Vox Ramadan afternoon opening and Ramadan food restrictions in Dubai cinemas, pricey Imax VR still expanding, live screening in cinema saving opera, Polish cinema advertising up, solar-powered cinema truck, Jakarta 35mm outdoor cinema, complaints about Carmike->AMC concessions, Cineworld petrol evacuation and Star Wars at 40.

USA – The long Memorial Day weekend that signifies the start to the official US box office summer proved underwhelming. "Baywatch" flopped with just USD $22 million by Monday (Rotten Tomatoes rating: 19%), while the fifth "Pirates" film came in below industry expectations at USD $77 million at the end of the four days. Holdovers like "Aline: Covenant" dropped precipitously (70%), leaving "Guardians of the Galaxy vol. 2" in second spot with USD $24.4 million, even in its fourth week. Oh, and "Beauty and the Beast" crossed USD $500 million. Overall it is the weakest Memorial Day weekend in 18 years, meaning that everyone is praying to "Wonder Woman" this coming weekend to save the summer. Business Insider – 28 May 2017
USA – Cinema stocks were up prior to the Memorial Day holiday. But before you get too excited, remember that the they are simply following the general trend of the Dow and NASDAQ. None of them are also close to their 52 week highs. Seeking Alpha – 26 May 2017

USA – Screening Room Media has applied for eight different patents in the last few weeks, aimed at creating piracy-proof technology that could pave the way for day-and-date releases for first run film in people's homes. All the patents relate to aspect of foiling, detecting or tracking theft of audio-visual content. Torrentfreak – 26 May 2017
India – Just like distributors in China are starting to pay attention to the different tastes in Tier 3 and 4 cities, so too their Indian counterparts are noticing that certain types of film play better in the 'heartlands' outside the largest cities. The latest case in point in "Half a Girlfriend". "The collections are doing average in metropolitan cities like Mumbai and Bangalore but are doing exceptionally well in small cities like Jaipur, Surat, Patna and Lucknow." The marketing campaign included the cast touring cities like Ahmedabad, Chandigarh, Jaipur, Lucknow and Indore in addition to Mumbai and Delhi. Hindustan Times – 30 May 2017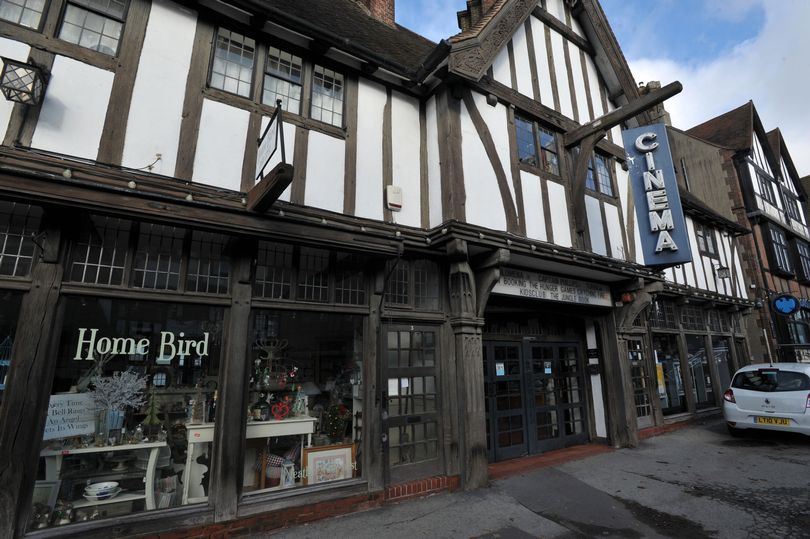 UK – Oxted's Everyman Cinema could start showing films rated 15 and 18 for 'Parents and Baby' screenings, following an application to Tandridge District Council. Parents compalined of only watching U, PG and 12A cartoons and children's films. "The move was made on the proviso that it would only apply to these special screenings, as the babies were too young to understand what was happening on the screen." Films that feature 'strong violence, gore, nudity or sex' may not be approved, with case-by-case review of films. Get Surrey – 28 May 2017
Oman – It is the holy month of Ramadan, which means fasting, abstention, charity and prayer during the day, but feasting in the evening. This year Vox cinemas in Oman will be open during the afternoons, but will only screen PG and general category movies. But after 9pm cinemas are open for all categories. Times of Oman – 30 May 2017
U.A.E. (Dubai) – Can you eat in cinemas in Dubai in the day-time during Ramadan? Khaleej Times calls around and finds out that Reel Cinemas sells no food or drink at its concession stands before Iftar (evening breaking of fast). The number of film screenings is also reduced. Vox says that food is available to buy, but only for take-away and can only be consumed inside the movie halls. Meanwhile Novo only permits food to be bought by children under the age of 10 and pregnant women during the day but no restrictions in the evening. Khaleej Times – 30 May 2017
USA (CA) – People who complain that going to the cinema is expensive have obviously not tried Imax VR. Yet the experience from the IMAX VR location in The Grove, Los Angeles has been so positive that Imax is increasing the planned locations for the initial roll-out from six to 11. The second opened on 26 May in Manhattan.  While Imax VR is expensive on a per-minute basis, it is still cheaper than equally sophisticated VR equipment in the home. Bloomberg – 26 May 2017
Event Cinema
UK – Live opera in cinemas could save it for the next generation. That is the opinion of Keith Warner, who is directing "Othello" for the Royal Opera House. Camera closeups means that exaggerated stage acting is on the wane, according to him. "The development, he suggested, may have encouraged stars and directors to consider a more nuanced performance, which in turn has improved the stage experience for audiences." Staring  Jonas Kaufmann in the lead, the opera goes out 28 June. The Telegraph – 27 May 2017
Advertising
Poland – Cinema advertising was up 9.3% in Q1 2017 compared to the same quarter last year to PLZ 26 million (USD $6.94 million) on the back of a rise in the number of cinemas and attendance. 17.1 million tickets were sold in Q1, up 11.9%. The biggest advertisers were Kino Swiat, Storck, McDonald's and Volkswagen group. Wirtuel Media (PL) – 29 May 2017
Outdoor Cinema
France – A solar-powered cinema truck that tours the rural villages of France, that's Cinema Solaire. Instead of offering recent blockbusters, the way Scotland's Screen Machine does, this one offers ecclectic indepdent art-house films and documentaries. "There are fewer and fewer choices in the films we are offered in the cinema, because multiplexes increase to the detriment of independent cinemas that close one after the other," says Thomas who operates it with his brother. They also run a crep stand next to each outing of the cinema truck. Le Figaro (FR) – 29 May 2017
Indonesia – 35mm screenings are being kept alive thanks to Indonesian entrepreneur Kamaluddin, mainly at weddings and parties across Jakarta. "It's more artistic and the sound is much better than digital," he said. "If you watch three movies in a row, you won't feel tired, just relaxed." He transports all the equipment in his truck and loves his job. Reuters – 29 May 2017
Concessions / F&B
USA – Complaints about changes since Carmike cinemas became AMC, particularly when it comes to F&B:
I didn't think things would be that different, because fundamentally it is still just a movie theatre, but I was wrong.  Tickets were astronomical, but not as bad as the concession prices.  It seems AMC Theatres has decided to do away with small sizes completely.  You are forced to purchase the quite large looking "regular" size or the "large" popcorn tub.
Apparently Carmike Rewards is no long honored and free refill buckets have been done away with. Chatanoogan – 30 May 2017
Health & Safety
UK – Cineworld in Hengrove was evacuated on at 5pm on Sunday (28 May) after a staff member smelled petrol. It is believed the smell came from a fuel spill, though it is unclear where it was located. The local fire service made the decision to evacuate as a precaution. Bristol Post – 28 May 2017
Finally
USA (CA) – It is 40 years ago since the first "Star Wars" film opened – and changed cinema forever. 1977 was also the year of "Smokey and the Bandit", "Close Encounters of the Third Kind" and "Saturday Night Fever", but it was against the post-Vietnam backdrop of grim classics like "The Conversation" that the franchise-starter should be remembered. Here is the original review from Newsweek of the film nobody was sure of how it would do and which rolled out slowly into cinemas, only to see queues snake around blocks for people to watch and watch again.
Star Wars brims with adventure, charm and marvels. It ranges from star-strewn space to arid planets to the intricate, menacing  complexity of the giant Death Star. The movie teems with monsters and mutations, including two robot buddies on our side—C-3PO, a gold-encased humanoid with an endearingly prissy English accent, and R2-D2, a kind of blue-collar robot shaped like Yogi Berra, who speaks in an eloquent blend of Tarzan's chimp and Long John Silver's parrot.
Read it and try to imagine what the cinema business today would be like without it. Newsweek – 24 May 2017

Latest posts by Patrick von Sychowski
(see all)