Just one day after filmmaker Pedro Almodovar and actor Will Smith debated whether Netflix should be permitted to have films premiere in competition at the Cannes Film Festival if they the movies will never been seen in cinemas, director Todd Haynes came to the defense of Amazon's subscription streaming service.
Haynes is best known for movies such as "Far From Heaven" and "Carol" the latter of which is one of three films the director has brought to the festival. His latest film, "Wonderstruck," premiered in Cannes on Thursday. Based on a 2011 half-illustrated children's book by Brian Selznick (who also wrote the screenplay), Set mostly in New York City, "Wonderstruck" is dual-period film set in both the 1920s and 1970s featuring two young protagonists whose stories connect across time. Saying anything more would spoil the narrative's climactic ending.
The film was produced and financed by Amazon Studios. When their logo appeared during the first screening of "Wonderstruck" at the Grand Théâtre Lumière in the Palais des Festivals, stifled grunts and groans could be heard coming from the audience.
Thus, it was not surprising when at the press conference directly following the screening a journalist asked Haynes for his thoughts on selecting movies from streaming services to appear at the Festival. "I've only heard a little bit about it on my travels here," said Haynes deflecting the focus away from Netflix and more toward the company behind his own film. "But this doesn't seem to include Amazon in the discussion."
"The film division at Amazon is made up of true cineastes who love movies and really want to try and provide opportunity for independent film visions to find their footing and to find expression in a vastly shifting market and culture around movie viewing practices," Haynes stated. "They love cinema. This was always about that experience of seeing something on the big screen and I think that's something Amazon is committed to as we are."
Unlike Netflix, which releases its films in theatres day-and-date with their availability for online streaming, Amazon has chosen to distribute its movies through the more traditional model of adhering to exclusive theatrical windows for cinemas. Indeed, "Wonderstruck" will be released by Roadside Attractions in North American cinemas on October 20th of this year and only become available on the Amazom Prime streaming service after the film is no longer playing in theatres.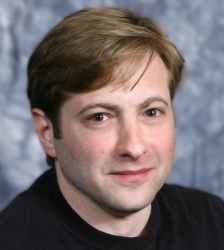 Latest posts by J. Sperling Reich
(see all)