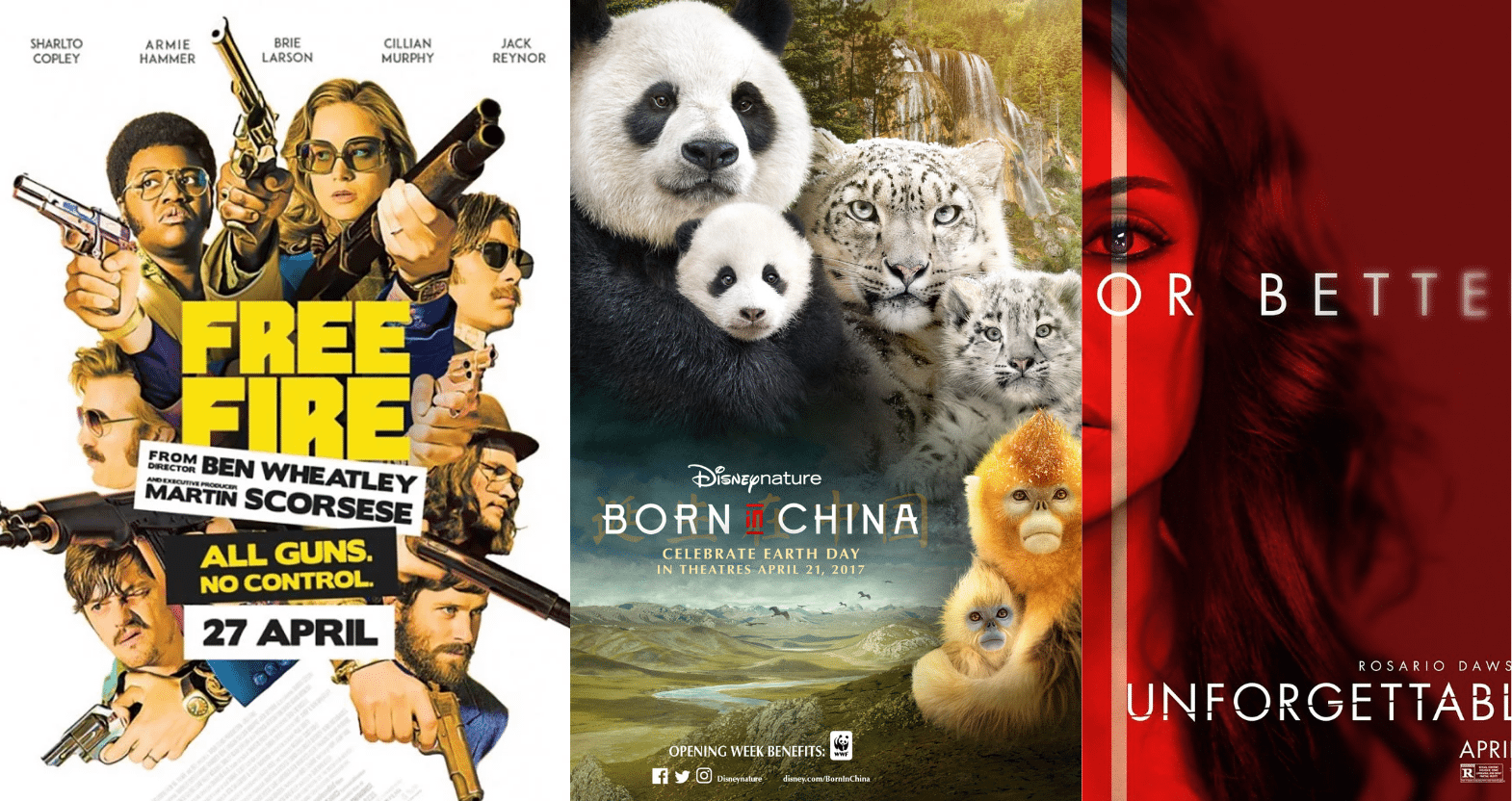 The Fate of the Furious was clearly to make box office history – though only abroad, as the F8 sequel fell short of the last high octane outing in North America, taking a drop over USD $100 million (USD $100.2 million to be precise), compared to USD $147.2 million for "Furious 7" and thus falling short of our (and everyone else's) predictions. But Universal broke global speed records to net $532.5 million internationally, including USD $190 million in China, where it is set to overtake "Furious 7" as the biggest Hollywood hit of all time by next weekend already. So Universal execs are laughing all the way to the renminbi bank.
F8 demonstrates the diminishing importance of North America compared to the international market more clearly than any previous film ("Warcraft" was a very special case), though interesting to see how few concessions it made to the audiences in China in terms of plot and casting and still succeeded. More importantly, did Charlize Thorn get cast because someone thought that seeing Furiosa in Furious 8 would be fun and what are the odds of Vin Diesel getting cast in the next Mad Max instalment?
Avoiding becoming roadkill, Fox's "Gifted" climbed 572% in wider release to take USD $3 million on over 1,000 screens, while "Colossal" and "Their Finest" rolled out to double digit screens. But unhappiness in Smurf village and Culver City as the Sony release fell more than 50%. Only "Get Out" managed a minor decline (-28.1%), while those eating dust furiously ranged from Disney's "Beauty and the Beast" (-42.4%) to Paramount's "Ghost in the Shell" (-67.2%), but probably the biggest write-off being "Life", falling -74.3% after taking less than USD $29 million for Sony Pictures, which continues to be stuck in the 2017 box office slow lane.
And with that, on to the challengers revving up their engines this coming weekend.
"Born in China" (Disney) – Shamelessly targeting the world's second largest cinema market, this documentary from Disney Nature (the oft forgotten stablemate of Pixar, Marvel, Lucasfilm and Disney Animation and Live Action) follows a year in the life of three animal families in the Middle Kingdom: a panda, a monkey and a snow tiger. Disney nature has had some successes in the cinema in past years, but nobody expects this to be a "Kung Fu Panda".
The Verdict –  This is one clearly targeted at one very specific country, but – cut to adorable panda baby bear rolling over and go 'aaaaahh..' – will also hold appeal for parents not wanting to turn their tots into petrolheads at the multiplex. A respectable USD $7 million.
"Free Fire" (A24) – Deliriously free of plot and substituting what it lacks in characterisation with blazing guns and cracking one liners, this could be a surprise hit if anyone can recognise the top notch cast (led by Brie Larsen) in their terrible 1970s outfit and haircuts.
The Verdict – With an overlapping audience and F8 still sucking the box office oxygen into its overpimped engine, this is unlikely to work as counter-programming and could sadly get lost in the multiplex traffic. A hoped-for USD $9 million
"The Promise" (Open Road Films) – independently produced at an alleged cost of USD $100 million (yes, really), this story of love in the time of the Armenian genocide is unlikely to do much business or entice audiences with the promise that profits will go to charity. Nor will it be helped by Turkish government-sponsored trolls supposedly submitted thousands of negative fraudulent ratings.
The Verdict: The last Armenian genocide themed film "The Cut" took USD $28,000 in its lifetimes, despite being an excellent film with great reviews. "The Promise" could earn 100 times that and still count for little. Sadly. USD $4 million.
"Phoenix Forgotten" (Cinelou Films) – Sci-fi horror film about three kids who went missing 20 years ago (you guessed it) Phoenix, Arizona, this found footage films tries to mix up "Blair Witch Project" with "Cloverfield".
The Verdict: Horror films have done well this year, but even with Ridley Scott on board as exec producer, this is unlikely to do Blumhouse business. A not-terribly-scary USD $5 million.
"Unforgettable" (Warner Bros) – Bringing the largely forgotten female psycho revenge thriller (think "The Hand That Rocks The Cradle" and "Single White Female") back from the dead, this thriller also tries to apply the defibrillators to Katherine Heigl's career, while Rosario Dawson is still left looking for a role that matches her ample talents.
The Verdict: To paraphrase the film's trailer, "When love ends, box office indifference begins." USD $5 million.
Also releasing this week – "7 Witches" is sadly not a sequel to 2015's excellent indie "The VVitch" but a Japanese anime; "Citizen Jane" is not a sequel to Kane but a documentary about urban planning; while "The Happiest Day in the Life of Olli Maki" is probably not the day when distributor and streaming platform Mubi counts the box office receipts from this true life drama about a Finnish boxer who was big in the 1960s. What, you mean you've never heard of him?

Latest posts by Patrick von Sychowski
(see all)