China BO slumps further, Alibaba losses, Wanda re-brand and profits, 362 cinema punished for fraud, Hollywood's small China earnings, private cinemas to the rescue, cinema fragmentation and consolidation, Hengdian IPO, children cinema height and Jiang Tian's acting isn't appreciated.
No respite for China's box office malaise as March and Q1 as a whole proved dismal, with BO for the month CNY 3.37 billion (USD $488 million) according to Ent Group, which is 9% less than March last year and -1.7% for Q1 as a whole. Admissions are also down from 109 million to 101 million. Removing the booking fees that are now included in BO count makes the period even weaker. Hollywood films did better than local titles. Giving the keynote speech at CinemaCon's International Day, Wanda Cinemas' President John Zeng nevertheless predicted that BO will grow in China by 15%-20% this year. But he acknowledged that better content was needed. Quingming (Tombsweeping Holiday) did not improve BO either in early April, down 3.5% year-on-year. Variety – 3 April 2017
Operating losses at Alibaba Pictures hit CNY 979 million (USD $141 million) for FY 2016. The near-billion yuan losses exceeded revenue of CNY 904 million (USD $131 million) as marketing expenses piled up. Alibaba has been particularly aggressive in pushing its Tao Piao Piao smartphone platform, that now connects over 6,000 cinemas. It is the only major platform that still massively subsidizes cinema tickets. Alibaba also bought ticketing platform Damai on undisclosed terms. The news of the losses had little impact on the company's share price as anticipated losses were flagged in advance. With major Chinese film and media companies suffering lower revenue and profits in 2016, Wanda was an exception with 7.5% increase in profits.  Variety – 30 March 2017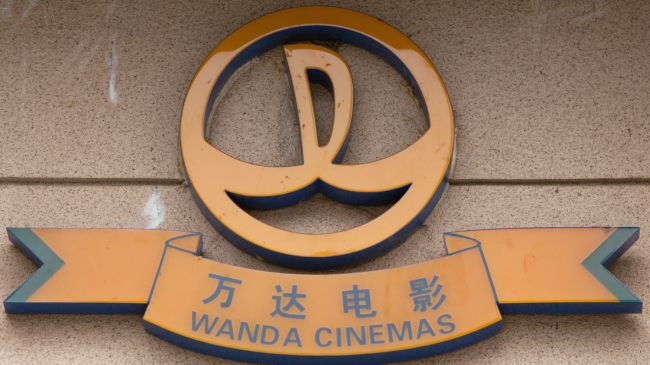 Wanda Cinema Line is changing name to Wanda Film Holding, reflecting a business that now encompasses not just cinemas but also film production, online ventures and more. On the cinema front the company will spend CNY 2 billion (USD $290 million) to opening 80 new cinemas in 2017. Wanda currently accounts for 14.5% of China's box office. Even though Wanda reported profits of CNY 11.2 billion (USD $1.62 billion) it was outdone by video streaming platform iQiyi, which make CNY 11.3 billion (USD $1.63 billion) in 2016. THR – 2 April 2017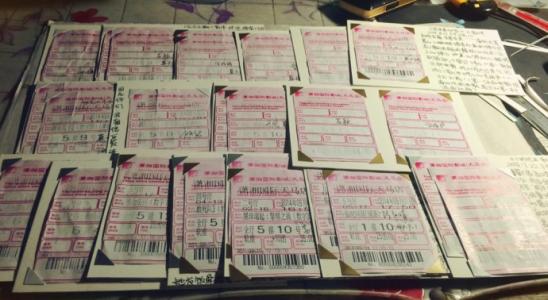 No less than 326 cinemas were punished for box office fraud under the new Film Promotion Law that came into force this past March. "Punishments range from the forced closure of theaters for three months and fines of $145,000 (RMB 1 million) for the 63 biggest cases, to fines of $24,000 (RMB200,000.) The 90 theaters caught out in frauds of less than $12,000 (RMB100,000) were given written warnings." With BO flatlining but the number of screens growing (3,179 new screens in Q1 2017), average takings for the majority of cinemas is going down, even as costs remain fixed or rise. This effectively 'forces' smaller and less successful cinemas into shady practices. Variety – 22 March 2017
It is easy to overstate the importance of China's contribution to Hollywood's bottom line as a far smaller percentage of takings end up being paid. China Film Insider has telling statistics and an excellent interactive graph (click through as the above static one does not do it justice) that show how much each studio made from China last year. Disney made the most, with USD $235 from China and Sony the least with USD $12 million. CFI – 5 March 2017
Interestingly the issue of windows is also being discussed in China, but instead of shrinking the theatre-to-home windows the suggestion is to create a second theatrical window – for private theatres. Sometimes known as 'Karaoke Cinemas' for their ability to play film and other content from a  jukebox selection for small groups, small private theatres that are mushrooming even as regular cinema boxoffice declines could extend films' lifecycle."On-demand theater will become the most promising in China's film industry, one of the business that ushers in the best development era." says Zhao Jian co-founder and president of the Xun digital entertainment platform. Ent Group – 27 March 2017
There are 47 domestic Chinese cinema chains according to the latest statistics of China Film Publishing and Screening Association (not counting foreign owned ones like CGV) and this is seen as too much fragmentation. There is thus likely to be further consolidation, particularly as smaller operators are hurt more than majors like Wanda and Dadi by the box office collapse. China Film Group recently established a CNY 1 billion (USD $145 million) fund for cinema acquisitions. Screen building momentum is still high, though most of these projects have been in the pipeline since the quarters when growth was still double digit. In the future we are likely to see just a dozen large Chinese circuits, though getting there won't necessarily be pretty. WeiXin – 22 March 2017
Hengdian Film and Television, which operates 243 cinemas (screens?) is looking to do an IPO to raise funds for cinema expansion. The financial papers strike a note of caution. CE.cn – 1 April 2017
Children tend to go free to cinemas in China – not based on age but height. The standard is typically any child under 1.30 meters (4.2 feet ) goes free of charge, but some cinemas have the cut-off point at 1.2m, 1.1m or even 0.8m. Parents who bring children to 3D screening still have to pay extra for their offsprings' 3D glasses. Confession reigns in the absence of standardisation. ZJ News – 2 April 2017
Finally
Token appearances of Hollywood actors and actresses may have reached a nadir with Ms Jiang Tian's forgettable role in "Kong: Skull Island". Domestic commentators have been merciless in mocking her.
Jing Tian has won Worst Actress three times (one nomination); no matter how the plot changes, her facial expression remains the same—facing all the hardship and obstacles with a smile.
Xi'er, Xi'er, are you okay? Never thought a "soy sauce-buying" [trivial] role could be such an eyesore.
Change the title to 100 Ways to Die on the Skull Island would be more fitting. Despite all that, the writer still kept "Big Tian Tian." I had never seen Jing Tian's work before and now I have acquired a deep understanding of what an embarrassing performance really is. In the middle of fire, smoke, planes and bones flying around, Big Tian Tian holds a machine gun; she runs around freely in the team, never opened fire once, her face is full of supreme confidence saying "I won't die no matter what!"
Not that she was given much to work with. But her turn in "The Great Wall" wasn't much better. The World of Chinese – 30 April 2017

Latest posts by Patrick von Sychowski
(see all)