Cinemas planned for Saudi Arabia, CGV grows & grows in Vietnam, more UK cinema ticket price cuts, Cineplex production thoughts, India 5% GST plea, dying Swiss single screens, KNCC profits fall, 50 Shades cucumber finds, Bondi cinema evacuation, Vue comfy seats in Newcastle and for UCI in Brazil, Val Morgan's CineTam, don't stand for Indian anthem mid-film SC says, Indian kidnapping, Pocono cinema break-in, dementia-friendly screening, ultra slow-mo popcorn.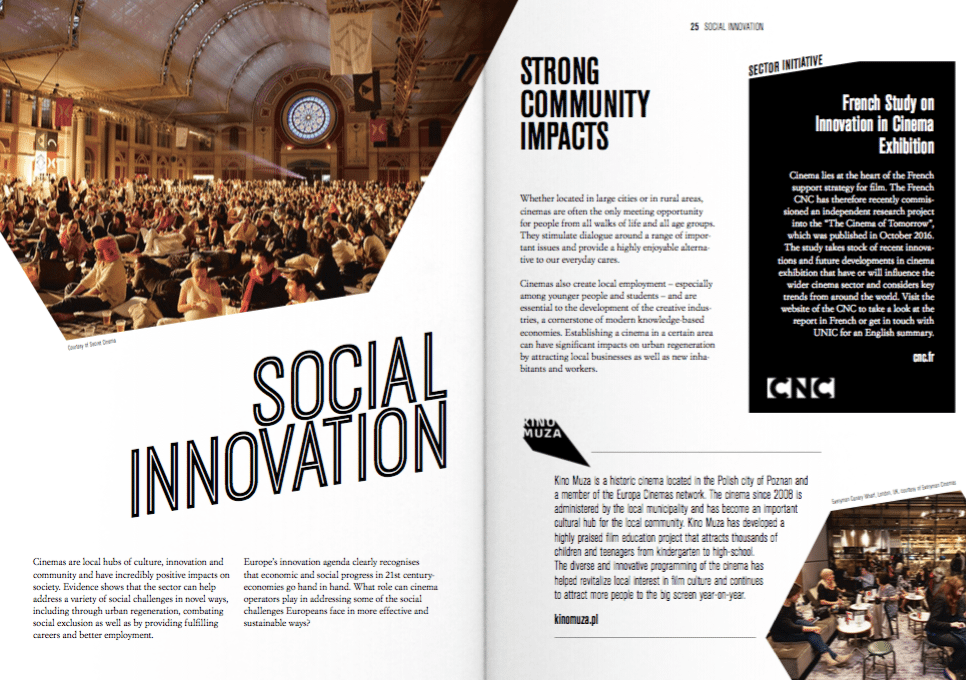 Saudi Arabia – The largest operator in Saudi Arabia has revealed that malls under development have dedicated spaces for future cinemas. Arabian Centres has 10 male under development with space allocated for cinemas. The debate about cinemas has been going on in the Islamic Kingdom for a long time, but the recent Vision 2030 to decrease the Kingdom's dependancy on oil revenue could see future licences that will allow cinemas, though under strict conditions. Arabian Centres already operates 19 malls and may want to operate the cinemas itself, but may need a regional partner like Vox, Novo or KNCC, all keen to enter the potential market. Arabian Business – 13 February 2017
Vietnam – The South Koreans are driving the cinema boom in Vietnam, with CJ CGV having more than half of the market share. It currently has 38 cinemas and 247 screens, which helped it triple its net profits in 2016 to VND 93.4 trillion (USD $4 million). This has been helped by CGV's exclusive distribution rights for Hollywood studios Universal, Paramount, Disney and Warner Bros, as well as local Vietnamese production. VN Express – 13 February 2017
UK – Reel Cinema in Hull have cut its ticket prices to just GBP £4 (USD $4.96) for all shows and age group ahead of refurbishments later this year. 3D films will be GBP £5 (USD $6.20). Vue recently reduced its price to GBP £4.99 (USD $6.19) while nearby Odeon charges GBP £4.25 (USD $5.27), while Cineworld in Kingwood charges GBP £10.50 (USD $13), though discounts are available. Hull Daily Mail – 8 February 2017
Canada – Is Cineplex moving into movie production? "Owning intellectual property looks like a good business to get into," Michael Kennedy, the executive VP of Cineplex is quoted as saying. As movies are becoming event-oriented, middle movies are being squeezed out onto streaming platforms like Netflix and Amazon. nothing confirmed yet but an honest insight into Cineplex's thinking and market it finds itself in. National Post – 9 February 2017
India – With state-level 'entertainment taxes' set to be replaced in India with a national goods and service tax (GST) for cinemas, the Film and Television Producers Guild of India is lobbying for  5% rate. It argues that the current weighted average rate of 7% is too high. Live Mint – 13 February 2017
Switzerland – The head of the Swiss Film and Cinema trade body says that the days of single screen cinemas are numbered in cities like Bern due to rising rent. Rene Gerber says that Luzern, Basel, Geneva and Lausanne has already seen most of its single screens closed as Pathe and Kitag builds bigger multiplexes outside the city centres. Small city centre multiplexes like Pathé Küchlin with three to five screens are, however, doing well. Der Bund (DE) – 14 February 2017
Kuwait – Profits declined at the Kuwait National Cinema Company with KWD 9.3 million (USD 30.42 million) this year compared to KWD 9.8 million (USD $32 million) last year. Operating revenue was KWD 18.6 million (USD $60.84 million) versus KWD 19.9 million (USD $65.1 million) the previous year. Reuters – 14 February 2017
Health & Safety
That awkward moment when you find a cucumber in the cinema after a Fifty Shades session…? pic.twitter.com/FafcJX5gFB

— Hayden Orpheum (@haydenorpheum) February 13, 2017
Australia – In what may just be a clever publicity stunt, a cinema usher claims mohave found a cucumber after a screening of "Fifty Shades Darker". Fredrikstad Kino in Norway claims to have gone one better, quite literally, by finding two cucumbers. A vegetable epidemic? Metro – 15 February 2017
Australia – Events Cinemas in Westfield Bondi Junction was evacuated on Tuesday evening – Valentine's Day – making for a lot of unhappy cinema dates. The fire alarm at 7:15pm turned out to be a false alarm. Let's just be a glad it wasn't a real cinema, or we would be writing about the Valentine's Day Cinema Fire Tragedy. Daily Mail – 14 February 2017
Seating
UK – It is not just Vue's flagship cinema in London Leicester Square that is getting a comfy seat upgrade. Recliners are also coming to Vue's Newcastle multiplex. Cineworld opened in The Hive just a year ago and plans to introduce an Imax, so Vue needs to up its game. There will also be alcohol served, but only if you have a cinema ticket. The Sentinel – 14 February 2017
Brazil – UCI has completed the installation of new seats in its complexes in São Paulo ( UCI Jardim Sul , Anália Franco and Santana Parque Shopping). The SuperSeats seats are wider, have reclining ability, individual arms, and also love seat that are installed in the center of the auditoriums. Exhibidor (PT) – 7 February 2017
Advertising
Australia – Val Morgan has introduced a new audience measurement tool called CineTam Plus for for advertisers and media agencies.
It will add depth to existing audience measurement and data capabilities with the inclusion of cinema audience's 'movie going' and media habits as well as insights into category and entertainment preferences. It will also capture sentiment and trends in behaviour.
Cinema advertising is together with out-of-home (OOH) holding its own against internet adverts that are hitting broadcasters harder. Stop Press – 14 February 2017
Law & Order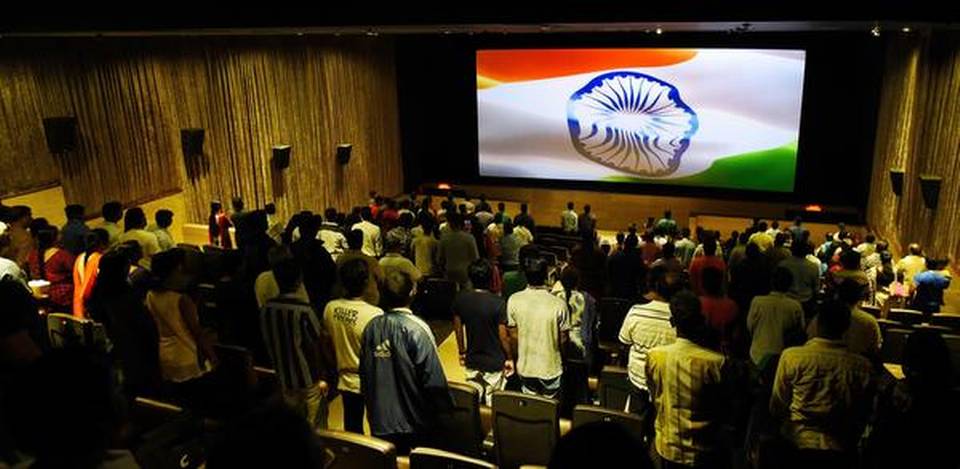 India – Cinema patrons do NOT need to stand in the cinema auditorium when the Indian national anthem is played as part of the feature film, the country's Supreme Court has clarified. The clarification comes after a man was assaulted for not standing when the anthem was played in the movie "Dangal". People in wheelchair also don't need to stand, the Supreme Country previously clarified, whether the anthem is played in the intro or during the film. The Hindu – 14 February 2017
India – An unidentified gang has kidnapped a cinema owner and financier in Oddanchatram in the south Indian state of Tamil Nadu. Mr Arunachalam (62) was taken by a five-member gang. No ransom demand has been issued. The police are investigating. The Hindu – 15 February 2017
USA (PA) – A break-in at the Pocono Cinema and Cultural Center in East Stroudsburg. Less than USD $50 was taken but over USD $1,500 worth of damage was done to the smashed door, POS cash system and even donations box in the non-profit cinema. Money was being raised for additional renovation needed. Pocono Record – 14 February 2017
Access
UK – First there were mother-and-baby screenings, then there were autistic friendly screenings and now we have dementia friendly screenings. Abbeygate Cinema, in Bury St Edmund is running the scheme for people with dementia as well as their carers (who go free) in partnership with Gatehouse Dementia Hub and Dementia Action Alliance. No jokes about forgetting the plot in the intermission, please. Bury Free Press – 14 February 2017
Finally
USA – Popcorn, as you've never seen it before: at 30,000 frames per second ultra slow motion. It is pure poetry in motion. Watch it full screen with sound turned up. Christopher Nolan couldn't make it look more epic. Motherboard – 14 January 2017

Latest posts by Patrick von Sychowski
(see all)