CGV Blitz is now CGV Cinemas, Curzon wins BAFTA, VIP screens in UAE, 50+ screen in Qatar next six months, Mizrahi talks Ymagis at Oddo, Russian BO up in 2016, Art House Convergence underway & Ira Deutchman wins award, Miraj to expand in India, man falls form Cinema De Lux roof, PVR heart attack death during "Dangal", hatchet man arrested in Glasgow, KY cinema and why bad films release in January.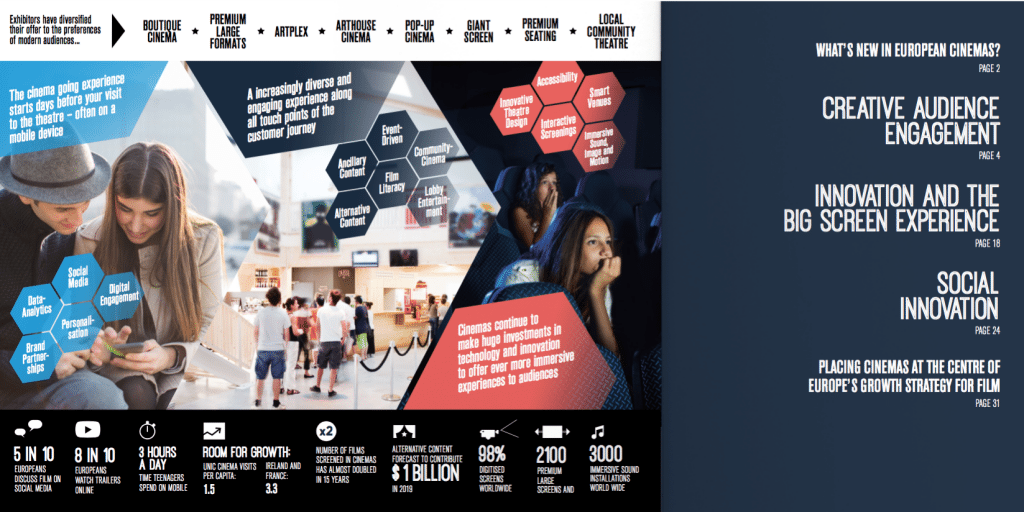 Indonesia – CGV Blitz is being rebranded CGV Cinemas by its parent company Graha Layar Prima (BLTZ) this month (January). The move reflects the growing stake Korean cinema major CGV holds in the Indonesian operation, which has 27 multiplexes with 185 screens currently. The aim is to grow to 40 cinemas with 270 screens. Attendance has grown from 6.76 million in 2014, 7 million in 2015 to 10 million in 2016. Indonesia is significantly under-screened and seen as having major potential for growth. The Jakarta Post – 17 January 2017
UK – Arthouse operator Curzon Cinemas is getting a BAFTA award for outstanding contributions to cinema. In addition to its 15 cinemas across the UK it also distributed films under the Curzon Artificial Eye banner and runs the Curzon Home Cinema SVoD service. A well deserved award for a pioneering cinema chain and good to see BAFTA remembering that good films don't just require good creatives but also good cinemas. Screen Daily – 17 January 2017
U.A.E. – The National looks at the VIP cinema scene in the UAE, talking to both Novo and Vox about the rise of luxury screen experiences since Vox first launched Gold Cinema in 2007.
Cinema chains in this region had one big advantage over those in most other countries introducing premium services – while in much of the world existing cinemas had be ripped apart and remodelled to create VIP experiences, here they could often be included from the start in new cinemas being built. This also avoided the problem of convincing theatre owners to lose seats to make space for a premium service.
Reel and Cine Royal also offer VIP cinema experiences in the UAE. Ultimately though it is being driven by customer demand Novo's Debbie Stanford Kristiansen observes. The National – 15 January 2017
Qatar – Perhaps no surprise that Qatar will see 50 new cinema screens open in the next six months. There are already 100 cinema auditoriums, but attendance has grown 35% in the last three years, so there is further scope for growth. Qatar Cinema and Film Distribution Company (QCFDC) is planning two new cinemas at Qatar National Convention Centre (QNCC) and one at Student Centre at Education City. By the end of 2018 there will be one cinema seat in Qatar for every 100-150 inhabitant. Zawya – 17 January 2017
France – Ymagic CEO Jean Mizrahi is interviewed at the Oddo Forum in Lyon where he talked about the impact of Ymagis' acquisitions over the last year and plans for the future. He emphasises that from a global perspective cinema is doing very well, but that it is also in good shape in France post-digitisation. La Bourse et la Vie – 10 January 2017
Russia – Despite continued economic upheaval Russia's box office grew a healthy 9.5% in 2016 to reach 49 billion rubles (USD $727 million). Local films had a 17.8% market share, which is less than the 20% quota the government would like to see cinemas playing Russian films at. Top overall film was Disney's "Zootopia", while disaster film "Flight Crew" was the highest local earner. Variety – 16 January 2017
USA (UT) – The week before the Sundance Film Festival is when the Art House Convergence takes place in Utah. Think of it as CinemaCon for cinemas that show films with subtitles. This year 620 delegates are expected between 16-19 January for its 10th annual gathering."Our current data, for 2015, shows that art-house patrons go to the movies on average 31.5 times a year — and those visits are split pretty evenly between arthouses and multiplexes," says founding director Russ Collins. Industry veteran Ira Deutchman was given the inaugural Spotlight Lifetime Achievement Award for his contributions to indie cinema. Variety – 18 January 2017
India – Rajestan-based Miraj group plans to invest INR 100 crore (USD $14.7 million) in its multiplex business, having said to invest this much already since its first property in October 2012. The company now has 24 cinemas with 66 screens, with 35 further underway. The plan is to have 120 screens by the end of FY 2018 and 150 a year later. Miraj Group is the fifth biggest cinema operator in India after PVR, Inox, Cinepolis and Carnival. Economic Times – 18 January 2017
Health & Safety

USA (MA) – A man has died after falling form the roof of Blackstone Valley 14: Cinema De Lux in Millbury. The man was a contractor handling a large aluminium heat exchanger on the roof alone when the incident took place. The Millbury Sutton Chronicle – 18 January 2017
India – A man has died of a heart attack while watching the Bollywood hit "Dangal". Thirty seven-year old Abhay Kumar Singh had taken his wife and two children to watch the film at a PVR cinema in Motera on 14 January. During the intermission his wii discovered that Singh was unconscious. Staff contacted emergency services but he pronounced dead at the local hospital. Nyoooz – 17 January 2017
Law & Order
USA (KY) – A man has been arrested for carrying a home-made hatchet into a cinema while drunk. A security guard told the man he was not permitted to bring a backpack into the cinema and when she searched it she found the hatchet. Thirty one-year old Joshua Cogar was arrested and charged with carrying a concealed deadly weapon and public intoxication. BG Daily News – 17 January 2017
Finally
USA – Ever wondered why so many bad films get released in North America in January? Business Insider knows:
Rotten Tomatoes editor-in-chief Matt Atchity points out that it's a combination of things. Bad weather and folks tightening the belt financially after spending a lot during the holidays are a couple reasons audiences steer clear of the multiplex. However, Atchity points out that the studios also have other priorities this time of year.

"The awards contenders hit wide release this month," he told Business Insider, "so I think the studios release their weaker films to stay out of the way of their awards contenders hitting national platforms."
Oscar contenders "La La Land" and "Hidden Figures" are only contending with competition from the likes of "Monster Trucks", "Live By Night" and "Resident Evil: Final Chapter". Business Insider – 18 January 2017

Latest posts by Patrick von Sychowski
(see all)