As Sony's "The Magnificent Seven" remake shot to the top of the North American box office this weekend some of those moviegoers contributing to the film's USD $35 million domestic bounty (USD $54.2 million worldwide) may have purchased their tickets through Facebook, the popular social media platform. The same goes for "Storks" which delivered USD $21.8 million in North America and USD $40.1 million globally.
In what is being billed as a first, Fandango has teamed up with Facebook to roll out an integrated ticketing service in North America that allows moviegoers to purchase tickets directly through the social media site. Historically, those wishing to purchase movie tickets were redirected to Fandango's own website, forcing them to leave Facebook. Users will be directed to Fandango ticketing through both ads and from a movie's Facebook page.
Not every user will be able to experience the new ticketing service initially, as Fandango and Facebook are implementing it through limited tests; just three releases and in limited markets. Besides "The Magnificent Seven" and Warner Bros. "Storks" the Universal Pictures stand-up comedy concert film "Kevin Hart: What Now?" will be on offer. Neither Fandango nor Facebook is saying which geographic markets have been tapped for the trial run, however the service is likely to expand in the near future to all major markets that Fandango serves. Presently the Comcast owned company, which grew a whopping 81% last year, sells tickets for over 27,000 screens throughout the United States, making it the regions largest web ticketing outfit.
Of course, calling Fandango a "web ticketing" or "online ticketing" company is really a bit of a misnomer since these days Fandango sells nearly 70% of its tickets through mobile devices. Selling tickets through Facebook is simply adding to the number of channels through which Fandango can acquire customers and simply bringing the product to those customers by negating the need to visit Fandango directly.
This is a concept that has not escaped Paul Yanover, the President of Fandango. "Not only is this a huge convenience for the millions of movie fans who are discovering and sharing their love of movies on Facebook, it is also a big win for studios and exhibitors, who are looking to activate moviegoers' interests into ticket purchases."
On paper, Facebook would seem to be a natural sales channel for Fandango, since 680 million users are "following" or have "liked" the official Facebook page of theatrical movie releases on the social network. As Yanover implied, studios rely heavily on social media to help market their releases and that often includes heavy promotion on Facebook.
Though there have previously been small initiatives by studios and exhibitors to sell tickets through Facebook, little ever came of these experiments and they eventually faded away. This is the first major push by a third-party ticket service to sell tickets directly through Facebook in North America. For Facebook itself, it's a no-lose situation since, even if they don't get a cut of each ticket sale, they are keeping users on their platform longer, without sending them away to conduct a commercial transaction.
What will be interesting to keep an eye on is whether selling tickets via Facebook leads to an incremental increase in moviegoing attendance. Will the social aspect and peer influence inherent in a social media site spur users to invite larger groups of friends to the movies for which they are buying tickets? In other words, will there be a true social network effect on the sale of movie tickets through such channels? We will likely never know the metrics and figures generated by this initial test, however its success can be gauged by the speed with whichFandango and Facebook make the service broadly available.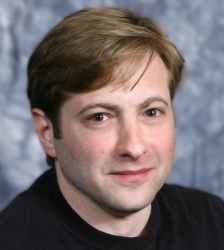 Latest posts by J. Sperling Reich
(see all)