[youtube width="480″ height="385″]http://www.youtube.com/watch?v=DuzyzLTFFxM[/youtube]
While tech industry pundits and media outlets have spent the past several weeks throwing stones at Facebook over its privacy policy, Walt Disney Studios may have figured out a way to exploit the popular social networking website to sell movie tickets to their films.
As the New York Times reported yesterday, on May 26th Disney launched Disney Tickets Together, a Facebook application that allows users to purchase tickets for "Toy Story 3". Without ever having to leave the Facebook site, moviegoers can see which of their friends have purchased tickets to the film or invite their friends along when purchasing tickets.
The friends a user selects to join them at "Toy Story 3" will receive a message inviting them to purchase tickets for the same showing. In the same way the link to a popular YouTube video will make its way around the Internet via millions of emails, Disney has turned the purchasing of movie tickets into a viral activity. Disney told the Times the application has proven quite popular with groups as large as 80 purchasing tickets for "Toy Story 3's" June 18th opening. Facebook will not be collecting a percentage of sales.
Disney spent several months developing Disney Tickets Together before its launch at the end of May. Like any other Facebook application (or app, as they are often referred to), a user is directed to the apps main page where the current city setting in their profile helps target theatres scheduled to play "Toy Story 3". Hovering over a showtime at any specific theatre launches a tiny pop-up with relevant information, such as whether the theatre has Dolby 3D, RealD 3D or stadium seating.
Rather than sell tickets directly, it appears Disney Tickets Together will work through existing online web retailers including Fandango. Roughly 20% of movie's tickets are purchased online for any given wide-release title. No word on whether the app has been set up for territories outside North America. According to Dan Rose, Facebook's vice president of partnerships and platform marketing:
"What Disney is doing moves beyond just creating awareness to using the platform to acquire customers directly. This is the first time that a movie studio has tried this, which we think makes a lot of sense because moviegoing is one of those activities that is inherently social."
Though the presence of Facebook's chief operating officer, Sheryl Sandberg, on Disney's board might be credited for the endeavor, more likely it is the site's nearly 500 million registered users from all over the world that attracted the studio. With this past weekend's movie attendance down 22% over last year's Memorial Day weekend, studios should be using every sales tool available to sell more tickets.
What do you think of Disney's Facebook effort? Would you purchase tickets to a film through Facebook? If so, would you invite your friends? If someone invited you to a movie using this type of application, would you consider tagging along? Let us know your thoughts in the comments section.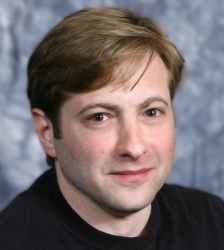 Latest posts by J. Sperling Reich
(see all)