Jim Patterson RIP, CGV increases Blitz stake, Carnival buys Bombay Talkies, Spain BO up, German BO down, UK's cheapest cinema tickets, Beth Figge joins QSC, SF Norway's Supersalen PLF, German CineApp, popcorn by weight in India, smuggling watermelons into cinema, popcorn fire in Sydney, sex assault in Vue, Germany 'self defence' gun in cinema, French outdoor cinema cancelled over security, Wildwood grows, first new cinema in Congo in 25 years and stop-motion Lego marriage proposal in cinema.
---

Pokemons on Celluloid Junkie's FACEBOOK page? No, just ALL THE LATEST NEWS.
---
Thailand – We are sad to note the death of industry veteran Jim Patterson, who has passed away after a year-long battle with cancer. Jim did amazing work for Major Cineplex in building Thailand's leading operator into a regional powerhouse, as well as with cinemas elsewhere. Our condolences to his family and colleagues. CanCham Thailand – 17 August 2016
Indonesia – Korea's CJ CGV is increasing its stake in Indonesia's Blitzmegaplex Cinemas. CJ CGV has set aside KRW 28.8 billion (USD $25 million) to buy 50.6 million shares in Blitz's parent company Ghaha Layar Prima. That is over half of Graha Layar Prima's 99.3 million new Class-C shares, or 22.7 percent of the company's enlarged capital. The move came after Indonesia relaxed foreign ownership rules for cinemas, with overseas companies now allowed to hold 100% of local exhibitors. The moves aims to speed up screen growth. Jakarta Post – 18 August 2016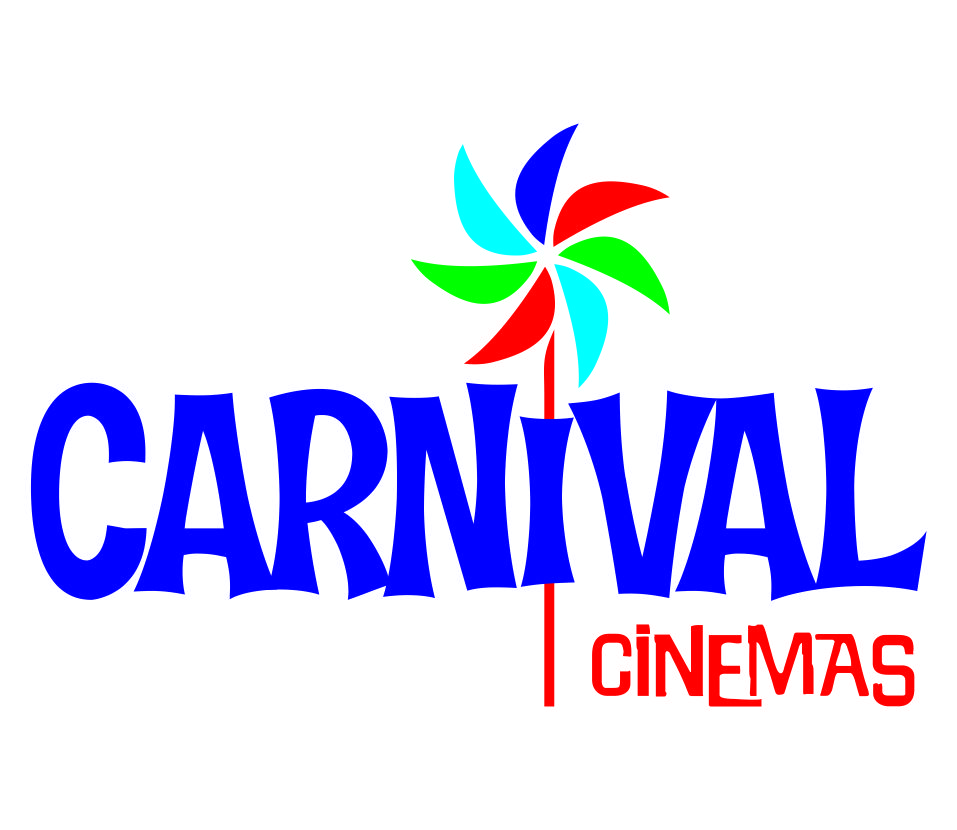 Singapore – India's Carnival Cinemas is expanding abroad with the acquisition of Bombay Talkies cinema in Singapore. Bombay Talkies is half of the re-furbished cinema in the Golden Mile Tower, whose balcony section had previously been turned into The Projector, Singapore's first art-house cinema. Carnival has also appointed Pramod Arora as independent director. DNA India – 22 August 2016
Spain – The number of cinemas screen in Spain fell to 3,588 last year, down by 112, though audience numbers are up 9.2% according to data released by Institute of Cinematography and Audiovisual Arts (ICAA). There were 96.1 million visitors, marking two consecutive years of growth, with €575.2 million dox office. But worryingly the number of cinemas has been falling for ten years straight since 2005 when there were 4,401 screens. Beh (ES) – 20 August 2016
Germany – The half-year 2016 numbers are not good for Germany, which was down 9.3 million compared to the same period last year, to just 57.5 million tickets sold. Box office went down by €62 million to €482.7 million. Filmförderungsanstalt (FFA)  puts a silver lining on the cloud by pointing out that this is still the third-best half-year figure ever. Filmstarts (DE) – 20 August 2016
UK – Den of Geeks looks at where the cheapest cinema tickets are to be found in the UK, somewhat strangely divided into those 'South of London'  and 'North of London', which is all the way to Scotland [thanks GS for pointing this out.]. Not surprisingly the small independents are often the cheapest:
There are some bargains in this next section which will make you scoff at the big chains' idea of a fair price. The MovieStarr cinema in Canvey Island is another place offering £2.50 tickets (for most of the week), for example.

If there's a takeaway from this part of the article, it's that the idea of indie cinemas being expensive places to visit is complete tosh. You could save a pretty penny – particularly in London, where the Peckham Multiplex and the Stepney Green Genesis are both cheaper than the big chains' captial city prices – if you live near enough to one of these standalone cinemas to give them your patronage…
But then you could argue that for real cinema fans, the 'Unlimited' cards offered by the likes of Cineworld and Odeon offer the best deal. Den of Geeks – 18 August 2016
People
USA – Beth Figge is joining QSC Cinema team. She previously worked for Dolby Labs, Doremi, Moving Image Technologies, Sony Cinema Products and JBL Professional. She is also a member of the board of ICTA. FJI – 19 August 2016
Imax/PLF
Norway – Kinomagasinet reports that SF is planning to introduce its 'Supersalen' ('Superauditorium') PLF concept in all of its cinemas in the Oslo region. The auditoriums combine 4K projection, Dolby Atmos audio, large screen, comfortable seats and new lighting. First launched in Kino Sandvika, the concept will next be introduced in SF Kino Lillestrøm and SF Kino Ski. SF also has Norway's first Imax in Oslo, meaning it is operating a twin-track PLF strategy, same as in Finland. Kinomagasinet (NO) – 20 August 2016
Technology
German – A Berlin start-up tried to do away with paper tickets with the CineApp platform two years ago, but found itself in tough competition with Kinohelden, Cinepass and MobyTick, though no one of them has become the Uber of cinema ticketing. Now CineApp claims to have cracked the problem of porting cinema ticket site with its revised platform and claims initial success and traction. Grunder Szene (DE) – 18 August 2016
Concessions / F&B
India – Cinemas in Kochi have been raided and fined for selling popcorn by the size of the cup, rather than by weight. R Rammohan, deputy collector, central zone, legal metrology department (sic) is quoted as saying:
As per the Legal Metrology Act 2009, all products should be sold in standard units as prescribed by law. Beverages and drinking water should be sold in volume and eatables by weight. This will enable the customers to compare the prices of these products with those sold in other shops. Since they billed the customers based on the size of the containers, they won't be able to know how much they have bought. In this scenario, it is difficult to make claims by the customers against the retailers.
And there continues to be outrage that a bottle of water costs more in the cinema than in a shop. However, cinemas have gotten around that by printing a new MRP (maximum retail price) on its bottles. Times of India – 20 August 2016
@bretmanrock we had too ??? pic.twitter.com/F5CwYRrwGC

— Priscilla (@yungpripri) August 17, 2016
USA – This has to be one of the most original cases of food smuggling yet undertaken in a cinema, pretending you are pregnant so you can smuggle watermelons in to a screening. I'm sure that watermelon sales at the concessions bar at the Galaxy movie theater in Riverbank, California. suffered as a result, so perhaps not a victimless crime, but we applaud these women nevertheless. Buzzed – 19 August 2016
Health & Safety
Australia – An "intense and fierce" fire that broke out in a popcorn machine forced the evacuation of 300 people at Parramatta Event Cinemas in western Sydney. The cinema quickly filled with smoke but the sprinklers worked and kept the fire under control until firefighters arrived and put it out in an hour. ABC Online – 17 August 2016
Law & Order
UK – A 78-year old man has been charged with sexually assaulting a 14-year old boy in the toilets of a Vue cinema in Bolton. ITV News – 19 August 2016
Germany – A man pulls a weapon on another in front of the screen before a showing of the new "Jason Bourne" film. Except it was a 'live' advert for  self defence course. Only nobody had told the shocked cinema audience in the Cineplex Passau cinema beforehand. Not clever. Passauer Neue Presse (DE) – 19 August 2016
Outdoor Cinema
France – Four outdoor cinema screenings inLe Mesnil-le-Roi, Orphin, Vélizy and Vernouillet have had to be cancelled because they did not have adequate security measures. Security has increased in the wake of France's multiplex terrorist attacks. Le Parisien (FR) – 18 August 2016
Cinema Opening/Closings
UK – Lincoln is getting a fourth cinema with the opening of the Wildwood restaurant with an on-site cinema. The company already operates 31 restaurants across the UK, some with screening rooms attached for films and private hires. "Two adult tickets at the cinema cost £17.50 but Wildwood will offer a three course menu with a cinema ticket for less than £20," the kind of bundling that implies it might not be showing the latest blockbusters. Lincolnshire Echo – 17 August 2016 
Democratic Republic of Congo – The first new cinema in DRC in 25 years has opened in capital Brazzaville. Cinebox has space for 200 viewers, with 4K projection on a 7×4 meter screen with Dolby sound. lesolei (FR) – 18 August 2016
Finally
UK – Man proposes to woman in cinema – so far, so common – using stop-motion Lego animation. Mail Online – 20 August 2016
Patrick was a Senior Analyst at Screen Digest, went on to launch the digital cinema operations of Unique and Deluxe Europe, then digitised Bollywood at Adlabs/RMW, and now writes, consults and appears on panels about cinema all over the world.
Latest posts by Patrick von Sychowski (see all)