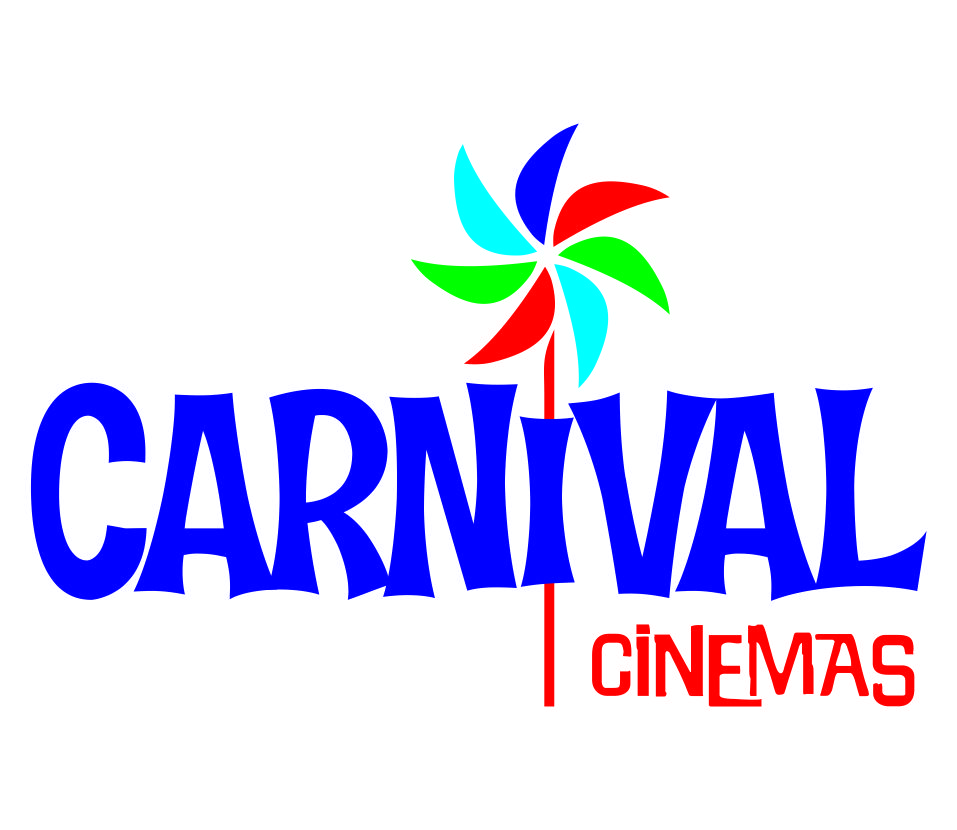 Carnival promises 700 screens, PVR 'over-valued', UK Exhibition Innovation award, Mood Glove for cinema, Caribbean Cinema in Dominican Rep., Kinepolis Breda, Regal Hampshire and Everyman couches too much like home. 
---

You can now find Celluloid Junkie on FACEBOOK. Read and share all our stories HERE.
---
India – Carnival Cinemas plans to add 700 screens by March 2018. Except in May they said that by the end of FY2017 they would add 600 screens and after it crosses 1,000 to increase that number five-fold. And in February this year it said it would hit 1,000 screen by the end of 2017, rather than March 2018 as it now says. So best take these figures with a generous pinch of salt. Economic Times – 7 August 2016
India – PVR shares have surged more than 50% this year, but financial analyst SP Tulsian thinks that the exhibitor is over-valued while seeing a different picture with Inox.
I agree with Parag's view that INOX Leisure is totally a different ballgame because they are owning many of the properties. In fact the idea of INOX Group starting this multiplexes was that they wanted park their surplus money and they thought of buying the multiplexes, owning them and then running the show.
PVR on the other hand has leased premises. Money Control – 5 August 201
UK – The four winners of UK's Exhibition Innovation Award have been announced. Dogwoof, Live Cinema UK, Sheffield Doc/Fest & Curzon Artificial Eye and Cinema Nation will split the GBP £50,000 (USD 67,000) prize pot for new ways to bring specialised films to audiences across the UK. The Film Exhibition Innovation Fund was initiated by Film Hubs Scotland, North and North West Central. Screen Daily – 4 August 2016
Technology
UK – Researchers at Queen Mary University in London have come up with a glove-like device that sends subtle tremors through five sensors to heighten emotions while watching a film. The research and device could also help hearing-impaired audiences enjoy films better. Science Direct – November 2016
Cinema Opening/Closings
Dominican Republic – Caribbean Cinemas has opened the largest and most modern multiplex in the Dominican Republic. Downtown Centre has 16 auditors, 4K projection, Dolby Atmos, recliner seating and two own-brand premium large format (PLF) CXC screens measuring up to 70 feet (21m) across and 48 feet (14.6m) high. Even more impressive than featuring 4DX is also features a breastfeeding lounge. Caribbean Cinemas has 269 screens in Puerto Rico and 126 in Dominican Republic, as well as elsewhere in the region. El Dinero (ES) – 5 August 2016
France – Société Grand Écran will open its latest cinema in Eiffage will open on 30 November. The seven-screen multiple will have 1,232 seats. Sud Ouest (FR) – 5 August 2016
The Netherlands – Kinepolis has opened its latest multiplex in Breda, attracting over 10,000 visitors in less than a week. This is the third multiplex in Breda after Pathé and Chassé Cinema. BNDeStem (NL) – 7 August 2016
UK – A Hampshire cinema that closed over 50 years ago is set to get the go-ahead to re-open. The art decoRegal cinema in Shaftesbury Street, Fordingbridge, will be turned back into a cinema and flats. There had been previous plans to bulldoze the building. Daily Echo – 8 August 2016
Finally
UK – Not everyone is happy with cinema like Everyman switching to settees, such as this letter writer in The Guardian.
I rarely go to my local cinema since Everyman refurbished it (Report, 5 August). The removal of conventional seating in favour of settees reduced capacity and put up prices. Worse, it is not possible to book a single ticket for the two- and three-seater settees, so lone filmgoers are restricted to sitting in the few rows of single seats right at the front, close to the screen. In any case, if I want to watch films in the company of people sprawled on settees, eating and drinking, I stay at home and invite the family round for a DVD.
Karen Barratt
Winchester, Hampshire
But at least she didn't also complain that the food is cheaper at home. The Guardian – 5 August 2016

Latest posts by Patrick von Sychowski
(see all)