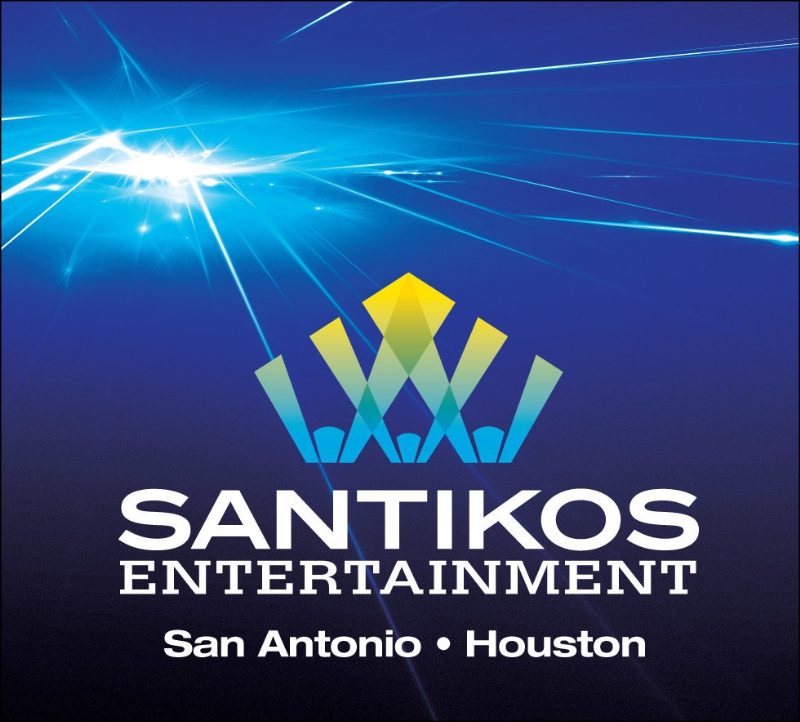 Santikos goes all-laser with Barco, New Zealand ticket prices, AMC-Carmike good value, Lodev ticket platform, Kinoklubb slow start, Harkness & Toho, Malco, Epic and Cineco cinema openings and organ sale
---
USA (TX) – Santikos has fulfilled it promise of opening the world's first multiplex featuring only laser projectors, courtesy of partner Barco. The Casa Blanca Theatre in San Antonio, Texas, opened on 9 June with all 16 screens using laser illuminated projection, as well as Klipsch speakers, Dolby Atmos Surround Sound Systems (in the AVX auditoriums), four bistro theatres and "the two largest screens in Texas." Interestingly Santikos Entertainment claims to be "the only theatre group in the world that operates as a social enterprise," given that it is organised under the San Antonio Area Foundation – though Sweden's Folket's Hus & Parker (FHP) operates on similar non-profit community basis. Press Release – 9 June 2016
New Zealand – A detailed look at the different prices for tickets to the same film ("Alice 2") across different cinema and cities in New Zealand. Even for the same chain and city it can differ significantly with Event Cinemas in West City charging NZ$8.50 (USD $6.03) while the nearby Westgate charged NZ$ 17.50 (USD $12.42). Meanwhile Reading now charges NZ$10 (USD $7.09) for almost all of its venues. Stuff.co.nz – 10 June 2016
USA – After the last Seeking Alpha article argues that the AMC-Carmike merger was poor value for Carmike shareholders, this one argues that the deal is good for AMC (shareholders):
The acquisition of Carmike Cinemas presents a unique opportunity for AMC as its operations complement AMC very well. Whereas AMC's margins are not especially good, Carmike is the industry leader in its margins in addition to its return on assets and debt figures.
The writer goes so far as to call it 'a match made in heaven'. Seeking Alpha – 8 June 2016
Republic of Korea (South) – Making ticket buying on smartphones frictionless is the holy grail of the cinema industry. Korean IT company Lodev has come up with  clever solution called TicketBox6 that does not require registration and with simple payment system. Having found initial use in cinemas, the technology is now being expanded to concerts and shows. Press Release – 10 June 2016
U.A.E. (Abu Dhabi) – The Gulf is best know for swanky new multiplexes, but there is also a small art-house scene operating in the shadow of Hollywood, Bollywood and Egyptian films. Cinema at the Space is run by volunteers and acts as an artistic hub in the twofour54 building, though it is currently closed for refurbishment. There is also the European Film Screenings and outdoor projection of classics at places such as Sheraton Abu Dhabi, Yas Marina and the Galleria Mall. The National – 9 June 2016
Norway – Kinomagasinet reports that the Kinoklubb Norway scheme for promoting quality films is off to less-than-a-flying start after just one ticket each was sold during the opening weekend of "Birkebeinerne" in Hamer and Namsos cinemas. Other films have not fared well either, with most people in the business refusing to comment on the slow start. Kinomagasinet (NO) – 26 May 2016
USA (CA) – ArcLight Cinemas and Slamdance hae renewed the Slamdance Cinema Club program that has been showing festival hits in ArcLight cinemas in Los Angeles and Chicago for the past two years. THR – 8 June 2016
Health & Safety
UK – A life transmission of "Hamlet" at Odeon's cinema in Guildford was not to be, after patrons had to evacuate due to a fire alarm. The all clear was given 15 minutes later. "The safety of our guests is our number one priority, and after our team carried out the necessary checks to ensure the cinema was safe we were able to re-seat all guests quickly and safely," an Odeon spokesperson confirmed. getSurrey – 10 June 2016
Screens
Japan – Harkness has installed eight screens at Toho cinema in Sendai, including the Clarus XC. The screen installation was undertaken by Xebex Inc, a part of Ushio group. In addition to the Clarus screens the Toho Sendai features IMAX, Dolby Atoms and luxury seating. Press Release – 10 June 2016
Cinema Opening/Closings
USA (MO) – Malco has opened its Sikeston Cinema & Grill this Thursday in Sikeston. The eight-screen complex has Dolby 7.1, 3D projection and curved screens, including a 40-foot Claris screen. As well as popcorn it offers "handmade hamburgers, grilled-chicken sandwiches, hand-battered corn dogs, chicken tenders and french fries." It is also the first Malco to feature a Coca-Cola self-serve fountain. Southeast Missourian – 10 June 2016
USA (FL) – Epic is holding the groundbreaking ceremony for its new 14-screen multiplex along US Highway 441 near Mount Dora. Construction will take 10 months and opening is expected for second quarter of 2017. It is Epic's second multiplex in Lake County, with a 16-screen multiplex at Clermont Landing having opened in 2009.
Qatar – Bahrain Cinema Company (Cineco) has opened a 13-screen multiplex at Qatar's Gulf Mall located in Gharafa. The Cineplex has seating for 2,318 viewers, Dolby Atmos, "an exclusive VIP entrance" and a wide variety of food and beverage options. Qatar has 47 cinemas and Cineco operates 49 cinemas across the Gulf. Gulf News – 9 June 2016
UK – The facade of the former Gaumont cinema in Hoxton has been demolished and a replica will be installed ahead of Curzon thing possession of a new cinema on the site. The original cinema opened in 1914 and despite being derelict for the past many years it was supposed to be integrated into the new four-screen cinema. But the state of the facade was so poor that it could not be salvaged. Hackney Gazette – 3 June 2016
Canada (B.C.) – The former Capitol 6 cinema in Victoria that closed in 2013 is set to re-open, following an initiative by the son of local 'legendary' projectionist Harry Golin. The cinema will get new flooring, seats and carpeting, with an expected opening date of August. Andrew Golin is VP of Regency Theatres that operates 28 cinemas in California, Nevada and Arizona. Times Colonist – 8 June 2016
Finally
A grand art-deco Comption cinema organ that originally graced the Torquay's Regal Cinem was re-discovered in a Nottingham barn. It is valued at between GBP £1,000 and £3,000 and will be sold by auction of Mellors & Kirk's salerooms in Nottingham on Thursday June 16. Bit of it are still wrapped in newspapers from 1972 but are said to be in good condition, if somewhat dusty. Herald Express – 9 June 2016

Latest posts by Patrick von Sychowski
(see all)