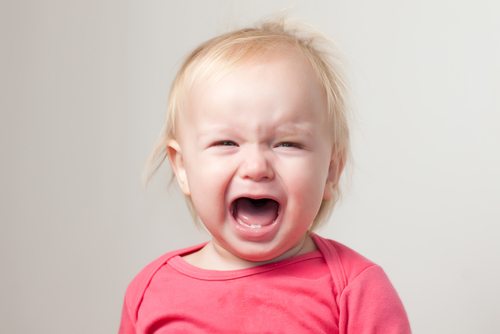 In this issue: No 6 After 6 in US cinemas, home cinema food delivery, Japan VIP cine dining, child sex assault in Oz cinema (again), US cinema advertising, Grand Action founder dead, MK2 expanding in Canada, Helios in Warsaw and great PA cinemas.
USA – THR has a good article on how cinemas in the US have started to ban children under the age of six from attending screenings for R-rated films after 6pm. Some cinema chains have gone further and banned grown up from brining along small children to any R-rated film at any time of the day and night. Alamo Drafthouse was, perhaps not surprisingly first, but AMC and Cinemark have also implemented the "No 6 After 6" rule, while Regal have gone further and implemented the 24/7 restriction (apart from "mother and baby" screenings). Hollywood Reporter – 17 March 2016
Concessions / F&B
UK – While the war of words rages about The Screening Room bringing blockbusters day-and-date to your home, another company is betting that you might be prepared to pay a lot to have cinema-style food like popcorn, nachos, or even ice cream sundaes delivered to your doorstop. Movie Foods delivers deliver in Middlesbrough, Thornaby, Ingleby Barwick, Billingham, Stockton, Redcar and Guisborough. (We have a feeling it will arrive sooner than Screening Room films.) GazzetteLive – 16 March 2016
Japan – Premium dining cinema is coming to Japan courtesy of United Cinemas, which is launching its first such screen at the United Cinemas Canal City 13 of Fukuoka on 23 April, with 46 regular seats and 12 luxury seats. As well as serving alcohol, there will be an assortment of food from hamburgers to more traditional Japanese meals. Fashion Press – 15 March 2016
Law & Order
Australia – Yet another sexual assault on a child in an Australian cinema. A 13-year old girl was assaulted in Melbourne's Village Cinemas at Century City, Glen Waverley. The man touched up the girl under the cover of his coat, but the mother noticed and confronted him. We are not keeping count, but this seems particularly relevant in Australia. Women's Weekly – 18 March 2016
UK – Police have arrested two men for making audio recording of the film "The Divergent Series: Allegiant" at the Empire Cinema in Sunderland. The men have been released on police bail but are banned from all cinemas in England and Wales. Film are often camcorder illegally in a cinema in one country, sometimes dubbed, and then fused with a soundtrack recorded at another cinema, to produce a pirate copy. Torrentfreak – 15 March 2016
Advertising
USA – FJI's Andreas Fuchs throws a spotlight on cinema advertising in the US with both Screenvision and NCM getting new CEO following the failure of the merger. John Partille of Screenvision says that "there will be substantial movement and energy within the industry moving the sector forward," while NCM's Andy England notes that "Data is the drumbeat of the advertising industry right now. Advertisers want to understand the audience they are buying and target their core demographic more precisely." FJI – 14 March 2016 and here
People
France – Jean-Marie Rodon, the co-founder of Grand Action Cinemas has died at the age of 78. Together with his friend and partner Jean-Max Causse they bought the l'Action Lafayette cinema in the 9th arrondissement of Paris in 1966. Self-confessed "Hollywoodphiles" the branched out into import and distribution of films, as well as acquiring several more cinemas. A documentary film about two friends and partners called "Lonely Are the Brave" was released in 2004.  Le Monde – 15 March 2016
Cinema Opening/Closings
Canada – French art-house major MK2 is considering expanding into Montreal by buying the troubled Ex-Centric cinema. The company visited the city and if the deal went through, would expand the three-screen venue with six further small auditoriums and would be renamed Saint Laurent.  MK2 has ten multiplexes in Paris and acquired a Spanish operation with nine locations in 2014. Le Parisian – 15 March 2016
Poland – Helios is opening its first multiplex in Warsaw. The eight-screen, 1,500-seat cinema will open in the second half of 2017 in the Blue City shopping mall. Helios has said that its aim is to build the largest chain of multiplexes in Poland. It already had 37 cinemas including Kino Femina. Naszemiasto – 17 March 2016
USA (D.C.) – There seems to be a question mark over the plans for Showplace Icon theatre at The Yards, following "unresolved issues" between the District, D.C. Water and Forest City Washington. Go-ahead for the 16-screen 1,500-seat multiplex was given in 2013, along with residential and retail units. But now the opening date looks set to get pushed back beyond the initial plans for 2018. Washington Business Journal – 14 March 2016
New Zealand – A lovely little community cinema in one of New Zealand's lesser known cities. With just 21 seats it still got 250 people to sign up for the NZ$ 20 (USD $__) annual membership required to buy tickets. The cinema is based in an old Methodist church and is run by volunteers. ''It's for people who also want a social experience," says its president PKay Maracin. Otago Daily Times – 16 March 2016
Nepal – The latest QFX Cinemas multiplex is openingat the Labim Mall, Pulchowk. The three-screen cinemas has an average seating of 180, with 4K projectors and Depth 2 [DepthQ?] 3D system. A second multiplex is also due soon in Thamel. Kathmandu Post – 16 March 2016
UK – Cineworld is coming to Dalton Park in Sunderland's Murton. Cineworld will open next month (April) while most food establishment will have to wait until May. Sunderland Echo – 18 March 2016
Finally
USA (PA) – An overview of some of the more unusual cinemas in Lancaster, PA. It seems that the concept of 'private cinema' is not just confined to China, with the cosy and quirky Zoetropolis (on floor 7 1/2).
Don't expect to see the next superhero movie at Zoetropolis. The independent theater prides itself on showing films you won't find at the multiplex. "There's so many films that don't get a chance to be seen," Huettner says. Because of its intimate size and creative vision, she says, "We can show more art movies."
The other venues include a  part-cinema, part-coffee bar, part-book shop (The Rabbit and the Dragonfly), as well as a restaurant that doubles as a movie theatre (Aussie and the Fox).  FlipSidePA – 15 March 2016

Latest posts by Patrick von Sychowski
(see all)