In this issue: Picturehouse pays off VPF; Q4 results from Imax, Regal & NCM; Norway tickets north of NOK 100; Prima goes Europe; Helios joins Ymagis' network; Ymagis brings lasers to Morocco; Hollywood Megaplex goes big in Linz; Cinépolis in Texas; a third multiplex in Tallin; French foodies cinemas and more.
UK – Picturehouse has become the first exhibitor in the UK to complete its virtual print fee (VPF) payments. The last payment was made to Arts Alliance Media (AAM) four weeks ago. Picturehouse Cinemas' director of programming and acquisitions Clare Binns indicated that the end of VPF will allow Picturehouse to be more flexible in programming, though Picturehouse always had several non-VPF screens as well. She also commented that distributors might end up supporting future upgrades through VPF-variants. "I don't think this is the end of the run on partnerships on financing technologies going forward," the Picturehouse executive commented. A look at the schedule of Picturehouse Central in London's West End suggests that Picturehouse is using the newfound freedom to primarily program "Grimsby", "Deadpool", "A Bigger Splash" and "The Big Short". Screen Daily – 24 February 2016
Wall Street – It's earnings time and Imax probably did the best of any cinema related business on the back of strong showing for "Star Wars: the Firce Awakens" with earnings up 12.6% (USD $27.3 million) in Q4 and revenue up 16.5% to USD $119.3 million. Cinemas also benefitted, with AMC revenue up 10.1% to Q4 USD $783.9 million and admissions revenues up 8.4% to USD $498.7 million in Q4. Food and beverage was up 13%. US cinema advertising holding company NCM also reported that revenue was up 10.8% to USD $136.4 million, while net income was USD $6.6 million. New CEO Andy England is off to a solid start but has predecessor to thank for the growth. From here on its down to him. Village Roadshow is expecting a good full-year result, despite posting a loss for the film and theme-park business.
Norway – Average cinema ticket prices are above 100 Norwegian kroner (USD $11.52), for the first time ever. The statistics comes form Film & Kino's annual report, which also showed that nine new screens opened in Norway in 2015. The country has 432 digital screens, as opposed to 415 in 20111. Scandinavian countries tend to have some of the highest ticket prices in the world. Kinomagasinet (NO) – 22 February 2016
Europe – Prima Cinema, the video-on-demand service for first run films supported by a handful of studios (Universal and Lionsgate) has come to Europe. The device will cost €32,000 and a further €450 for each film shown. The technology includes a finger-print recognition verification to ensure only there owner is using it. Support for Dolby Atmos and 4K resolution is promised in the near future. Xombit (ES) – 28 February 2016
Poland – Arthouse cinema Kino Pod Baranami has launched a series of screenings called 'Mature Cinema' for Senior Citizens. Films such as launch title "Brooklyn" will be shown with a talk beforehand and an audience discussion afterwards. The series is launched in partnership with newspaper Dzienni Polski (PL) – 27 February 2016
India – Local producers in south India are accusing multiplexes of using underhanded tactics to discriminate against regional films. Makers of Actor, Bale Jodi and Madhura Swapna claim multiplexes show 'house full' to prevent sale of tickets so that they can then use the lack of audience as an excuse to pull the films from their screens. Nyoooz – 24 February 2016
Business
Poland – Ymagis has signed a content delivery agreement with Polish chain Helios. Under the terms of the deal Helios' entire cinema circuit (37 sites, 206 screens) will be equipped with Ymagis Group's proprietary electronic receiver equipment before the end of this month (March). Ymagis' network already connects 3,300 sites across Europe. Press Release (PDF) – 29 February 2016
Projection
France – Ymagis has installed both laser projection (Barco) and Atmos (Dolby) sound in three cinemas for French multiplex operator Megarama at the Megarama Bordeaux (France), and at Megarama Casablanca and Megarama Marrakech (Morocco). This could be the first laser projection deployment in Africa, as far as I'm aware. What is known for sure is that Megarama Casablanca is currently the largest working cinema in Africa. Ymagix previously did a laser install for Megarama's Villeneuve-La-Garenne site near Paris.
Cinema Opening/Closings
Austria – Hollywood Megaplex has opened its latest cinema in PlusCity in Pasching near Linz. Five screens open initially, with two more in March and all 14 to be functional this July. This will include a laser Imax auditorium with Austria's largest screen (340 square meters), which will make Hollywood Megaplex the first Austrian member of the Giant Screen Cinema Association. The cinema will also offer Dolby Atmos screens and a "couch" auditorium, as well as 2,800 sqm lobby with bar, cafe and lounges. This replaces the old Hollywood Megaplex cinema that was opened in 1995. Blickpunkt:Film (DE) – 26 February 2016
USA (TX) – Cinépolis USA is opening its first multiplex in Tarrant Country, Texas. The company has signed a lease for 52,000 square feet in the second phase of Glade Park. The new retail project is located at the southwest corner of  State Highway 121 and Glade Road in Euless. Cinépolis USA is already working on its first Texas multiplex in Victory Park in downtown Dallas. WFAA – 23 February 2016
UK – Curzon Cinemas has scrapped plans to build a three-screen cinema in The Pantiles in Tunbridge Wells. The company is quoted as saying that "building and fit-out costs have risen to a point where we cannot proceed without some form of grant or subsidy towards the building". Cursor said that it is still keen to open a cinema in Tunbridge Wells. Courier – 26 February 2016
Estonia – Tallin is getting a third multiplex. Apollo Kino will open its second multiplex in the capital – its third in the country. The six-screen cinema will have 800 seats in a mall in the populous suburb of Mustamäe. The site will have Barco 4K laser projection in two halls and Dolby Atmos in all auditoriums. The €2.5 million investment will be followed by ten more screens over the next two years, says Apollo's CEO. FilmNewEurope – 23 February 2016
Germany – The cinema Kino in Schellenbruckplatz in southern Bavaria, previous plans for three more screens has now been expanded by two more. There will be two small auditoriums with 52 seats each and a roof-top screen with space for 130 viewers. A pizzeria and fitness centre are moving to make space for more cinema. Rottaler Anzeiger – 24 February 2016
Pakistan – Quetta is getting the biggest curved screen in Pakistan. Weplex Pak Force Cinema, the city's first multiplex,  this set to open doors to the public on March 4. Tribune – 24 February 2016
Spain – The cinema Saide Carlos III is closing on 3 March. After the closure of Olite and Príncipe de Viana, this was the last cinema in central Pamplona. It had switched from being a single-screen to a five-screen multiplex, but it could not save the 52 year old. diariodenavarra – 24 February 2016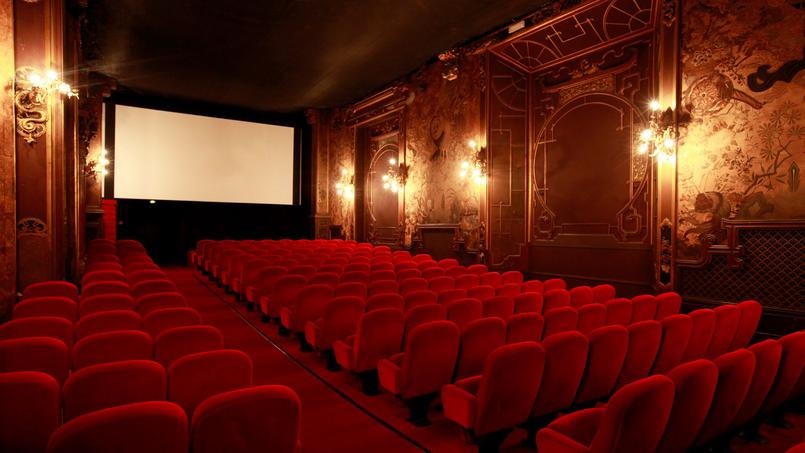 France – On 23 February the chairs, projectors and everything belonging to the famous Pagoda cinema was auctioned off. The first lot, consisting of two display panels and an Art Deco clock, all found a buyer for € 70. And old and incomplete analog projector proved a harder sale but eventually went for €100. A Christie CP4220 with a TP Link TL-SG1008 Gigabit Switch fetched €42,000. Le Figaro – 23 February 2016
UK – Cineworld Hammersmith (the former ABC Regal) is set to close, with end-date set for mid-April. No article, only a small notice on the Cineworld website spotted by CTA.
Finally
It's not just been the Oscars but also the Caesars this past week, with the French handing out awards to their most deserving films. Le Figaro takes this opportunity to look at their favourite cinemas in Paris to snack or drink.
Opened in the spring of 2013 after 30 years of closure, the legendary late Egyptian cinema at the intersection of Barbes has a rooftop bar with terrace that is one of our favorites in Paris. Reserved for cinema customers, it offers light quality food menu (charcuterie boards Ospital Thierry Breton bread), craft beers, natural wines, cold-pressed juices … to enjoy with view the skytrain and the Sacré-Cœur. We adooooooore it!
Or chose amongst these six gems of Sweden's independent art-house scene. Le Figaro – 26 February 2016

Latest posts by Patrick von Sychowski
(see all)