USA (FL) – Lots of news – well, mostly press releases, out of ShowEast this week. This selection is by no means complete, but gives you a flavour of some of the things being announced at the show, which tends to have a very Latin american focus these days.
Barco has signed up Lotte Cinema in the Republic of (South) Korea for its DP4K-60L laser projector for its PLF screen.
Lotte Cinema operates about 900 screens in three nations — the Republic of Korea, Vietnam and China — and is one of the fastest-growing cinema exhibitors in the APAC region. To create the best possible movie experience, Lotte Cinema recently launched its own premium auditorium brand, Super Plex, which features over 22-meter wide screen, immersive 3D sound system with premium speaker and a brighter 3D system with 2.4 gain silver screen. Press Release – 14 October 2015 Barco Lotte
Barco laser projectors were also the choice of the Texas-based cinema operator Santikos who will be installing them in their new San Antonio venue, the Casa Blanca Theatre.  The 16-screen cinema, which is scheduled to open in the first quarter of 2016, is said to be the world's first all-laser multiplex.  Press Release – 14 October 2015
Barco also used ShowEast to announce their efforts outside of cinema auditoriums, though not that far outside; multiplex lobbies.  The company is teaming up with Bardan Cinema, a full-service distributor and digital cinema integrator, to help bring multiplex lobbies, box offices and concession stands to life with the Barco Lobby Experience.  Bardan will be selling the solution into cinemas in the United States and Latin America.
The Barco Lobby Experience offers scalable solutions ranging from a simple digital concession board, to interactive movie posters with POS capabilities, to animated box office signage, to a networked array of synchronized video walls featuring the latest movie trailers, called "Lobby Domination."
Meanwhile Christie has signed up rival CGV for its 6P laser projector; it too for its large screen auditorium.
Located in the sprawling Times Square shopping mall in Seoul's Yeongdeungpo district, CGV Starium is a deluxe 545-seat auditorium equipped with a giant screen that measures 32 meters in width – making it an ideal venue for installing the Christie CP42LH high frame rate 3DLP® 4K RGB laser projector, which provides an ultra-bright and colorful platform for huge screen theaters. This makes CGV the first cinema chain in South Korea to deploy Christie's pinnacle cinematic projection technology. Press Release – 13 October 2015 Christie laser CGV
Christie's Vive Audio is also said to be doing well around the world.
The company is celebrating the 200th Christie Vive installation at Southern Theatres' Movie Tavern Flourtown 8 in Flourtown, Pennsylvania, while anticipating the sale of its 300th Vive Audio system by the opening of Star Wars® Episode VII: The Force Awakens™ on December 18, 2015. Christie noted that Vive Audio is also gaining ground in postproduction, with industry leaders calling the immersive experience "phenomenal." Press Release – 12 October 2015 Christie vive Audio 200
GDC is busy deploying DTS's immersive sound solution in ShowEast's very own back-yard.
GDC Technology Limited ("GDC Technology"), a world-leading digital cinema solutions provider, is pleased to announce plans to install DTS:X, powered by GDC's Immersive Sound Media Server ("SX-2000X"), in four premium large format ("PLF") screens at three new EPIC Theatres locations in the first quarter of 2016. As DTS:X worldwide certification service agent, GDC Technology will be leading the effort to provide EPIC Theatres with a complete DTS:X immersive sound solution. Press Release – 13 October 2015 GDC DTS
The company has also found a major Latin american client for its IMB.
GDC Technology Limited ("GDC Technology"), a world-leading digital cinema solutions provider, is proud to announce the deployment of its flagship product – the SX-3000 Standalone Integrated Media Block™ ("SX-3000 IMB™") with Enterprise Series Storage – to Cinépolis, the largest cinema chain in Latin America and fourth-largest in the world. Press Release – 14 October 2015 GDC Cinepolis
Alamo Drafthouse has become the first exhibitor in the US to buy the high-brightness Sony SRX-R515DS dual 4K projection system for its soon-to-open San Francisco outpost in the revamped New Mission theatre.
"Since installing our first 4K projector, we've known it's the only way to give customers the picture quality they deserve", says Tim Reed, Chief Development Officer at Alamo Drafthouse Cinemas.

"More recently we carefully compared 4K offerings from all manufacturers. It was clear from the outset that Sony's SRX-R500 series was way ahead of the game for picture quality in terms of detail and colour – and especially its extra-high contrast ratio." Press Release – 12 October 2015 Alamo Drafthouse sony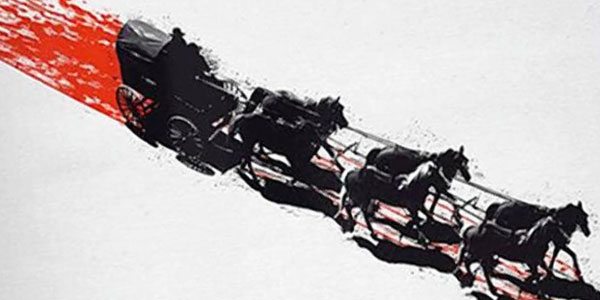 USA (CA) – Quentin Tarantino is pulling out all stops to make a success of his road-show 70mm version of his next film "The Hatefull Eight". Not only will it show two week before the regular (DCP) version, but Variey has now also revelaed that the film version will be six minutes longer, as well as having a 12 minute intermission. Road-show screening took place for "Red State" and "Che" (Parts 1 & 2), while "The Master" and "Interstellar" also received a 70mm outing in cinemas. Variety – 12 October 2015 Hatefull Eight 70mm longer
India – Multiplex major Inox has partnered German software giant SAP to use SAP's in-memory database and application platform HANA for monitoring business and consumer patterns. "We have chosen SAP HANA to be our technology provider to integrate our back-end system and to bring efficiency and streamline processes to target our consumers in an efficient manner," said Jitender Verma, chief technology officer at INOX. "Consumers today are very service-oriented; they want to be treated like a star. For us, providing consumers with ease is the prime factor." Inox claims to be the first exhibitor in India to have done this. Economic Times – 12 October 2015 Inox SAP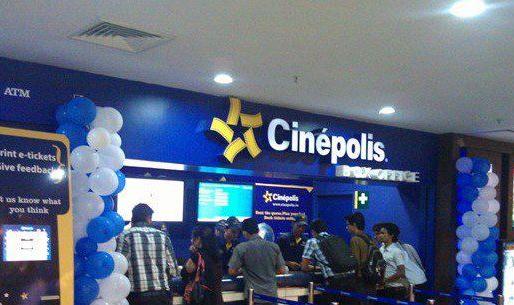 China (Hong Kong S.A.R.) – This year's CineAsia will honour Mexican-Indian exhibitor Cinépolis India wit the DLP Cinema® Marketing Achievement Award on 10 December. "DLP Cinema and CineAsia are very excited to honor Cinépolis India for their continued efforts to enhance and promote the digital experience in their theatres, not only in India, but around the world," stated Andrew Sunshine, co-managing director of CineAsia. "We could not have thought of a more deserving recipient of this award in 2015." Unlike the Indonesian 2014 recipient, some might say. Film Journal – 12 October 2015 CineAsia Cinepolis award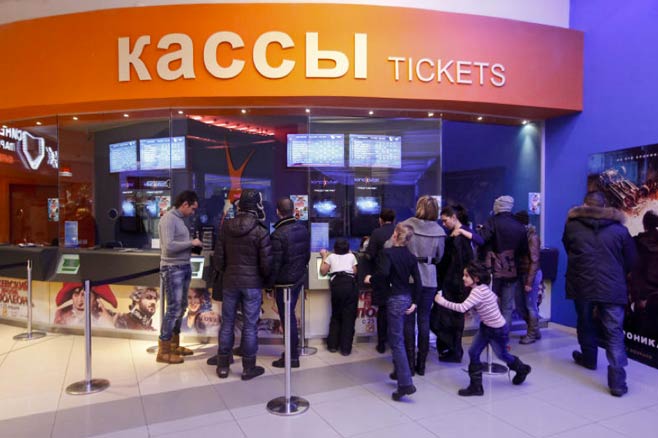 Russia – Two chains have rejected the government proposal for minimum screening time for domestic films, accroding to THR. "Cinema Park and Formula Kino issued a joint statement, criticizing the idea and calling it "irresponsible" for theaters to take on obligations regarding a specified share for local movies." Although local films accounted for more than 18% of box office in 2014, the exhibitors say that the performance of local films is unpredictable. So far this year local films account for 16.8% of box office. THR – 13 October 2015 Russian cinema minimum quota
UK – Director Christopher Nolan has been speaking at the London Film Festival and far from just espousing film over digitalm, he also makes a stronmg case that the cinema experience has to be improved:
"For some reason, it has become acceptable to say [to audiences] we are providing this empty room with a TV in it and just watch a film.

"That has to change and if it doesn't change, forget film, forget digital, if that experience for the audience is not valued … people stop going."
Nolan is a strong advocate of both film and Imax, though hew did not go into details about his new film project but revelas that it was Paramount's idea to release "Interstellar" on 70mm film in theatres. Christopher Nolan speak at London Film Festival on cinema and film
France – A strike by the staff of the Rex cinema over working hours, supported by the CGT union. They "demand the recognition of the work done in the evenings, weekends and holidays with recovery time for an hour of work, or double payment for hours." The city hall claims it already pays over a million euros in compensatory bonus for the staff. LaDepeche.fr – 13 October 2015 Rex cinema
Germany – Home-made popcorn just like in the cinema? That is the idea behind this winner from Germany's version of Shark Tank/Dragon Den. NordBayern.de – 13 October 2015 Popcornlop
Cinema Opening/Closings
USA (CA) – San Diego's Carmel Mountian has its first luxury cinema with the opening of the 12-screen Angelika Film Center, which will play independent, art house, classic, foreign and some mainstream films. The cinema has stadium-style auditoriums with leather recliner seating. There is both traditional concessions, as well as beer, wine and cocktails, served with hot food. This is the sixth Angelika outlet in the U, operated by Reading International and modeled after the original Angelika Film Center in New York City. The AFC replaces an old cinema that was closed down and refurbished last year. Angelica Film Centre San Diego
USA (MI) – The new Carmike cinema in Traverse City will open on 4 December. The 59,000-square-foot multiplex is much larger than the existing Horizon Cinema 10 that it replaces. It will have a total of 3,000 seats, with the smallest of the 14 screens having 150 seats and the largest (an Imax screen) having 485. Traverse City Record Eagle – 12 October 2015 Travrse City Carmike Cinema
UK – Cineworld is opening its new multiplex in Hampshire's Whiteley Shopping Centre on 19 November. The nine-screen complex will kick off with "The Hunger Games: Mockingjay Part 2" and anchor 44 retailers and 14 restaurants. Hampshire Cineworld

Latest posts by Patrick von Sychowski
(see all)