USA – With the stocks of the three largest exhibitors off their one-year high by between a fifth and a third, Seeking Alpha contributor Johannes Salim looks at whether there is a buying opportunity. He starts off with Wanda-controlled AMC. The summary (for those that don't have the patience to read the full article) is as follows:
With AMC Entertainment's stock price hammered by 30% off its 52-week high, has a buying opportunity emerged?

Recliner re-seats is a proven game changer judging on the progress.

Management demonstrates innovation and aggressiveness, a step ahead of its rivals.

High operating leverage sets up higher growth trajectory.

12-month PT, based on EV/EBITDA and EV/IC framework, is $30.38/share, representing 20% upside potential.
AMC's debt burden is skipped over a bit too quickly, but there is solid analysis in the ROI on upgrading the seating. Seeking Alpha – 5 October 2015 AMC
Here is the take on Regal Cinemas from Seeking Alpha. The topline assessment is "that Regal is a clear top line laggard, despite being the largest movie theatre chain" and that this is unlikely to chage soon. It is a "Sell". Meanwhile Carmike Cinemas is considered a "Buy" by Wedbush.
Germany – The Jewish owner of the Babylon art-house cinema in Berlin has escalated the conflict with staff with an 'art installation' that has raised eyebrows and caused concern. The owner has painted the Star of David in all the windows and hung a posted above the entrance that reads: "Germans! Beware! Don't Shop in Babylon! Masl Tov!" The art installation recalls the Nazi persecution against Jewish-owned shops in 1930s Germany. The management and the staff have an ongoing wage dispute and the staff have urged a boycott of the cinema. Der Tagesspiegel – 8 October 2015 Babylon Kino erlin boykott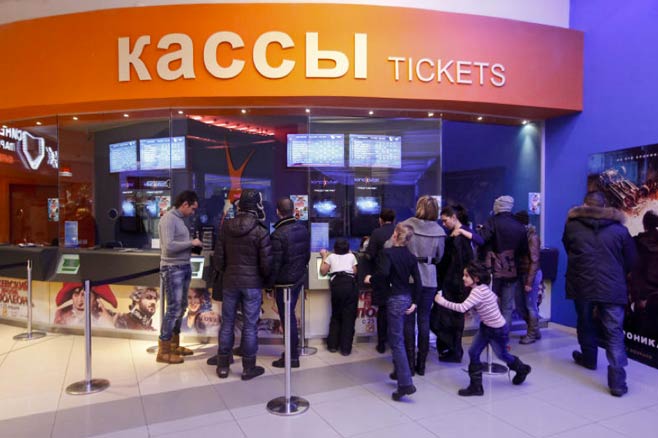 Russia – Russia's largest cinema chains have agreed to introduce a minimum quote for domestic films. Under the agreement signed by Russia's Minister of Culture Vladimir Medinsky and representatives Cinema Star, Karo, Paradise, Mirage Cinema and Cinemax, among others, at least 20 per cent of screen time will be dedicated to Russian films as of 1 January 2016. Russian films accounted for 18.7% of box office in 2014, so the move need not have a massive impact unless local films tank next year. Russian cinema minimum quota domestic films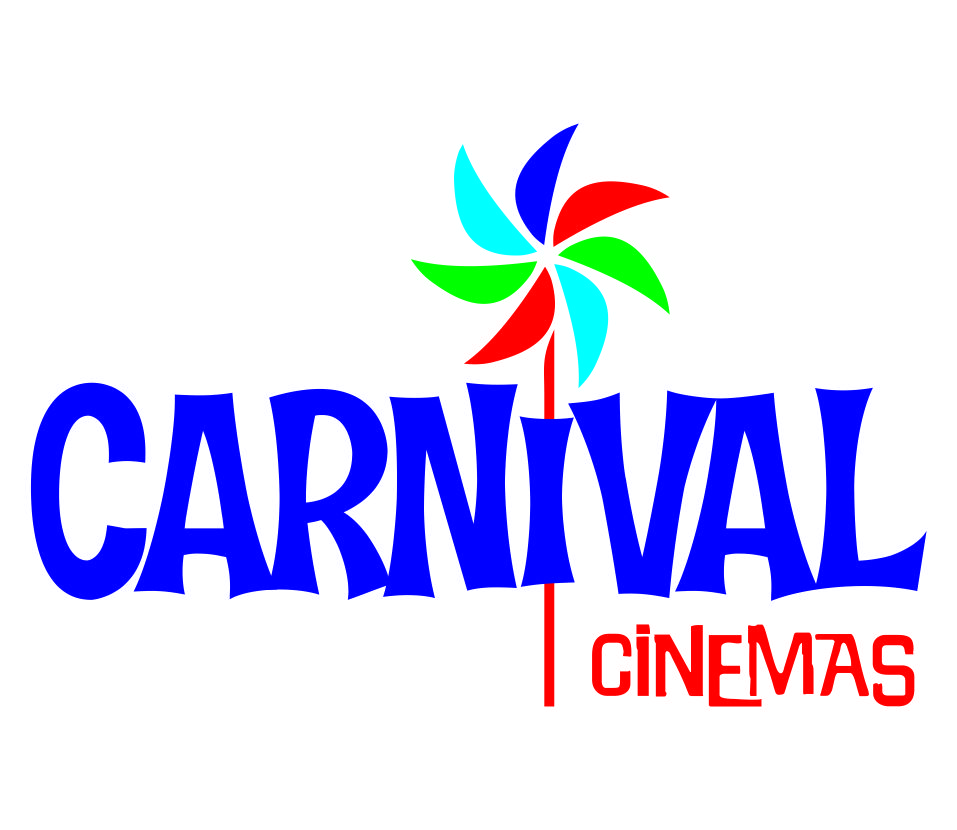 India – Having acquired the majority of the Big Cinemas business, Carnival Cinemas is in further expansion mood, as detailed to the Business Standard.
Carnival Group will invest Rs 500 crore for expanding its foot print in multiplex segment, on a pan India basis, by 2017. Talking to Business Standard Srikant Bhasi, chairman, Carnival group said that by 2017 the group will add 500 plus new screens, taking the total to 1000 across the country. He said that 200 screens will be added in Madhya Pradesh shortly and more screens will be added in tier -1 and tier- 2 cities. The company will add 40 screens in next six months time taking the total number of screens to 413.
With Rivals Inox, PVR and Cinepolis all also having announced agressive expansion plans recently (Cinepolis is said to be "Cinepolis India is scouting for acquisitions"), there will be a fight for space inside India's malls and for any free-standing real estate. Business Standard – 1 October 2015 Carnival Cinemas
USA (NE) – It would seem that Marcus is accelerating its re-seating program it would seem. This cinema in SouthPointe is going from two to all six auditoriums getting leather recliner seats, in addition to an improved lobby and concessions area. Two of the screens will have the DreamLoungers ready for the new "Star Wars" film. "This is something that was pushed ahead to give our guests the opportunity to see this highly anticipated film on an oversized screen with Dolby Atmos sound and the very popular DreamLounger seating," spokesperson Mariu Randa is quoted as saying. Marcus' East Park cinema has already been re-fitted for all six screens and one screen at the Grand Cinema downtown also has comfy seating, with both also now serving alcohol. JournalStar.com – 8 October 2015
USA (FL) – This coming week is ShowEast and while we won't be there this year, many other people and compåanies will. That includes Share Dimension, which has announced their latest Cinema Intelligence release. Not to be confused with the old Screen Digest/IHS service by the same name, this Cinema Intelligence features "a new redesigned and extensive new functionality the business intelligence and predictive analytics solution", all of which will be unveiled at ShowEast, Hollywood Florida. Press Release – 29 September 2015 Cinema Intelligence
Event Cinema
The ECA conference in London is a week away on Monday, so some fresh news that Cumberbatch Bene-addicts (see what we did there?) will be able to enjoy their favourite Sherlock actor in full 4K glory. As reported in 4K.com:
In a partnership with U.K Cinema operator Vue Entertainment and National Theatre Live, Sony Digital Cinema 4K is going to show off their 4K video broadcasting chops by presenting a live 4K UHD broadcast of Benedict Cumberbatch and the rest of the "Hamlet" cast to audiences in Vue cinemas throughout the United Kingdom.

The broadcast will in fact mark the first time that a theatrical performance will be delivered to a live public audience across multiple locations in projected 4K ultra HD resolution.
Except that is not true since "War Horse" was already beamed out live in 4K. Having seen Cumberbatch (and Johnny Lee Miller) sweat profusely in 2K in the NT Live production of "Frankentstein", I am also not sure I want that much more resolution of him. Hamlet live 4K
Technology
USA (CA) – High-Def Digest has a good primer on what Dolby Cinema is like at AMC Primce, for those that have not experienced it or are new to the subject:
Welcome to Dolby Cinema at AMC Prime.

More specifically, welcome to auditorium 14 at AMC Theaters' flagship Burbank 16 location where we are seated for a demo of a new premium large format theatre that's been rolling out at AMC since May of this year. At the time, AMC announced plans to first convert 50 Prime and ETX premium large format auditoriums to meet Dolby Cinema specifications by 2018 (and 50 more by 2024).

However, early reactions by filmmakers and customers have been so positive, AMC hopes to have 50 Dolby Cinema at AMC Prime locations open by the end of 2016.
High-Def Digest – 8 October 2015 Dolby Cinema AMC
USA (NV) – Las Vegas Downtown does not have a regular cinema. But six years after Galaxy Theatres' 11-screen cineplex at Neonopolis closed, Eclipse Theatres will open next year. The eight-auditorium, 550-seat, three-story luxury multiplex will open 814 S. Third St. in June 2016. Connstruction on the USD $21 million project began last month close to the Arts District and the yet-to-open Pawn Plaza on Las Vegas Boulevard. Las Vegas Weekly – 30 September 2015 Eclipse Theatre
Romania – Cinema City has opened its 20th multiplex in Romaniaand two more multiplexes will open this month, one in Drobeta-Turnu Severin (six screens in Severin Shopping Center) and Suceava (eight screens in Iulius Mall Shopping Center).
According to a press release, the investment in a multiplex is usually around 4-5m EUR with the funding partially covered by Cinema City and commercial partners. The multiplex opened in Shopping City Deva has six fully digitalised screens with 1,087 seats.
Cineworld-owned Cinema City operates 20 multiplexes in 14 Romanian cities with 184 screens and 34,004 seats. Film News Europe – 2 October 2015 Cinema City Romania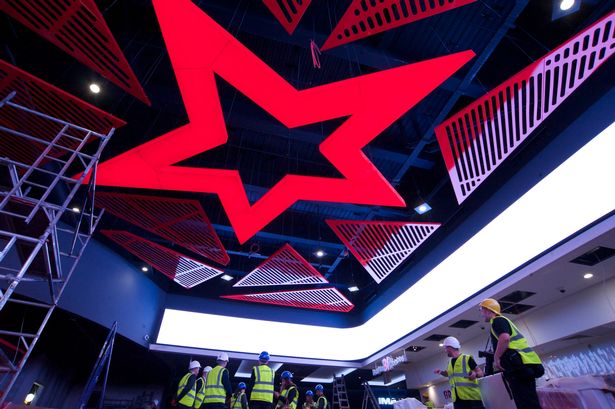 UK – Cineworld's new cinema at Birmingham's NEC Resorts World will open in time for "Spectre". The 11-screen Cineworld multiplex is set to open on Friday 23 October. The cinema includes the Midlands' first purpose-built IMAX screen situated within a multiplex, as well as Starbucks and Basking Robbins concessions in the foyer. It will be Cineworld's 17th Imax in the UK. Birmingham Mail – 6 October 2015 Cineworld Imax
UK – Durham is getting not one but two new cinemas. The Everyman Group will be part of the GBP £150 million redevelopment of Milburngate House, while the Clearbell Capital has won planning permission for its GBP £30 million scheme to redevelop the old Gates shopping centre with its plan that includes a six-screen cinema. The problem is that the two developments are within spitting distance of each other. But the town has not had a cinema for 12 years, so maybe there is a lot of pent-up demand. The Northern Echo – 6 October 2015
UK – Chorley is set to get a new cinema. The plans for a GBP £12.9 million extension to Chorley's Market Walk shopping precinct have been approved by the council, with a cinema, restaurants and shops to be built on part of the Flat Iron car park. No operator has yet been selected. Lancashire Evening Post- 2 October 2015 New cinema Chorley
UK – Cineworld has been announced as the intended operator of a 1-screen multiplex at Rushden Lakes if planning permission is granted. In addition to the cinema there would be a: "bowling alley, additional restaurants and indoor climbing area in the multi-million pound retail and leisure complex." Cineworld Northamptonshire Telegraph – 9 October 2015
New Zealand – The oldest curviving inema in Christchurch has been bought by local couple with a "passion for movies". The Hollywood 3 theatre building in the suburb of Sumner was bought by a local family for NZD $929,000 (USD $617,000). The iconic property last changed hands when Nigel Warnes bought it in the 1970s. Lang and Maureen Masters have oerated the cinema for more than 50 years (!) but are getting ready to retire and hand over the running in the next five years. Stuff.co.nz – 7 October 2015 Christchurch Hollywood cinema
Japan – The "best art-house theater in Tokyo" — Ebisu Garden Cinema — closed in 2011 as a result of waning interest in foreign and independent and was replaced by a K-pop event theater. This year the Ebisu cinema is returning to its old home. The first showing will be a documentary about Robert Altman, whose films played frequently at the Ebisu. Japan Times – 7 October 2015 Ebisu art-house cinema
Argentina – A grand re-opening for a Gran cinema. The re-opening of the Gran Rivadavia in Buenos Aires neighborhood of Floresta was attended by none other than the Finance Minister Axel Kicillof and and the President of INCAA, Lucrecia Cardoso. In the presence of many other cinema artists, the Finance Minister Kicillof declared:
"The main thing we are doing when we return to open a local cinema, when we put a screening room and when we display more Argentine cinema halls in the country, is to contribute to a political project that makes a radical change in relation to what Argentina went on for decades and decades, " said Kicillof. And concluded: " We were no man's land and we are recovering our land, our country, our future, and also, and fundamentally, our culture ".
When it opens to the public in November the cinema November will become part of the network of 63 INCAA spaces that spans Argentina and are meant to ensure that national cinema is screened at "popular prices" and with "the best picture quality standards and sound." 7 October 2015 – Cronica.com.ar Gran Cinema
Finally
Germany – Sex Cinemas are a dying breed. Even as recently the German trade body for sex shops and erotic cinemas had 365 members, including majors like Beate Uhse and Orion, but today it is down to 220 – and the numbers keep dwindling. The Internet is of course to blame, so even if cinemas like Stuttgart's Blue Box, which advertises itself as a "Cruising & Erlebnis Kino" (Crusing & Experiences Cinema) it seems that people are happier to go 'cruising' with the help of apps like Tinder rather than frequenting dark cinmas with particularly sticky floor for uniquely communbal experiences. Christian Otto and his wife, who operate the cinema, laconically note that "good times are definitely over". Perhaps they should try installing 4D seats to give the business one final rise? Stuttgarter-Nachrichten.de – 20 September 2015 Sex Kino

Latest posts by Patrick von Sychowski
(see all)