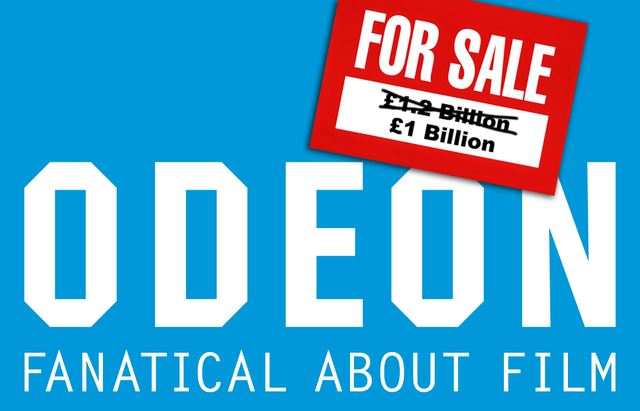 UK – Odeon & UCI group has released its first half-year result. It looks like rather than just cruising on the blockbuster wave of the first six months there are signs of a genuine turnaround – just as the group prepares to be sold. Last years loss of GBP £40 million (USD $61.7 million) has turned into a GBP £14.5 million (USD $22.36 million) profit in the first half. More importantly Odeon reported a 14% rise in audience figures and a 19.4% boost in non-ticket spending (i.e. concessions etc.). While August was hardly fantastic for Odeon, there is still "Hunger Games 4", "Bond 24" and "Star Wars 7" ahead. The Guardian – Jennifer Rankin – 27 August 2015
Japan – Cinema software major Vista has signed an agreement with leading Japanese software provider  VINX Corporation for the sale and distribution of Vista software to the Japanese cinema marketplace. This is the first time Vista has entered the Japanese cinema market, which is traditionally insular, conservative and tough for outsiders to crack. Vine provides retail operations with POS, Merchandise and CRM systems, as well as offering one-stop IT support, making it a good fit for Vista. Press Release – 28 August 2015
China -Wanda has signed an agreement with Korean multiplex chain CJ CGV to promote the laters ScreenX tripple-screen technology in China. "This agreement is meaningful because it could serve as a long-term strategic partnership with Wanda," Choi Byeong-hwan, executive vice president of CJ CGV, is quoted as saying. Two two companies will also will jointly make a Screen X version of a blockbuster movie "The Ghouls" for release in Korea, US and China. Interesting Imax hedge by Wanda and co-operation with major cinema rival in Mainland China.  Yon hap News – 28 August 2015
UK – The UK Cinema Association (formerly CEA) will be holding a one-day conference in London on the topic of 'Engage | Reward | Grow: Marketing the big screen experience' at the Picturehouse Central in London's Piccadilly Circus on 17 November. The focus will be: "what more operators might do to market the big screen experience: how they can maximise revenue from their audience; and what lessons there are to be learnt not just from within the industry but from other relevant sectors." Tickets are available here.
UK – Ymagis has announced a partnership with British logistics specialist National Film Transport (NFT) to jointly provide DCP hard-drive duplication services to the UK cinema industry. As part of this deal Ymagis has set up a new duplication facility near Heathrow through its London-based subsidiary. Interesting to see that for all the talk of shift to satellite and IP distribution there is still a significant market for HDD distribution. Press Release (PDF) – 27 August 2015
Ireland (Rep.) – Irish Multiplex Cinemas doubled profits on last year to euro €850,379 (USD $960,000). The Ward-family owned company – one of its several cinema interests – attributed increased profits to blockbusters and cost savings, such as cutting staff from 57 to 44. Irish Independent – Gordon Deegan – 27 August 2015
Germany – The State government of Hamburg and Filmförderung Hamburg Schleswig-Holstein (FFHSH) has awarded euro €100,000 to various art-house cinemas in the region, with the top prize going to the Alabama-Kino, 3001 and Abaton, who got €10,000 each. Other recipients were Elbe Filmtheater (€10,000), Koralle Kino (€8,000), Magazin Filmkunsttheater (€8000 Euro), Zeise Kino (€8,000), Studio Kino (€8,000), Blankeneser Kino (€6,000), Savoy Filmtheater (€5,000), B-Movie (€5,000), Passage Kino (€3,000) and the Lichtmess Kino (€3,000). Hamburger Abendblat [DE] – 25 August 2015
India – UP seems the most film-friendly state in India, having made eight films tax free so far this year. But admissions typically only go up noticeably at single-screen cinemas that typically pay the 40% entertainment tax that many multiplexes are exempted from. Times of India – Saloni Tandon – 26 August 2015
USA (CO) – The Aurora cinema mass-killer James Holmes was formally sentenced to life without parole. The outcome came three years after the attack that killed a dozen and left many more injured. The United States is now averaging more than one mass shooting per day – 247 shootings in the 238 days of 2015. IB Times – Debleena Sarkar – 28 August 2015
Canada – Financial Post takes a look at the drive-in cinema market in North America, down from its peak of over 4,250 screens in the mid-50s. "Today, there are just 336 outdoor theatres in the U.S. and 51 in Canada, according to Drive-Ins.com, an industry compendium." But the industry is in good health and keeps attracting audiences, "fuelled by new ideas and an old-school appeal." Financial Post – Nick Faris – 28 August 2015
Canada – Cineplex has suspended 'sensory friendly' screenings in this Newfoundland cinema over the summer for autistic children and their families, citing low attendance. The last couple of films shown were "Avengers 2" and "San Andreas" – not exactly kiddie fare. CBCnews – 26 August 2015
UK – Cinema advertising major DCM's CEO Karen Stacey says that while ad-blocking software may cost ad industry GBP £14  billion in lost revenue this year, cinema occupies a 'privileged position', with the big screen digital advertising medium offering unprecedented flexibility for campaigns. It also doesn't hurt that its been a good blockbuster year, with cinema ad revenue up 21% year-on-year at the six month mark. Karen Stacey – MediaWeek – 28 August 2015
Event Cinema
USA (NY) – In a further sign in growth of the event cinema (nee alternative content) market, New York's Met Opera has reported that its live cinema transmissions account for around 1/8th (12%) of the company's annual income. Now in its 10th season, Met Live in HD is worth USD $60 million, goes out to 2,000 theatres in 70 countries across 11 time zones. Annual profits are USD $17-$18 million. Variety – Tim Greiving – 25 August 2015 
UK – SMPTE UK section will together with Ymagis be hosting an event on 19 November called 'Event Cinema, big TV or something more' at 10 Argyll Street in London's Soho. Tickets are available here.
Concessions / F&B
UK – Secret Cinema's smaller culinary cousin Edible Cinema is staging a new event in London. Tim Burton's "Charlie and the Chocolate Factory" will be shown at the Science Museums's Imax, accompanied by food inspired by the film, including gum that supposedly tastes like a three-course dinner, violet marshmallows and melting sweets. Harpers Bazaar – Rebecca Cope – 24 August 2015
Cinema Opening/Closings
USA (NY) – New York city is getting its first new independent cinema in a decade when the Metrograph opens in February next year at 7 Ludlow Street (at Canal Street). It will have two screens with both digital and 35mm projectors,  a restaurant, cinema-dedicated bookshop, café and lounge. IndieWir – Zack Sharf – 24 Augut 2015
UK – Thanet District Council is set to restore the modernist Art-Deco Dreamland Cinema and its associate multi-purpose venue back to their original 1930's design. The GBP £18 million restoration is part of an effort to restore this part of Kent's tourist appeal. BDaily – Nick Hill – 24 August 2015
UK – Stockport's historic Savoy Cinema is set to re-open in October. 2,000 people have joined the membership scheme since the cinema closed and changed ownership. The new cinema will have fewer seats than before closing (now 170) and two screening on weekdays and four on weekends. The new owners previously successfully renovated two similar cinemas – the Ritz in Belper, Derbyshire, and the Regal in Melton Mowbray. Manchester Evening News – Helen Johnson – 28 August 2015
Laos – Thai exhibitor Major Cineplex has opened its first luxury multiplex in the Southeast Asian state, with Chinese film "Vampire Killers" as the opening blockbuster. The Major Platinum is a joint venture with Indonesia Platinum Major and is located in Laos' first modern integrated shopping centre, the Vientiane Center 4th floor, It is ??4,500 square meters in size with 5 screens, 1150 seats, including three 3D auditoriums. China's Huawei sponsored the venture and provided exclusive branding for the theater. People.cn [CN} – 23 August 2015
Pakistan – Karachi Metropolitan Corporation's (KMC) has closed the Cinepax City Auditorium cinema that catered to audiences from North Nazimabad, Nazimabad, Federal B Area, Gulshan-e-Iqbal and Gulistan-e-Jauhar. "The area was supposed to be a centre for educational and cultural activities but was turned into a cinema," the KMC said in a statement, despite Cinemax claiming that it had been paying taxes to the KMC for the past three years. The Express Tribune – Oonib Azam – 26 August 2015
USA (WI) – Marcus Theatres is closing Valley Value Cinema after Labor Day 7 September. The second-run discount cinema is the latest victim of the discontinuation of 35mm prints. Built as a three-screen in 1978 it was originally attached to the Valley Fair Mall in the Town of Menasha, the United State's first weathered-protected shopping mall. But it was demolished in 2007 and the now six-screen cinema became a free-standing building. Post-Crescent Media – Maureen Wallenfang – 27 August 2015
Finally
A very special congratulation to Sripal Mehta and Harold Hallikainen who have been awarded the SMPTE Samuel L. Warner Memorial Medal Award in recognition of their collaborative work in the development of closed-caption communication protocol standards for digital cinema. Their work opens the world of wonder that is cinema to hundreds of thousands, if not millions, who would otherwise not been able to enjoy it. Thank you.
SMPTE® Announces 2015 Award Recipients | Society of Motion Picture & Television Engineers

Latest posts by Patrick von Sychowski
(see all)