Wanda Cinema Line had already planted its flag in the United States by acquiring the country's second largest exhibition chain, AMC Entertainment, and now the Chinese company is entering the Australian market with an identical business move, snapping up Hoyts. Like AMC, Hoyts is the number two cinema operator (by screen count) in its territory. The deal is the latest, but unlikely the last, in Wanda's continued global expansion in the motion picture industry.
Indeed, the purchase of Hoyts by Wanda is not entirely unexpected and comes just six months after the circuit was sold by Pacific Equity Partners to ID Leisure Ventures, an investment firm owned by Sun Xishuang, the 149th wealthiest person in China. The price Wanda ponied up for Hoyts and how it was financing the deal was not divulged when news of the sale was first made public.
Wanda, a subsidiary of the Dalian Wanda Group, China's largest commercial property firm, likely used some of the more than USD $200 million (RMB ¥1.2 billion) it raised during its initial public offering on January 22nd of this year to pay for the Hoyts transaction, which is speculated to have cost around the same AUD $900 million (USD $750 million or EUR €627 million) that ID Leisure paid for the cinema chain in December 2014. To understand the reasoning behind such conjecture, and why ID Leisure would flip Hoyts so quickly for little, if any, profit, one needs to know a little bit about the circuit's recent history and Mr. Sun's close ties to Wanda.
A Brief History of Hoyts
Rather than starting at the turn of the Twentieth Century, when the company that would eventually become the Hoyts Group first began operating, lets just venture back a little over ten years. In 2004 Publishing and Broadcasting Limited (PBL) and Seven West Media Limited (née West Australian Newspapers Holdings Limited) banned together and each ponied up AUD $173.5 million to pay a total of AUD $347 million (then USD $260 million) to purchase Hoyts from Consolidated Press Holdings, a media company run by the legendary Packer family.
At the time, the Australian box office was in the midst of a hot streak with films like the "Lord of the Rings" trilogy helping push the annual gross to AUD $2.89 billion (then USD $2.2 billion). More than a few financial analysts believed the two companies were paying too high a premium for the Hoyts Group, the parent company of Hoyts Exhibition, the cinema screen advertising firm Val Morgan and the film distributor Hoyts Distribution.
Over the next three years box office continued to decline until PBL and Seven West Media fled the business by selling Hoyts to Australia's largest private equity firm, Pacific Equity Partners, for AUD $440 million (then USD $369 million). Because this price included at least AUD $140 million (then USD $117 million) worth of debt both companies lost a combined AUD $50 million (then USD $42 million) during their foray into the motion picture industry. When PEP acquired Hoyts the circuit operated 30 cinemas in Australia and nine in New Zealand amounting to 389 screens.
For PEP, Hoyts was always a short-term investment meant to be turned into a stable, if not somewhat profitable, venture that would lead to a lucrative exit in the form of a liquidation event such as a sale or public offering. What PEP hadn't counted on was a global financial crisis that would not only lead to a lack of potential buyers for Hoyts, but also a recession in which movie attendance would dip. That Hoyts' new owners also had to convert the chain to digital projection also became a financial weight to bear.
In 2011 the company abandoned its plans to float the company when the market proved too volatile for IPOs. A year later the equity firm sold Hoyts Distribution to Europe's Studiocanal as it waited for economic conditions to be more favorable for an exit. In 2013 PEP relied on the help of financial institutions such as Credit Suisse and UBS when entering the the high-yield debt market to raise AUD $551 million (USD $450 million) in long-term liens. This allowed the firm to recoup almost all the money they had spent purchasing Hoyts Group. PEP hoped for a bigger payday late last year when they announced plans to float Hoyts on the Australian Securities Exchange for AUD $900 million (USD $750 million or EUR €627 million).
Earlier in 2014 Hoyts had pressed the pause button on their video-on-demand service, Stream, which the company had been developing for upwards of two years. The VOD play was meant to expand Oovie, a DVD rental business which offers movies through a network of automated kiosks. Despite what was reported to be a successful roadshow for Hoyts before its IPO, the financial markets were looking a bit dodgy by for its IPO in November and PEP entered into acquisition talks with several interested parties.
Wanda Cinema Line was heavily rumored to be interested in acquiring Hoyts, which had grown to 450 screens in 50 complexes, 40 in Australia and 10 in New Zealand. But in the end it was Mr Sun who emerged as the buyer through his investment vehicle, ID Leisure Ventures, for what was estimated to be the AUD $900 million (USD $750 million) PEP had been seeking through its IPO. The acquisition was announced on December 23rd, 2014, a week after Wanda Commercial Properties, another subsidiary of the Dalian Wanda Group, was listed on the Hong Kong Stock Exchange in an IPO that raised USD $3.7 billion.
Waiting On Wanda
Sun barely had time to unpack his bags at Hoyts or get new business cards printed before, less than six months after announcing the purchase of the circuit, he is now selling the company to Wanda Cinema Line. This will only validate those who assumed Sun was purchasing Hoyts last December so that the Dalian Wanda Group could grab hold of it at a later, more opportune date.
Certainly such a maneuver could directly benefit Sun financially. The majority of his current wealth is derived from his 6.3% share of Wanda Commercial Properties. He also owns a roughly 4.3% stake in Wanda Cinema Line. Both of these companies were in the midst of high profile IPOs when Sun picked up Hoyts, making it impossible to focus attention or dedicate resources to such an acquisition. Such a large expenditure may have caused some trepidation among potential shareholders planning to invest in either IPO.
As it turned out, the Wanda Commercial Properties float was less than stellar. Though it would eventually return Wang Jianlin, the billionaire owner of Dalian Wanda Group, to the rank of richest man in China – a title he has been swapping routinely with Alibaba's founder and Executive Chairman Jack Ma – the company's stock price dropped on its opening day of trading in Hong Kong. Doubts over the company's debt and valuations kept many institutional investors away from the IPO. The stock hovered around its initial offer price for the first three months before rising 42% to HKD $68.60 (USD $8.85) since the beginning of April.
The IPO for Wanda Cinema Line fared much better when the stock was listed at RMB ¥21.35 (USD $3.44 or EUR €3.09) on the Shenzhen Stock Exchange one month later on Jan 22, 2015. On its first day of trading its stock price jumped 44% to RMB ¥30.74 (USD $4.96 or EUR €4.45), the maximum opening day increase allowed by the exchange.
While neither public offering put the Dalian Wanda Group in financial jeopardy, it was not an ideal time for the company or the subsidiaries it was floating to be undertaking major acquisitions. Yet, by the fourth quarter of 2014 PEP had made it quite clear that they were either going to IPO Hoyts before the end of the year, or sell it.
If the float were to occur, Wanda might still have an opportunity to scoop up Hoyts, but might have to pay a premium depending on the stock price whenever a deal was struck. Should PEP sell Hoyts outright to another entity, Wanda could very likely miss out on one of its best options for entering the Australian exhibition space. Thus, the very probable theory that Sun, via ID Leisure Ventures, purchased Hoyts to hold onto it until Wanda was ready to take it onboard.
In the few intervening months in which Sun was the majority owner of Hoyts, Wanda Cinema Line's stock price has climbed steadily over 1045% to RMB ¥244.89 (USD $39.37 or EUR €35.35). No indication was given to how Wanda Cinema Line would pay for the Hoyts acquisition, however it is unlikely to have been a stock deal or for the company to have sold more shares of its stock to raise the necessary capital. Wanda has a successful track record (so far) of expanding its holdings by leveraging debt financing instruments.
Even so, Wanda Cinema Line halted trading of its stock on May 13th and issued a "suspension of progress on major issues notice" on May 20th. Speculation swirled over why Wanda had chosen to halt trading and over the past several weeks specious news stories have been published about the company's intention to purchase various Japanese entities including the pornography studio S1 No. 1 Style. Obviously, none of these reports turned out to be accurate. It wasn't until yesterday that Wanda provided any indication through a regulatory filing that it had halted trading of its stock to plan "a major reorganization of assets" so that it may acquire "100% of the equity" of Hoyts Group.
Wanda's Strategic Soft-Power
No matter the financial means or methods by which Wanda Cinema Line was able to acquire Hoyts, it is yet another strategic transaction that exemplifies the company's shrewd business acumen.
Hoyts opens the door for Wanda to Australia, a region more closely linked to China than any other western region, and not just due to geographical proximity. China is Australia's biggest export market for everything from metals to agriculture and dairy products. Iron ore exports alone can explain the strength of the Australian dollar for many of these past years.
In addition, China overtook the United States as the biggest foreign investor in Australia just prior to the Wanda-Hoyts deal, mainly on the back of real estate investment. It is estimated that China will invest AUD $44 billion (USD $34 billion or EUR €30 billion) into the Australian real estate market over the next seven years. Wanda's purchase of Hoyts could be seen as a way of getting ahead of this recent trend before real estate prices became too inflated.
The deal could also be seen as a way for Wanda Cinema Line to expand its cinematic retail might globally at a time when the importance of worldwide theatrical box office for Hollywood studio movies has never been higher. It is estimated that many studios now take in over 60% over their gross on any title from international markets, a figure that is forecast to rise above 75%.
Controlling and accessing distribution channels for theatrical content, or at the very least being a large stakeholder in them, is ever more important, especially in English language territories such as North America, the United Kingdom and Australia & New Zealand. Wanda will own a leading cinema chain in two of these territories, so don't be surprised if you see them show up in Europe to acquire a major circuit there too.
Wanda Cinema Line is already the largest cinema operator in China, operating 1315 screens in 150 theatres. When Hoyts is added the company's total worldwide screen count will rise to 6,630, or roughly 5.5% of the 120,000 commercial movie screens around the globe. With dominant circuits in three key markets – Australia, China and North America – a distributor will have to deal with Wanda at some point on any of their wide international releases. Wanda will be in a much better bargaining position and could conceivably negotiate better film rental terms from distributors who want access to all three territories.
The same is true for any capital expenditures or retail product offerings the company intends to purchase. The large size and scale of Wanda's cinema holdings will enable it to drive the price of everything from Imax screens and digital equipment to popcorn and Coke down through high volume deals. Multinational retailers such as Starbucks and Wal-Mart are able to keep their overhead lower by employing similar strategies when procuring fixed assets or inventory for sale.
Finally, it must be noted that Wanda won't always have to look outside itself for product to sell, specifically when it comes to motion picture content. The company is constructing China's largest film studio in the eastern province of Qingdao. Built on 494 acres, the facilities will feature:
…thirty purpose built sound stages, China's most advanced temperature-controlled underwater stage, the country's largest exterior water tank, a combination of natural scenery and custom-built locations, in addition to world-class facilities for post-production that will deliver the most advanced working environment.
Construction began earlier this year and the complex is scheduled to open in April of 2017. Wang's goal for Wanda Studios Qingdao is to create the largest state-of-the-art media production complex in the world to service content creators from all over the world. As such, in September of 2013 he invited movie stars from all over the world to the ceremony announcing his plans for the studio, including Leonardo DiCaprio, Nicole Kidman, John Travolta and Zhang Ziyi.
What this means is that Wanda will be a vertically integrated company manufacturing, distributing and selling its own products, much like the Hollywood studios did before the Paramount Decree outlawed such practices in 1948. In other words, by operating a large number of theatres in three different countries, Wanda is insuring that cinemas will play the films its studios will be producing. There may be an initial cultural obstacle of getting English speaking audiences in North America and Australia to appreciate Chinese films, but owning the distribution channels gives Wanda the luxury of a little extra time to gain adoption of its content.
This concept can already been seen at work through Wanda's 2012 acquisition of AMC. Before Wanda purchased the circuit, AMC rarely, if ever, booked Chinese films in its theatres. Now the chain is showing more than ten Chinese titles per year.
This is an economic example of the concept famed political scientist Joseph Nye described as "soft power"; the ability of a country, or in this case a company, to persuade others to do what it wants without force or coercion.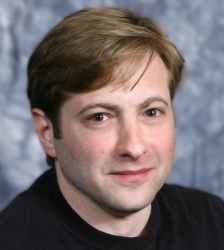 Latest posts by J. Sperling Reich
(see all)