Foreign Policy Review has an excellent in-depth article "Hollywood's New Box-Office Battleground: The Chinese Heartland" with the sub-heading, "Forget Beijing and Shanghai. The fates of flicks like Age of Ultron will be decided in places like Changzhou." The article is clear in identifying the opportunity in tier-two and three cities, but also the danger of a real-estate bubble as online sales hollow out physical retail, making malls ever more dependant on cinemas for attracting footfall.
Chinese movie mania is extending roots deeper into the country; while huge megalopolises like Beijing, Shanghai, and Guangzhou accounted for 32 percent of the nation's box office in 2010, by 2014 that share had fallen to 23 percent as ticket sales grew in second and third-tier cities like Changzhou. The trend is clear: As China's film market grows, the country's small and medium-sized municipalities will constitute a rising share of the world's cinema landscape, as well as decide the financial fates of more and more of Hollywood's biggest films. LINK
Dadi Cinema has signed a deal with Intime Group to develop a strategic bilateral co-operation. The two will open the first cinema on 11 June 11 in Anhui Province's Intime Wuhu City mall. The two companies will also explore the "Internet+" commerce potential for their customers, highlighting the strong trip-lateral bond emerging between Chinese exhibitors, real-estate/mall operators and on-line commerce platforms. LINK
Another "Internet+" partnership, this one between Stellar Film Group (SMI) and China Food Industry Corp. "Upgrading from pure cinema as "Cinema + community terminal shop", near the theater to cover 2.5 kilometers of the surrounding area. Stellar will complete the upgrade this year for 200 theater building , the rest of the country will follow in the next three years said Xing, with "a county hospital shop" investment strategy, reaching 500 theaters, the scale of 2,000 community stores with 20 million members covering approximately 200 million users crowd."  LINK
Slightly old news (April) but in the first quarter of 2015 the no less than 21 cinemas were caught perpetuating box office fraud. "China Film Distribution and Exhibition Association, the China Film Producers Association has told Xinmi Pyramid Studios that 21 theater's box office behavior concealed evasion and were issued penalty notices. Among them, 12 belong to the theater and cinema where film screenings were suspended at least three months, sentenced to nine theater fare evasion concealed 8 to 10 times the amount of a fine ranging, but canceled it 21 movie theater this year to special funds." This is an increase on the previous quarter, meaning that more cinemas are cheating or more are getting caught.  LINK
More evidence that private cinemas are growing like mushrooms after the rain in China. The city of Changsha in south-central China (urban population 3.6 million) had four-five private cinemas last year, but today there are over 60.
"Among the cheapest package 128 yuan [USD $20], we can accommodate five people, the largest inter-packet 188 yuan [USD $30], can accommodate 10 people, on average, the price is very cheap, there are many families come together to watch the movie." Mao said that at present the private cinema market prices are not expensive, and some private theaters are even offered "one yuan viewing" promotions.

"Night is the best time for business, if it is the weekend you have to make reservations in advance." Mao Wei said that 20-30 year olds are the main consumer groups, in which the vast majority of movie fans, "if they buy a genuine Blu-ray Disc, the price 100 to 200 yuan [USD $16-$32], so it is better to watch a private theater. "  LINK
Wanda Cinemas' shares were suspended from trading pending a major announcement, that has not yet materialised. Much speculation about who they company might or might not be buying (Jinyi Cinema? Arts TU network? UME Group?) . Since its IPO Wanda Cinema shares have gone from CNY ¥27.94 to CNY ¥244.89 just prior to being suspended. LINK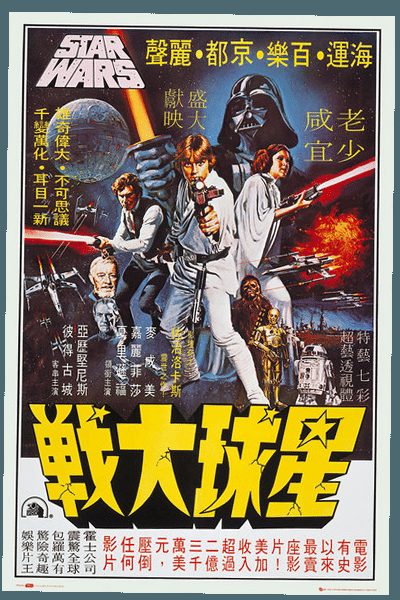 All six "Star Wars" films will screen in China for the first time ever in cinemas, as part of the Shanghai Film Festival. "In a release, SIFF organizers called the series "the greatest sci-fi masterpiece in film history," saying that they hoped to generate discussion and Chinese interest ahead of the upcoming Force Awakens premiere."  LINK
Poly International Cinema has been forced to close on of its cinemas because of a dispute about rental terms. "The Chengdu Business Daily reporter that on the authenticated @Chengdu_Poly_Million_and_International_Studios microblogging site, on May 12 it had issued "an open letter to the fans," stating that "due to financial issues of another city the mall with my company Poly Million and International Cinema House Green Shop property, disagreement on the lease contract issues has not yet been properly resolved, so the government forced the suspension of the Green Store business."" LINK
After the one yuan cinema ticket deals, Wanda now offers a 1 yuan popcorn deal. Scan away the QR code above. LINK
Despite having been crushed in the opening weekend by "Avengers: Age of Ultron", the Chinese stage-to-screen adaptation of "12 Angry Men" ("12 Citizens") has managed to sustain itself in cinemas and grow its second week footprint thanks to word-of-mouth and celebrity endorsements. "Despite the phenomenal blockbuster "The Avengers 2" row of film extrusion, but "Twelve citizens" at less than 5 percent of the first row of film attendance in real time. Some four-tier cities, because a small amount of discharge sheet problem, but that there is a case that tickets are hard to come by."  LINK
The anime "Doraemon: Stand by Me" has become the first Japanese film to be released in Chinese cinemas in nearly three years, since "Ultraman" was released in July 2012. "China has an annual quota for releasing no more than 30 foreign movies. Since mid-September 2012, and the cooling of Sino-Japanese relations, China has not  released any Japanese movies. Many diplomats hope popular Chinese children's favorite Doraemon will improve the atmosphere of Sino-Japanese relations, with its motto "work harder children.""  LINK
Wenzhou Municipal Government has signed a memorandum of understanding with the Korean Broadcasting Communications Commission for for the development of closer ties in radio, television and media. "Yang Hui-speed Wenzhou, president of radio and television media group, is currently working with South Korea CJ Group, to set up in cooperation with the theme of live auditorium, various live interactive experiences for promoting in CGV theater, and South Korea EBS companies filming TV drama, etc. have been put on the agenda. Theater project will be in Wenzhou city." CJ CGV has 28 cinemas in Mainland China. LINK
Patrick was a Senior Analyst at Screen Digest, went on to launch the digital cinema operations of Unique and Deluxe Europe, then digitised Bollywood at Adlabs/RMW, and now writes, consults and appears on panels about cinema all over the world.
Latest posts by Patrick von Sychowski (see all)