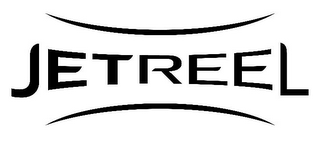 GDC has been touting the home cinema potential of its DCI system in China. At Beijing Wangjing mansion the company showcased its Jie Terui (JETREEL) brand on 12 May, screening "Avengers: Age of Ultron". GDC claims to have had 60 titles in 2014 for Jetreel, with Huayi Brothers holding a 30% stake in the venture.
And in terms of quality sources, with Peter Lin's words, it compares to the commercial theater standards. "We are the only Hollywood DCI Digital Cinema standard home theater projection systems, which is equivalent to 10 times the bandwidth of Blu-ray movies, the size of a movie about 200-400G."
The price of films is CNY ¥1,000 (USD $160) per viewing and the company claims to have installed 50 units in the past year. Several companies, including Imax are pursuing ultra high-end home cinema projects in China. (see also next article) LINK
TCL Group will be launching its "Synchronization Network" with the GoLive TV brand for the day-and-date simultaneous streaming of films into cinemas and homes in early June. Developed together with China Film Science and Technology Research Institute the "smart home movie theater" pilot project has already been adopted by television manufacturers Skyworth, Konka and others. Viewers are said to get access to Hollywood films for CNY ¥360 (USD $58 ) per year, with CNY ¥10-¥30 (USD $1.60-$4.83) for a single film, though it is unclear if any deals are in place for Hollywood content, particularly day-and-date. The Vice President of TLC Multimedia "Liang Tiehang [claims] that "synchronized cinema" and the cinema are largely complementary," because the former will mainly target third- and fourth-tier cities. LINK
SMI Group, which operates Stellar International Cineplex, has released the app for its "Internet++" platform (Culture Media + Internet + Service Life) and is promising to create China's first "free viewing" theatre, where " members can rely on social activities in the theater, look for new friends, placing the cinema in a new social position; at the same time, through the Stellar life platform usage, they will also enjoy free viewing rights, will also get to enjoy exclusive shopping discounts, VIP lounge, viewing the green channel and other exclusive rights." Three years ago, SMI Group is said to have founded China's first regional theater channel based online mall.  LINK
With 18.6 cinema screens opening per day in Q1 of this year in China, recruiting and training skilled cinema staff is a challenge. Chen Xing Technology is ready to help you out. "After long-term exploration and practice, Chen Xing Technology established a set of high-quality scientific and rigorous screening theater on-site optimization services (ORI Chen Xing Technology Optimization Services) standardized processes," which it is now rolling out on a large scale.  LINK
More complaints from domestic directors of Chinese feature dramas (such as the recent "12 Citizens") that they are being unfairly squeezed out by "Furious 7" and "Avengers: Age of Ultron." "Some time ago the serious film about the living environment of the country in a difficult topic to stimulate discussion, many people think, largely cinema operator "denied" the opportunity for serious movie… But theater is still willing to support high-quality domestic movies, "If you have good domestic films, we want to give more points screenings.""  LINK
Motion seats are popular in China, but some spectators complaining on micro-blogs that there is too much smoke which means they can't read the subtitles and they are shaking too much to eat popcorn or drink Coke. "May 12 morning, micro-blogger @Feifei_is_king went to his theater to see "The Avengers 2" in 4D experience: "Those who have shot the aircraft and racing chair, an explosion and firing a gun, under-ass shake, the auditorium still full of smoke, the movie subtitles can't be properly read. For half of it I suffered motion sickness, had to sit on the floor to watch the final. On the roof as well as key lights, flash was people I can not stand. " But the cinema defends itself that "Primetime is substantially all sold out."  LINK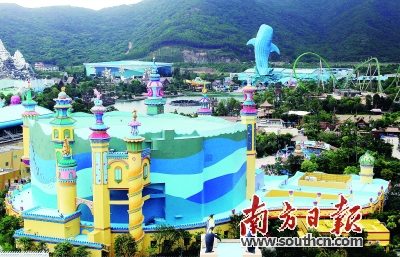 A 5D theatre to rival the largest of Imax screens is opening in June. "Reporters learned that on the 18th, Zhuhai Chime-Long Ocean Kingdom 5D castle theater is expected to open June 1. According to reports, the theater building height equivalent to 10 storeys high, the audience hall a total area of 3,000 square meters, equivalent to the domestic five IMAX theater area, and has the world's largest 180-degree curved screen 3D."  LINK
Barco was showing of its laser projectors using ALDP laser light source at the Light Peak Optical Fair. "According to Fu Wei, the Light Peak Optical Film to join ALPD laser technology on display digital cinema projectors DP2K-20L used, enabling 20,000 lumens of brightness, the color expression and reducing the effect of full compliance with the DCI standard, full support for high-gain metal curtains and all types of 3D technology will bring unique viewing experience to the audience."
The audience was also treated to a 4D display of "Furious 7".
Yicheng is set to get a Five Star cinema. "The new theater general manager Zhou Tiedong settled in Marina, said the company will create the new district most high-end leisure and entertainment movie experience. New Film Alliance of movie tickets through a business will cover Yicheng Fu Square cinema for consumers to provide maximum viewing convenience."  LINK
Finally
A man was caught and convicted for breaking in and stealing from a staff locker room in a Shaoxing Cinema in Qianqing. "Wang sneaked into the theater staffs' locker room theft, he confessed to the crime. Wang explained that he usually always go to the theater to see the movie, found the staff at a busy time, very few people near the locker room. So, from the greed of his mind he committed the crime." CCTV cameras caught him out. LINK

Latest posts by Patrick von Sychowski
(see all)