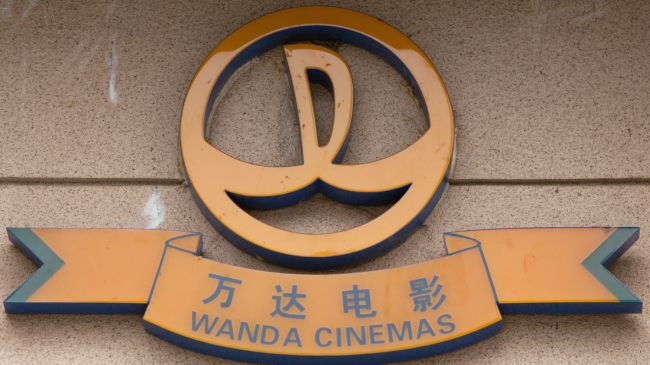 Wanda is expecting year-on-year profits to increase by 40% to 60%, with quarterly profit of CNY ¥298 million (USD $48 million), wheres in 2014 its profit was CNY ¥213 million (USD $34.4 million) over the same period. Growth is attributed to funds raised from its IPO speeding up the roll-out of new cinemas; 42 new theatres in the first quarter of 2015 alone. Wanda also attributes growth to the growing domestic film market as well as efforts to develop membership and other measures. Wanda Cinema shares listed on 22 January at a price of 21.35 yuan but have risen by 1 April to 97.99 yuan. Yet Beijing Daily injects a note of caution that rising rents could negatively impact Wanda Cinema's fortunes.
A quarter of new Wanda Cinema 42 theater shows significant expansion of trends have emerged. According to Wanda Cinema prospectus, as of the end of 2013, there are 142 Wanda Cinema cinemas with a screen count of 1,247, and by June 30, 2014, Wanda Cinema has opened a total of 150 theaters, with 1,315 screens. Thus calculated, the first half of 2014 the total number of Wanda Cinema theaters increased number 8, 2015 first quarter the number of new theaters just under 42 1/5. Poly Film Investment Co., Division Director Liu Jianfeng public opinion is that based on the rapid development of cinema, since its launch in January 2015, a large part of the funds raised are being used by Wanda Cinema for theatre expansion.  LINK
An interesting look at how Wanda transformed itself into the cinema major that it is today, thorough a series of smart real-estate deals and partnerships.
Back in 2004 Wanda had a single-minded focus on the real estate business, and few would have thought that decade later it would become the country's most powerful cinema company. At that time, Wanda and Shanghai Media Group signed a strategic cooperation agreement. According to Wanda's it was willing to follow the leadership of where theater was built. But then the Shanghai Media Group replaced its leadership and terminated the contract. But by this time Wanda had a dozen theaters open or opening soon, so there was no way to force Wanda to only choose Xinyi Heng, or for himself to break open a window. Fortunately, tied to commercial real estate arm of Wanda, Wanda Cinema rapidly completed its transformation from a small unknown company to claim the national box office champion, which took only four years.  LINK
Baidu is the latest mobile commerce platform to offer super-cheap tickets in this "Super Week 6" CNY ¥6.6 (USD $1.06) special. Baidu previously launched a CNY ¥3.7 "Girl's Special" offer.
According to reports, the "Super Week 6" will be officially launched on Friday 18:06, as long as the user logs on to Baidu's mobile platform, chooses a Saturday screenings, completes the online seat selection and payment links, collect user passwords for votes SMS. After collecting tickets to the theater to complete the operation.

Cheap movie deal appears only on holidays and other fixed period, while the Baidu "Super Week 6" great cheap movie will be normalized trend. Baidu's Head of Film Marketing, told reporters, "Super Week 6" event will take place in the future on every Saturday during the holidays, to catch up with more aggressive promotions, online seat selection can be more favorable price.  LINK
More and more cinemas are expressing anxiety about the cheap mobile ticket trend – but still block-sell seats to the various online platforms.
In addition to buying third-party online tickets sites are also a menacing presence in cinemas. In a theater in Hefei Administrative District, the reporter saw the Cat's Eye, Time Network, Guevara, Baidu Mi, Cobwebs and other self-service ticket machines in rows together. Vitality Studios Marketing Director Zheng Pingping told reporters that online tickets accounted for half of the audience, and even more during peak season. "They check the movies, pull out a cell phone to buy, the commerce site will treat the buyer as VIP." Chief District company's staff Wang Zhou told reporters, "No, people do not buy tickets in the cinema." He said that now the cinema has largely become a quiet environment and customers mainly log on to see where to go where the cheapest deals are offered. In addition to these deal savvy customers, there is a class of cinema fans that are standing buy the theater entrance. "Buying tickets this way is definitely cheaper!" said Miss Tang and friends, who had just finished lunch and were making the provisional decision inside the multiplex to watch the movie. Directly after having selected which film to watch they pulled out their phones.  LINK
The fact that these 'micro cinemas' are said to be showing "the latest foreign films" makes me wonder how strictly IP rights are being respected. Asking whether traditional theatres should fear this phenomenon, the article acknowledges that the "Copyright issue is still a problem," but says fears that traditional cinemas will be affected are "unfounded".
On Saturday morning, at the opening of a private theater in Luohu, this reporter went to the location and found where you can see the latest foreign films, pick one, invite a couple of friends, and feel the most intimate movie perception in the room. According to the survey, this type of "theater" has today become very popular in Shenzhen, in the Public Comment micro-channel one can find up to 30 of them. Since they are based on the personal preference selection of films, including luxury room viewing, they are known as "private cinema", a more professional version should be called "micro-screen theater."  LINK
Chen Xing Technology highlights deterioration that digital systems and screens suffer over time, particularly once warranties expires, and puts itself forward as the solution. From 1 January 2015 to 31 March the company provided free high-quality cinema screenings and testing services and training to 100 theaters, it claims.
Chen Xing Technology Innovation put forward the "high-quality screening optimization services," a series of activities. 2015 January 1 to March 31 will be free to respond to national call 100 former cinema theater offers high-quality screening and testing services and training to help further optimize and enhance the cinema viewing experience. And there are already a number of companies in registration, like Liu Chen Xing Technology is also the same as a professional engineer and forth on the road, for customers to solve problems. Going to the cinema for testing, testing, training, publishing test report, assessment is to identify problems, carry out optimization services.  LINK (The second part of the article can be found HERE)

Latest posts by Patrick von Sychowski
(see all)