An audacious hacking into a Shanghai cinema online ticketing system allowed thieves to allegedly siphon off almost CNY ¥1.5 million (USD $240,000).  While SARFT says that this sort of attack has never been reported before, Beijing-based security consultant Chong Yu is quoted as saying that "this kind of thing happens every day."
According to Shanghai media reports, recently, some criminals used a Shanghai theater network ticketing system's vulnerabilities, paying only a penny of the price, for which the face value was 140 yuan, to buy a theater ticket in the sale of the network platform, and ten sell it on other network platforms for 36 yuan, resulting in cinema ticket revenue loss of about 1.47 million yuan. Surprisingly, not only did the third-party payment platform not detect the problem, but even the theatre they stole from found strange.

Shanghai Film Distribution and Exhibition Association, who said that due to the fare billing cycle being longer, the latency network ticketing platform issues will take longer time to resolve, have referred the case to the Public Security Bureau in conjunction with site-related criminal activities lottery incidentally discovered, and got in touch with the theaters by association. The cinema ticket vendor only belatedly realized that their network was compromised, but at this stage already faced the loss of more than one million yuan.  LINK
March 15th was World Consumer Rights Day. Several newspapers used this date to take cinema to task for not allowing customers to bring in their own food.
In early March, the reporter has twice come Juhui CGV Star Studios Hohhot Zhongshan Road and found the staff here have still not allowed to carry the audience to bring in their own takeaway food. Some viewers are not satisfied, but in order to smooth admission, had to accept to put takeaway food in storage.

The Studios executives into Lijun told reporters Studios the ban on takeaway food is "industry practice", she has worked at Wanda and Juhui CGV theater star, and this has not broken any regulation. No matter where, loyal supporters and firm performer she affirmed this provision, for which arguing against is a waste of breath for the audience.  LINK
An in-depth article on the phenomena of community theatre (i.e. small private viewing rooms), a maker which could be worth billions of yuan.
For the national theater count, the number of screens is still in a high growth curve. While commercial cinema infrastructure in the city shopping center, viewing the basic needs of people to go by car or bus to get to downtown shopping mall to watch a movie. Large cities, the lack of large residential communities within the theater, are far from meeting the moviegoing crowd convenient viewing needs…

Relevant research data shows that the next three years, Chinese community theater market will more than three billion yuan, the added value resulting in the more than ten billion yuan. Community theater is a theater operator homogeneity serious breakthrough path, has a huge market prospects.  LINK
Micro-Channel Ticketing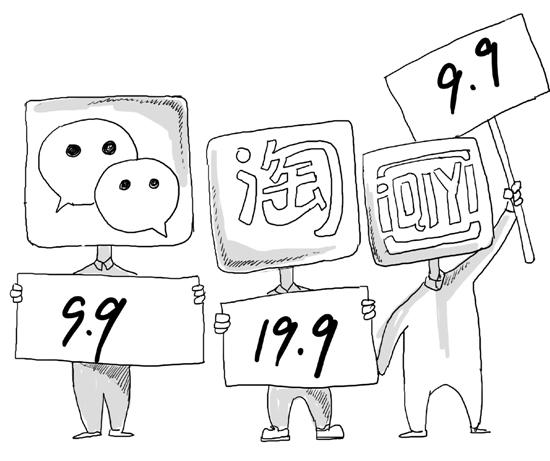 More complaints from customers about not being allowed to convert super cheap cinema vouchers bought through micro-channels to cinema tickets during peak hours, without having to pay an extra charge. What is interesting is not so much that this takes place, but that media writes about it so frequently, showing signs of consumer advocacy.
Ms. Huang told reporters yesterday that she bough movie tickets at a group buying site, each 30 yuan, which it said were convertible to 2D / 3D movie ticket. However, she when arrived at cinema after collecting the vouchers, Ms Wong chose the screening time of a popular 3D movie, so the theater staff told her that the limited voucher required topping up 10 yuan to watch.  LINK
Some cinemas are starting a counter offensive to cheap micro-channel tickets by offering their own half-price promotions that have to be bought at the theatre's own box office.
Yesterday, Wenzhou Pictures announced that it will conduct a 17-day movie promotional activities. From March 15 to March 31, four affiliated to Wenzhou Cinema Studios (White Deer Studios, the new Chinese Cinema, Film World and New Era Public Cinema ) for in-house theatre tickets will be half price. Member theaters' tickets can also enjoy on the day 30 yuan, 35 yuan ultra-low fares at night. In addition to this generous offer, four cinemas will on tn the day of their anniversary, offer in-theatre tickets for only 15 yuan.

"We have to fight back against the 'bloodletting' of online discounts," said White Deer Studios manager Xu Xiaotong. According to reports, to participate in this, the only additional requirement is for patrons to buy "live ticket" in the cinema (members or by telephone appointment, but must be collected 40 minutes before the show, otherwise void), "We just do not want to see people just use the micro-chanel supplier, but how many visitors can buy a ticket to the cinema. " New Era Pictures Cinema manager Chung said.  LINK
Another in-depth look at the price war between the micro-channel cinema ticket providers. The numbers are mind boggling, but there is a clear game-plan by these operators.
According to Xu Wu Cat's Eye cinema director, for 2014 movies out of the total transaction Cat's Eye was 5 billion, accounting for 16.9 percent of the mainland box office.

Public Comment Film Division Head Zhang last month told Economic Observer, that as of December 2014, Public Comment provides an online seat selection to over 2000 theaters, covering nearly 300 cities.

January 2013 saw the establishment of an independent Cat's Eye movie app. US Mission Network founder Wang considers this a "commerce on a horizontal line, with Cat's Eye movies, hotels, takeaways and other areas is a vertical depth of a vertical bar," an important part of the "T-type strategy". Also last year, Public Comments force movie ticketing market, in addition to the idea of ??online ticket sales, Public Comment is to pull a lot of users into a movie audience, enhance the viewing incremental users and markets.  LINK
Even though the Spring Festival (aka Chinese New Year) season is over, there is no slack in cinema attendance. This is partly fuelled by continuing cut-proce offers, as well as a slew of Hollywood films permitted onto the screens, after the end of holiday exclusivity for domestic titles.
 "New Year stalls" has ended, the film market this year should be entering the off-season. But Tianjin public viewing enthusiasm is unabated, the theater is still lively. In addition to the popular large force, and major film O2O platform also played a role in fuelling this surge.

Yesterday, the reporter in a theater to see "Joy", people flocked to see the movie, entrance tickets at the front desk and exchange 3D glasses in a long queue. From some popular screenings, IMAX screenings seat selection page can be found, even though there are a lot of time to leave the field, but gold has almost all been pre-empted the seat, leaving the corners and the first few rows of seats occupied by no one.  LINK
The price wars continue to stir anxiety amongst cinema operators who think that it could create a class of cinema goers who only accept low price tickets.
Jin Yi, general manager of North China's Xu Xun Studios Cinemas believes in keeping an open mind towards cinema trying new things, "the online ticketing culture can play a role for the audience, really bring the audience a better viewing experience and more convenience. But it does impact the traditional business model of the theater, from a certain extent, it is bound to bring a revolution. "For the theater, there is no difference between low fares and subsidies to bring a lot of theater audience flow, but if the film 9.9 ticket price sells, you may train a group of low-alone motivated consumer audience.

In addition, price competition will form a "contagion" situation between the theater. If a theater play the "cheap" brand, then it's normal pricing around the theater, will be no small impact, or even be forced to join the price war. Jiang Yong film industry experts believe that "There is no domestic cinema alliance, also a lack of consensus, even the cinema is a loose organisation where there is competition between the theater itself, especially some of the newly opened theater, willing and micro-channels to cooperate, for them to attract the audience is the key imperative. "The new theater opened in order to attract tourists and short-term measures to cut prices is understandable, but if it is a large number of mature theater are involved in price competition, it will cause a localized price war and then the entire industry will suffer." LINK
However, not all cinemas rely or even see much micro-channel cinema ticket buying traffic.
However, statistics from each theatre showed that the use of this inexpensive and convenient way to buy tickets amounted to less than 10%.

Peace Will  Cinema's Luoyan Kai, deputy general manager of the movie theatre, said that since last July in cooperation with I-Day Clock, it launched a comprehensive online seat selection ticketing business. "In the top ticket about 2% of the audience will probably be entering the market in a short time, the audience awareness is low. In addition to our viewers three percent is 90, they themselves enjoy half-price student tickets, no need to buy with an app; a slightly older audience will not pay for online seat selection, but will generally choose to buy and run membership buy cheap tickets. "  LINK
And International Business Times' Ma Qingyun argues that 9.9 yuan tickets are the 'new normal', here to stay and a good thing.
In summary, we find that the low-priced tickets for the entire film market environment is good. For Studios, the film side, and online ticketing platform, all have a direct role in promoting, is to let everyone continue to further the development of commercialization. Is to promote the healthy development of the entire film industry. We must believe that the market self-regulation, so that self-development 9.9 yuan cheap tickets go on, do not do anything to cover up their alarmist like ugly outdated.  LINK
Technology
North China Recorder touts its turn-key solutions for installing Sony's 4K system.
In 2009, Sony introduced the ultra-high resolution 4K digital cinema system, which uses a single unique design, with its excellent performance and specifically for digital cinema applications, functional design, has been widely acclaimed global theater. In 2011, Sony announced the world's first complete digital cinema DCI standard test systems, is currently the only comprehensive digital cinema system meets the standards of DCI. In 2014, the North China Recorded Cultural Ltd. (hereinafter referred to as "Northern China Recorded") digital cinema projectors become Sony4K dealers nationwide.  LINK
Cinema Opening/Closings
A new cinema for south-east Shanghai through this JV deal with Hong Kong's Pegasus.
Pegasus Entertainment, the Hong Kong production and distribution company controlled by showbiz personality Raymond Wong Pak-ming, is set to open its first multiplex in mainland China.

Through a 60:40 joint venture with Lander Investment, Pegasus has taken a 15-year lease on a cinema in the VivoCity Mall, being built in Shanghai's Minxing district. The mall is developed by Singapore's Mapletree Group and will open in the first quarter of 2016.

Pegasus revealed that it and Lander have together guaranteed performance payments of up to RMB8.3 million (US$1.35 million) to the landlords. The new complex will have at least nine screens, upwards of 1,400 seats and use 4DX motion technology.  LINK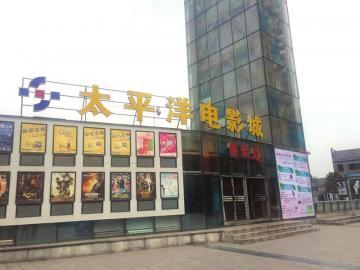 Are older cinemas like this one in Neijiang starting to close because of competition from newer multiplexes? Not clear at this stage.
There is also a public speculation: "It should be influenced by several newly opened cinema right now friends about cinema, not to T'ang Court (Studios), is to go to the Pacific (Film City), but the competition is now closed. "

With these questions, the reporter contacted the person in charge of the city theater. The official denied because by the impact of the new studios, business is bad and close guess. Uptown Theater relevant responsible person said: "After the contract expires, and the other could not agree on the venue because of the conditions of renewal, desperation can only choose the closure we do not want to leave Neijiang, is also looking for a new venue, if the rent. , site conditions are right, we will continue to do in Neijiang Studios, after all, we have a group of loyal fans. "  LINK

Latest posts by Patrick von Sychowski
(see all)