Regal has announced its 2014 Q4 figures, which are up, up, up in all departments, on the back of an improved film slate. Reason enough for it not to want to sell itself any longer. Dividend was also announced.
Total revenues for the fourth quarter ended January 1, 2015 were $799.1 million compared to total revenues of $739.9 million for the fourth quarter ended December 26, 2013. Net income attributable to controlling interest was $46.3 million in the fourth quarter of 2014 compared to $24.0 million in the fourth quarter of 2013. Diluted earnings per share was $0.30 for the fourth quarter of 2014 compared to $0.15 during the fourth quarter of 2013. Adjusted diluted earnings per share (1) was $0.30 for the fourth quarter of 2014 compared to $0.17 during the fourth quarter of 2013. Adjusted EBITDA (3) was $163.5 million for the fourth quarter of 2014 compared to $125.8 million for the fourth quarter of 2013. Results for the fourth fiscal quarter of 2014 and for fiscal 2014 were significantly and positively impacted by the timing of our fiscal calendar which consisted of a 14 week period in the fourth quarter of 2014 compared to a 13 week period in the fourth quarter of 2013 and a 53 week period in 2014 compared to a 52 week period in 2013. The additional week was the week between Christmas and New Year's Day, a traditionally high attendance week for the company and the industry. Reconciliations of non-GAAP financial measures are provided in the financial schedules accompanying this press release. LINK
South Korea – Popcorn profeteering and misleading film start times (actually advertising block) has become a civic cause in South Korea.
South Korean civic groups and the Democratic Youth Federation and the promotion of the Law Society was held in front of the 9pm news conference, said Lotte Cinema, South Korea Studios CGV, Lotte Cinema and theater in general MEGABOX the existence of "popcorn profiteering" and "mandatory advertising," and a series of injustice, against the interests of consumers. According to the Korea Association of consumer groups last year statistics, the results of the three big companies sell snacks original show that vat of popcorn sells for 5000 yuan (about 29 yuan), but the raw material price is only 613 yuan, the price of the raw material actually 8.2 times the price. One consumer said, can not help but read more than 20 minutes of advertising, movie tickets in actually also includes the cost of 3D glasses, himself unknowingly become "taken for a ride."  LINK
India – Following a wave of consolidations in 2014 the Business Standard a boom as multiplexes spread to smaller Indian towns this year.
At the beginning of 2014, the four major players in the multiple-screen theatres business were PVR (408 screens), Inox (296), Big Cinemas (254) and Cinepolis (100). By the end of the year, while PVR and Inox held on to their top ranks, Kerala-based Carnival Cinemas had cruised its way to the third spot, having added nearly 260 screens after acquiring Anil Ambani's Big Cinemas and HDIL's Broadway Cinema. And though Cinepolis too had bought out Subhash Chandra's Fun Cinemas, it had to be content at a place below Carnival. The various acquisitions in 2014 imply a strong consolidation in the pan-India multiplex business. In turn, this means that opportunities in that space for inorganic growth through acquisitions will now be fairly restricted. That is why there is a subtle change in the outlook of exhibitors regarding future prospects, and the focus has shifted from the national to regional markets. As Kamal Gianchandani, president, PVR, explains: "There are many small cities and towns that have an appetite for cinema consumption, but are still virgin pockets for multiplexes. These will naturally be the places where the focus will shift. Instead of targeting chains, national players may look at standalone multiplexes."  LINK
Italy – Cinemeccanica has partnered Arts alliance Media to offer the latter's
Cinemeccanica, one of the world's leading cinema equipment suppliers, has announced that it is to offer Screenwriter, Arts Alliance Media's Theatre Management System (TMS), with its Cinecloud server. Cinemeccanica's customers in 90 countries will be able to purchase the Cinecloud server and Cinecloud library with Screenwriter pre-installed and ready to use. As part of the agreement, Cinemeccanica will be also be retroactively upgrading around 400 existing servers to provide the benefits of Screenwriter to current customers.  LINK
Indonesia – Indonesia is considering restricting the import of foreign films. Cinema owners are understandably not happy.
A cinema owners association opposes a proposal by a business industry group to limit the number of foreign movies being shown in Indonesia in order to protect the local industry.

The national film industry would be in danger if foreign movies continue to be shown in Indonesia, said Rudy Sanyoto, the head of video, film, and photography committee of the Indonesian Chamber of Commerce and Industry (Kadin).

Imposing such a limit would not help improve the growth of the national film industry, said Djonny Syafruddin, the head of the All-Indonesia Cinema Owners Association (GPBSI), on Wednesday. It would instead reduce the number of moviegoers, unless Indonesia's film industry improved, he added.  LINK
India – Police and cinemas owners are on high alert as a controversial film opens widely across India today. No, not "Fifty Shades of Grey."
The Haryana authorities are on high alert as the controversial film MSG or the 'Messenger of God' will be hitting cinemas today. The debut film of Gurmeet Ram Rahim Singh, the head of the religious sect Dera Sacha Sauda, the film has been under scanner for its religious content. Radical groups, in fact, have protested demanding a ban on the film. They alleged that Sigh has projected himself as the messenger of God in the movie.

Police force has been deployed at crucial points as groups opposed to the sect and the film had indulged in arson earlier in parts of Punjab and Haryana.  LINK
Vietnam – Meanwhile the screening of "Fifty Shades of Grey" has been dropped from all Vietnamese cinemas at the last moment. Disc pirates celebrate.
Cinema chains in Vietnam have canceled the release of 50 Shades of Grey, the much-anticipated movie that has caused controversies across the world because of its sexual content.

All planned sessions for the movie have been pulled by cinemas across the country, including the CGV chain, which has distribution rights to the movie in Vietnam.  LINK
People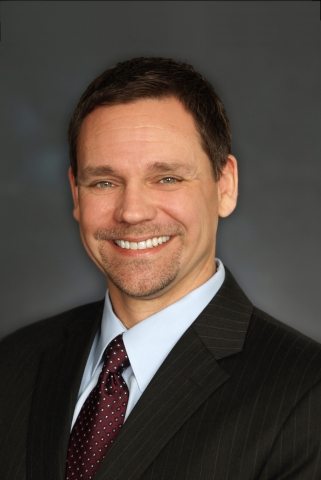 USA (CA) – NEC has a new head for its America's Display Solutions division, which includes projectors.
NEC Display Solutions of America, a leading provider of commercial LCD display and projector solutions, announced today the appointment of Todd Bouman, 44, as President and CEO of the Americas. Bouman previously served as Vice President, Marketing for commercial displays and mobile products in the Enterprise Business Division at Samsung Electronics Americas.

He brings a broad portfolio of experience in executive management, product management, product marketing, operations and supply chain strategies to NEC, where he will be responsible for driving market leadership in display solutions.  LINK
Event Cinema
Pakistan – Cinemas across Pakistan will be showing the cricket World Cup matches against its old frenemy India on the big screen.
Cricket fans need look no further than Peshawar's cinemas to get their World Cup 2015 fix as many of the establishments have decided to show matches instead of action-packed Pashto movies. A number of them have completed their arrangements. Seats at cinema houses have been gathering dust for the last few months as people became increasingly wary of the security situation. Showing cricket matches could potentially give their business a much-needed boost… "We have created opportunities to keep this house intact," said Sabrina Cinema House Manager Khalid Muhammad. "The youth of the city are quite enthusiastic about cricket and tickets are almost sold out for the first Pakistan match."  LINK
PLF
[youtube]https://www.youtube.com/watch?v=l7pFBhR6DcY[/youtube]
Canada – Brandchannel.com lobs five softball questions at Imax's CEO Richard Gelfont.
bc: How important has growth in China been, which is now your second biggest market after the US?

Gelfond: In the late '90s, we identified China as a potentially big market for us. We were developing most of our content then, and China was politically neutral. We thought the educational value of IMAX documentaries would be appreciated there.

And the timing was lucky for us: In 2002, China went on a multiplex-building binge, resulting in 2,000 screens. Now there are 20,000 (multiplex cinemas there) and China will probably pass the US around 2020.

In 2009, we had about 13 commercial theaters in China and another 220 in the backlog (to be constructed). When "Avatar" was released that year, the market went crazy. We did about $24 million on those 13 screens.

After that, there was tremendous demand for theater growth in China. One of our original partners, Wanda, expanded exponentially and now is the largest exhibitor in China. Today IMAX has more than 200 theaters open in China, with another 230 or so planned over the next five years.  LINK
Vietnam – South Korean exhibitor CJ CGV are expanding their partnership in Vietnam.
IMAX Corporation (NYSE: IMAX) and CJ CGV Holdings, Ltd., (CJ CGV) today announced an expansion of the companies' partnership with the addition of two IMAX® theatres in Vietnam, to be operated by CGV Vietnam, a wholly-owned subsidiary of CJ CGV. The deal marks IMAX's entry into the country, with the first theatre to be added to a new construction project in Ho Chi Minh City, the largest metropolitan area in Vietnam, and the second location still to be determined. With this deal, CJ CGV – IMAX's second-largest partner internationally – will have 97 theatres open or contracted to open, including two theatres in Vietnam, 20 theatres in South Korea and 75 theatres in China. "We were the first to introduce The IMAX Experience® to audiences in South Korea and today we are proud to be the first to bring the world's most immersive experience to moviegoers in Vietnam," said Dong-Won Kwak, CEO, CGV Vietnam.  LINK
Law & Order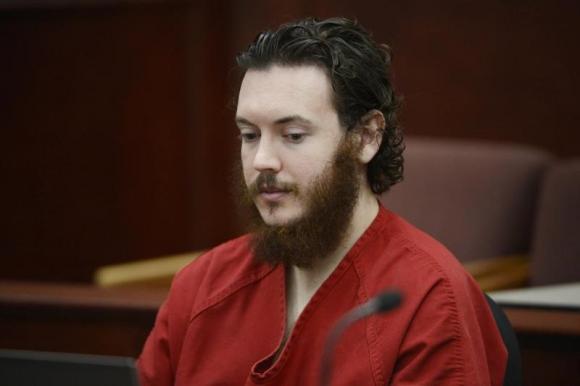 USA (CO) – The screening process of the potential jurors has begun in the Aurora cinema shooting case. It is expected to last months, as it has the largest jury pool in Us legal history.
Lawyers in the murder trial of Colorado theater gunman James Holmes began individual questioning of prospective jurors in the death-penalty case on Wednesday, a process scheduled to take four months to complete. An initial screening of thousands of potential jurors based on a questionnaire is finished, and prosecutors and public defenders started querying the nearly 1,000 people left in the jury pool for the case.  LINK
Digital Death Watch
Spain – Ibiza's second island Formentera's only cinema is getting digital projection this month.
On Friday February 20 digital cinema comes to Formentera with the movie 'Annie'. The film program and return to the island once you complete the replacement of old analog projector for the new. Agrees that this date is the same as the day the cinema in 1988 with the film 'La Mission' was opened. The first film in digital format will be seen on Friday at 21.30 and Sunday at 20 am. 'Annie' is a musical comedy-drama directed to everyone, who has been nominated this January for Best Original Song at the Golden Globes film.  LINK
Cinema Opening/Closings
USA (FL) – Carmike is opening a new multiplex in Florida. Free Coke (small) with every ticket purchase.
Carmike Cinemas, Inc. (NASDAQ: CKEC), a leading entertainment, digital cinema and 3-D motion picture exhibitor, today announced the grand opening of the new Coastal Cinema 10 entertainment complex featuring the 'BigD' premium experience in Yulee, Florida (96012 Lofton Square Court). The theatre will open at 6pm (local time) on Thursday, February 12, 2015. To celebrate the Coastal Cinema 10's grand opening, Carmike Cinemas will host a charitable event benefiting the community's Nassau Humane Society by offering movie tickets, popcorn and drinks priced at $2.00 each until 8:00 pm that day. Grand opening weekend will feature the finest Hollywood entertainment including Universal's highly anticipated 50 Shades of Grey and 20th Century Fox's Kingsman: The Secret Service that will debut Thursday beginning at 8pm. Visit www.carmike.com for exact show times and to purchase tickets.  LINK
Finally [youtube]https://www.youtube.com/watch?v=6gkKIJFIJ0k[/youtube] Scientists claim to finally have discovered what makes popcorn go "Pop!' And if you don't hear it in your local cinema, that means it is not fresh.
Now a French team say they have settled the question of why popcorn pops through a series of high-speed camera observations, sound recordings and the theory of thermodynamics. Their study concludes that rather than being due to the brittle kernels cracking open or ricocheting around the pan, the distinctive 'pop' is due to pressurised water vapour rapidly escaping from the interior. As the vapour is expelled, the cavity inside the kernel acts as an "acoustic resonator" resulting in an audible pop. "Such a scenario has been applied to … the 'pop' of a champagne bottle cork," the authors write.  LINK

Latest posts by Patrick von Sychowski
(see all)