A week after the investment firm PricewaterhouseCooper released a survey in which found 53% of its 1,000 respondents felt movie tickets cost too much, the National Association of Theatre Owners (NATO) reports that the average cost of a movie ticket in 2014 rose to USD $8.17.
That figure is a 0.50% increase from the USD $8.13 average cost of a movie ticket in 2013. Movie ticket prices roller-coastered in 2014 from quarter-to-quarter but generally stayed above the USD $8 mark. The second quarter saw price levels topping out at USD $8.33 before declining to USD $8.08 during the third quarter before rising once again to USD $8.30 for the last three months of the year. Fourth quarter prices were actually down year-over-year from USD $8.33 in 2013.
We have found these numbers, taken without considering any context or analysis, can be a bit misleading. For instance, many industry-watchers might assume the cost of a movie ticket declined in the fourth quarter of 2014 because exhibitors were lowering prices to attract audiences during a down year in attendance and box office. While that may account for a portion of the decline, it's also helpful to look at the releases in theatres during the fourth quarter of both years.
In 2013, "Gravity" was doing blockbuster business on its way to Academy Award nominations and Oscar wins. Because the film was shot in 3D and with IMAX in mind, many moviegoers chose to see it in those formats, both of which come with premium ticket prices. On the other hand, in 2014, we had "Interstellar" on its way to doing decent business, which though popular on IMAX was not released in 3D, and "The Hobbit: The Battle of the Five Armies" which performed weaker than expected.
This of course is assuming that the average ticket price is calculated by dividing the period's box office by its admissions. Historically however, NATO has conducted a survey of its members to determine the average ticket price for a quarter or year.
In that case, what would account for movie ticket prices rising less than or on par with inflation? We would suggest it has to do more with what NATO President John Fithian referred to as ticket "stratification" at this week's International Cinema Technology Association conference.
As exhibitors look for new ways to attract a broader range of moviegoers, especially baby boomers and empty nesters with disposable income, an increasing number of venues with premium offerings have begun to spring up throughout the country. Cinépolis for example has built a number of cinemas with luxurious offerings that come with everything from plush seating, in-theatre wait service and… an USD $20 ticket price (in at least one site).
And Cinépolis Luxury Cinemas isn't the only theatre operator to be trying their hand at upscale cinema experiences. Other exhibitors have been experimenting with augmenting traditional auditoriums in hopes of eventually earning up charges at the box office.
Stay tuned for a post we're putting together on how one major circuit is renovating selected theatres with reclining seats, and how they've managed to push the price of tickets at such venues higher over time.
That said, rather than 3D ticket bumps alone, it is more likely the diverse price levels at which tickets are now sold by exhibitors, specifically the increase of those with higher costs, have nudged the average ticket price for the entire year slightly higher.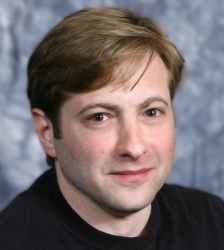 Latest posts by J. Sperling Reich
(see all)