Perhaps the biggest news announced at CineAsia was Arts Alliance Media partnership with Wanda Cinemas. It would be good, however, to have a bit more specifics on what exactly the deal entails for both parties.
The partnership will see AAM serving as a primary technology partner to Wanda with the aim of creating efficiencies, increasing revenues and improving customer experience across all of Wanda's cinema operations. The partnership covers both existing business and future developments.

John Aalbers, Chief Executive Officer of Arts Alliance Media commented "I am delighted to announce this wide-ranging, strategic partnership with Wanda Cinema Line. The initial deal represents one of the most significant in cinema software history. What is even more exciting is that Wanda is a global player with big ambitions and we, at Arts Alliance Media, are going to be right there with them making it happen. Being able to work with such a visionary and strategic partner is very exciting, as it will help keep both companies at the forefront of innovation in the rapidly changing cinema industry for years to come."  LINK
UK telecoms operator EE is ending its cinema sponsorship deal after more than a decade, though a new sponsor partner is likely to replace it.
Mobile company EE is to end long-running 2 for 1 cinema deal Orange Wednesdays in February 2015 after the company and cinemas could not agree a commerical deal.

An EE spokesperson said take up of the once "massively successful" offer had declined in recent years due to changing viewing habits:

"Orange Wednesday launched over a decade ago and at its peak was a massive success," read the statement. "After 10 great years our brand has changed and our customers' viewing habits have also evolved so it's time to move on.  LINK
GDC had a busy CineAsia and I was as always impressed by the technology on display at their stand. Too many press releases to repeat them all here, particularly for their SX-3000 Standalone IMB and Theatre Management System (though it was the CLA-2000 Content Library Adapter in particular that caught my eye), so know that they announced deals with China's Evergrande, Sichuan Pacific Circuit and China Film Group amongst others. And they launched a new logo. Something I am VERY into at the moment, for reasons that will become apparent in early 2015.
In its new emblem, the GDC initials – standing for Global Digital Creations – retain pride of place at the center of the logo, reflecting the company's solid foundations and an ongoing commitment to its core values and to satisfying customers digital cinema needs. New to the trademark, are the curved bands which enclose the type, evoking the globe and thereby alluding to GDC Technology's standing on the world stage and to its global reach.

With its solid, clean lines, the logo's design has a striking, contemporary feel that is reflective of GDC Technology's forward-thinking, user-focused ethos, while its basic elements represent both continuity and another of the company's strongest asset – its innovative approach to service and product development.  LINK (PDF)
Also at CineAsia Barco announced that it had reached the milestone of having shipped 50,000 DLP Cinema projectors world-wide, thus making it the largest digital cinema projector company both globally and in China.
Barco, the worldwide market share leader in digital cinema projection, has achieved a major milestone in its DLP Cinema® projector deployments spanning nearly 15 years, installing 50,000 units across the globe as of the third quarter 2014.

Since the release of its first digital cinema projector in 2000, Barco has continued to provide the industry with innovative solutions in movie projection, from 2K to 4K, xenon to laser, and the evolution of 3D and high frame rate technology. With many of the top exhibitors choosing Barco for their theater chains, Barco has amassed 40 percent market share in digital cinema projection, establishing the company as the clear leader in its class.  LINK
Continuing this growth, Barco also announced a deal for 800 projectors with China Film Group. LINK
USA – The fourth and fifth largest US cinema chains have joined the satellite DCP distribution consortium DCDC.
This is a step forward in the campaign to install satellite dishes and equipment at theaters — a key part of the movie industry's effort to cut distribution costs, and promote alternative content. Carmike Cinemas and Marcus Theatres, the No. 4 and 5 chains, just joined the Digital Cinema Distribution Coalition, as did a smaller player, Wehrenberg Theatres. DCDC handles satellite delivery and technology, and now has all of the five largest U.S. exhibition chains including Regal, AMC, and Cinemark. That translates to a total of more than 21,000 screens at more than 1,800 sites.

The coalition handles content from Warner Bros., Universal, Disney, Sony, Fox, Paramount, Lionsgate, Focus Features, Open Road, and Freestyle Releasing.  LINK
India – Away from CineAsia Reliance finalised the deal to sell Big Cinema to Carnival, making the latter the third-largest multiplex operator in India after PVR and Inox. Interesting to see that some of the properties have been spun off and will be sold separately. Indicates that the target price was not met for the chain as a whole and that PVR and Inox would have liked to cherry-pick the portfolio.
Anil Ambani-led Reliance Group has sold its Big Cinemas unit to South India-based Carnival Group in a deal that would lower the debt of its financial services arm Reliance Capital by about Rs 700 crore [USD $112 million].

The biggest ever deal in the multiplex sector, which entails sale of Big Cinemas business by Reliance Capital unit Reliance MediaWorks, would exclude IMAX Wadala multiplex's real estate assets in Mumbai and some other properties that the group plans to sell separately for about Rs 200 crore [USD $32 million].  LINK
[youtube]http://youtu.be/pCkjqjNTABo[/youtube]
India – Perhaps no surprise that with all this consolidation in the Indian cinema sector the price of multiplex tickets and F&B are going up.
Multiplex firms have been steadily raising their average ticket prices (ATP) for movies while focusing on earnings from food and beverages (F&B) in order to protect revenue growth from sluggish footfalls.

ATPs at both PVR Ltd and Inox Leisure Ltd—the two largest multiplex firms—have seen an increase in the first half of the current fiscal year.

The ATP in first half of fiscal increased by 7% at PVR and by 4% at Inox. PVR's ATP in the second quarter of fiscal 2015 stood at Rs.186, while that for Inox stood at Rs.162 (including Satyam Cineplexes which the company recently acquired).  LINK
Australia – More details on the mooted private equity buy-out of Hoyts; there's Chinese money involved.
A Chinese investor, and associate of Dalian Wanda, is the front runner to buy Australian cinema chain Hoyts.

Hoyts, which is currently owned by Pacific Equity Partners, had planned an $800-$900 million initial public offering but cancelled that last month. PEP has since revealed that it is in talks with private company ID Leisure International Capital.

According to documents seen by Australian media, ID is owned by Sun Xishuang a Chinese businessman with a personal net worth of $1.3 billion.  LINK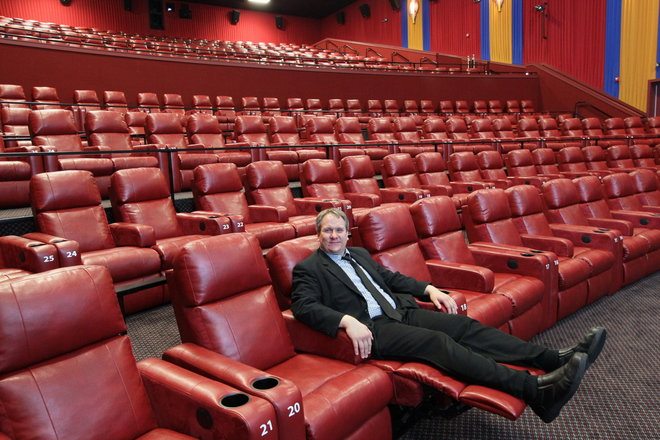 USA – Marcus theatres is accelerating its upgrade program – 2015 is only a few weeks away after all.
Marcus Theatres, a division of The Marcus Corporation is continuing its multi-million dollar investment in its circuit to bring consumers the ultimate movie-going experience — announcing significant renovations and new amenities at additional locations.

The renovations will add DreamLounger recliner seating to all of the auditoriums at the South Shore and Menomonee Falls Cinemas in the Milwaukee market and the Elgin Cinema in Elgin, Illinois.

Existing UltraScreen auditoriums at the Elgin Cinema and the Pickerington Cinema in Ohio, and an additional auditorium at the Twin Creek Cinema in Nebraska, will be upgraded to the UltraScreen DLX concept. A Take Five Lounge will also be added at the Pickerington and South Shore Cinemas, and Zaffiro's Express outlets will be added at the South Shore, Elgin and Pickerington locations.  LINK
Morocco – Morocco has just two multiplexes but they generate two-third's of the country's box office takings.
The Megarama group will open new multiplexes in 2015. By the beginning of 2015 it plans to open an 11-screen complex, with 1,400 seats, in Rabat – Morocco's capital – and, in March 2015, an eight-screen venue, with 1,000 seats, in the international port city of Tangiers. These sites were originally planned to be opened in 2014, but due to issues related to planning permission and construction delays, have been pushed back to 2015.

Adding 19 screens to Morocco's screen park, Megarama's multiplex drive will be a major boost to domestic admissions, potentially increasing total box office by 50%.  LINK
Advertising
China (PRC) – AAM is not the only one to have a strategic software partnership with Wanda. Yummi has just re-affirmed their partnership with China's largest cinema operator.
Singapore-based Yummi Media Group (Yummi), a digital media company specialising in the creation of premium interactive content for second screen engagement, has announced an exclusive licensing and partnership agreement with Wanda cinema chain in China, to enable the country's growing number of cinema-goers to access movies and interactive content from its new mobile app, WeDong.

Known as 'cinime' outside of China, the app uses Yummi's proprietary platform, PHONIX, which enables audiences to use their smartphones to interact and engage with content on the big screen without the need for a cellular or wi-fi connection. Much of the US$ 40 million funding has gone into developing the PHONIX platform which is being rolled out globally by the company.  LINK

Ireland – Unique is the latest vendor to be in compliance with WW's Cinema.Reloaded(R) scheme.
Theatre Management System software – RosettaBridge™ V1.1 – by Unique Digital Ltd has been certified by Weischer.Media as 'CINEMA.RELOADED® ready', meaning that RosettaBridge™ V1.1 is compatible with Weischer.Media's sophisticated and highly-automated digital cinema advertising solution, CINEMA.RELOADED®, when interfaced with the required ONEDCN® pre-show system.

Weischer.Media launched its certification programme for Theatre Management Systems in June this year. The initiative aims to clarify to exhibitors which TMS solutions are compatible with Weischer.Media's sophisticated and highly-automated digital cinema advertising solution, CINEMA.RELOADED®.  LINK
Premium Large Format
China (PRC) – RealD announced that its Luxe PLF screens will be appearing in three multiplexes owned by China's Broadway Circuit.
Global 3D and visual technology company RealD Inc. (NYSE: RLD) and leading Hong Kong and Chinese theatrical exhibitor Broadway Circuit announced today an agreement to install 3 "LUXE: A RealD Experience" (LUXE) auditoriums in Broadway's cinema locations in mainland China. Introduced by RealD in 2013 as a new Premium Large Format (PLF) initiative, LUXE auditoriums will be installed at Broadway locations in Tianjing, Chengdu and Guangzhou, with the Tianjin location expected to open in May 2015. All 3 LUXE auditoriums opened at Broadway locations will feature RealD 3D projection and a RealD Precision White Screen.  LINK
RealD also licensed its Precision White screen technology to Harkness. LINK
Event Cinema
UK – Violence and gore is nothing new in cinema, so let's see if multiplex audiences are hardier than theatre patrons. AAM is distributing Shakespeare's Globe plays globally.
The Shakespeare's Globe production of Titus Andronicus, which was so bloody it caused more than 100 audience members to faint or leave during its theatre run, is to go global as it is screened in cinemas across the world.

The play, described as "grotesquely violent", sees 14 deaths, brutal rape scenes, mutilation and cannibalism in scenes which caused dozens of theatre-goers to faint.  LINK
Audio
Indonesia – At CineAsia Dolby announced that Indonesia's dominant cinema operator has committed to 100 screens with the immersive audio technology.
Cinema 21 and Dolby Laboratories, Inc. (NYSE: DLB) announced today that Cinema 21, one of the largest cinema chains in Indonesia, plans to install Dolby Atmos® in 100 cinema screens over the next 18 months. Dolby Atmos has now reached the milestone of 200 screens installed or committed to in Indonesia, making it the country with one of the largest numbers of committed Dolby Atmos screens in the Asia Pacific region. Today also marks another significant milestone for Dolby, as more than 900 screens worldwide have now been or are scheduled to be equipped with Dolby Atmos.  LINK
Seating
Japan – Electric recliner seats are the norm in this newly opened cinema in Japan; a first for the country apparently.
Ion Cinema was opened five days Aeon Mall in Okayama Okayama, the total number of seats about 2000 and the prefecture of the largest cinema complex. That attention among them, it's adopted the domestic cinema complex's first all seats electric full reclining seat "Grand Theatre".

Luxurious sheets leather with a normal 1-four times the width. Backrest and leg rest at hand switch can be freely manipulated. In addition the number of seats is also reduced to 46 seats which corresponds to about half of the other theater, watching movies you can enjoy in the relaxed posture without refrain next to and behind.  LINK
Health & Safety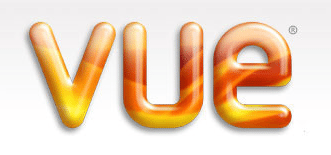 UK – 'Catching Fire' – the puns practically write themselves.
HUNDREDS of people were forced to evacuate Vue Cinema in Plymouth this afternoon during a screening of Hunger Games exactly a year after the same thing happened.

Fortunately this evening's 'blaze' was a mock one, during Mockingjay Part 1, while last year wires actually caught fire during Catching Fire.

An appliance from Greenbank fire station attended the scene after somebody hit the fire alarm. LINK
Cinema Opening/Closings
UK – We now know who will build the 10-screen Odeon Bournemouth multiplex.
Vinci Construction UK has won a £30m job to build a 10-screen cinema and leisure complex in Bournemouth.

The 120,000sq ft development, for Licet Holdings, will be located on Exeter Road and will include leisure facilities on the lower and upper floors, as well as restaurants overlooking Bournemouth's Victorian Lower Gardens.  LINK
UK – Meanwhile construction rivals McAlpin has been selected for this project in Southampton.
Hammerson has chosen Sir Robert McAlpine for the main construction works for its £70m WestQuay Watermark development in Southampton.

The mixed-use, leisure-led scheme includes a 10-screen cinema, up to 20 restaurants and a new public plaza.

The city centre development received detailed planning consent earlier in the year and is supported by the government's regional growth fund.  LINK
USA (IA) – The last big single-screen movie house in Iowa is closing its doors for good. Sad irony that only PLF big screens seem to survive.
Fifty years ago, it was Plaza Theater that attracted big crowds with its giant screen to showcase the latest Hollywood films. The historic cinema, now known as the Merle Hay Cinema, will close its doors for good this week.

Some of Merle Hay Cinema's customers and employees said they've been attached to the cinema for decades because it's unlike any movie experience in Des Moines.

"On this screen here, being a 60-foot movie screen, you are always immersed in the movies," employee Michael Olsen said.  LINK
Finally
[youtube]https://www.youtube.com/watch?v=c25GKl5VNeY[/youtube]
This Bollywood film has been playing for over 1,000 weeks in the same cinema. That's close to 20 years and a record of sorts.
The iconic Bollywood blockbuster DDLJ has finally finished an uninterrupted run of 1000 weeks in theatres. Needless to say, it is a feat unlike any other.

It tugged at the heartstrings of the young, middle-aged and the old alike when it released way back in 1995. Even a thousand weeks after its run at the box office, Shah Rukh Khan-starrer romantic drama 'Dilwale Dulhania Le Jayenge' (DDLJ) continues to be "cherished" by youths, who consider it an "ideal love story".

When the film, debut-directed by Aditya Chopra, released on October 20, 1995, it came as a refreshing change as well as a clutter breaking and trend-making entertainer with all ingredients of a Bollywood masala potboiler – love, romance, comedy, action, melodrama, thrills, songs and dance — put together cohesively to tell a story of the victory of true love.  LINK

Latest posts by Patrick von Sychowski
(see all)