The City Council of Bristol, Tenn, recently voted 3-2 in favour of allowing beer sales in the local cinema, clearing a first hurdle and in line with a larger national trend.
National Association of Theatre Owners Director of Media and Research Patrick Corcoran said wine, cocktails and suds in the cinema are becoming another selection at the concession stand at theaters across the U.S.

At last count, nearly 900 movie houses — including ones in nearby Asheville and Knoxville — have alcohol alongside the popcorn and Goobers in food vending areas or in restaurants confined within the theater, which allow consumers to take their meals and spirits in to see the show.

"It's moving more into the mainstream as some of the larger theater companies are getting into it," Corcoran said. "There's a growing adult market. The percentage of the older population is growing and theaters are looking for better ways to attract that demographic. One of those is through alcohol sales and dine-in theaters."  LINK
An interesting footnote is that one Hollywood studio was initially dead set against the idea of beer in cinemas. Have you already guessed which one?
Corcoran said independent movie theaters and larger chains began selling beer and wine in the mid 1990s, leading the Walt Disney Co. to not release its films to some locations because they did not want their family films associated with the sale of alcohol. Disney later relented after sales became successful in those areas with the beer concept.
Canada – Cineplex has announced its quarterly figures and Canada's largest exhibitor noted year-on-year growth, but it as mainly the in-organic (screen acquisition) kind and the company is not immune to the malaise that is gripping the box office south of the border.
"Total revenue for the second quarter of 2014 increased 7.2%, or $21.9 million compared to the prior year, due largely to the 2013 acquisitions of 24 Atlantic theatres and digital signage company Cineplex Digital Networks," said Ellis Jacob, President and CEO, Cineplex Entertainment. "The box office was impacted by the underperformance of a number of big summer titles and the shifting of release dates on certain films which resulted in a same store decrease in box office revenues of 4.2%, compared to the prior year quarter."  LINK
The silver lining was "diversification in related businesses including media, digital commerce, gaming, food service and alternative programming" to counterbalance under-performing films, plus the SCENE loyalty program reached 5.8 million members (an increase of 200,000 members in the quarter).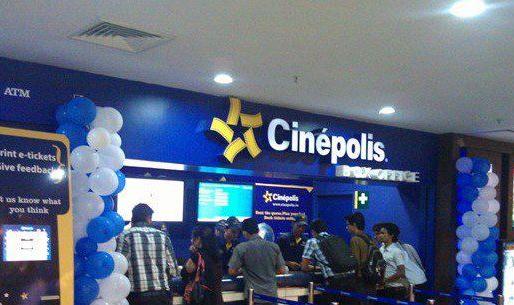 India – Mexico's Cinepolis has confirmed plans to expand in India. The numbers seem achievable, at least compared to some figures bandied about by other Indian exhibitors.
Cinepolis India has decided to open 40 more screens in Andhra Pradesh and Telangana in the next three years.

This is in addition to the 11 screens that are presently operating in the two States, Devang Sampat, head, strategy, Cinepolis, said here on Wednesday. Plans have also been chalked out to open similar screens in Guntur after getting an appropriate mall.

Giving details about the launch of six screens at PVP Square Mall on M.G. Road here, he said the all-digital, Real D 3-D equipped multiplex would feature up to 24 shows everyday in six screens with a capacity of more than 1200 seats. With this, the firm had achieved the landmark of setting up of 90 screens in the country, he claimed.  LINK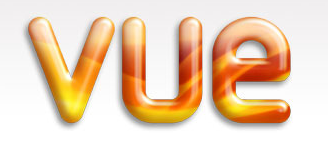 UK – Property company LondonMetric has picked up yet another multiplex building, this one occupied by Vue. But don't worry, Vue isn't moving any time soon.
LondonMetric Property plc (LMP.L), a REIT investing in UK retail and distribution properties, Thursday said it acquired the seven-screen Vue cinema in Birkenhead for 5.5 million pounds (NIY 7.7 percent).

The cinema is let to Vue for a further 15 years with RPI rental uplifts of between 2 to 4 percent per annum, LondonMetric said in a statement.  LINK
Law & Order
USA (IN) – Sadly the darkness of cinema halls is sometimes the cover for some appalling activities.
A Westfield man was accused of exposing and touching himself at a movie theater while sitting near children.

John Brown was arrested this week on charges of public indecency, public nudity and performance before a minor that is harmful.

All of the incidents happened at Regal Cinema Village Park on 146th Street during viewings of "The Fault in Our Stars."  LINK
India – Sadly cast prejudices persist in India – even in cinemas it seems.
Mild tension prevailed at a cinema hall in Bahadurpura on Wednesday after a 30-year-old man was assaulted for being in the company of a woman from another community.

The victim, a doctor and a resident of Kondapur along with his 25-year-old colleague, who hails from Mumbai, had gone to watch a film at Metro Cinema. Some members of the audience and locals objected to the two being together and accosted the duo before assaulting the doctor.

According to sources, passersby alerted police who rushed to the spot and brought the situation under control. A case has been registered at the Bahadurpura police station.  LINK
Cinema Opening/Closings
Canada (ON) – Some interesting news from Cineplex's CEO and President Ellis Jacob in yesterday's quarterly earnings call.
Next week, we'll open Canada's first standalone VIP cinema at Shops at Don Mills in the north end of Toronto. The theatre will feature five VIP cinema auditoriums and more than 500 seats. Another first for this adult-only location will be the luxury reclining seats that we are installing in two of the five auditoriums. Later this year, we'll celebrate theatre openings at Cineplex Cinemas downtown Markham and VIP, and we'll be adding three VIP cinemas to our theatres in Saskatoon, renaming it Scotia Bank Theatre Saskatoon and VIP. In 2015, we'll open Cineplex Cinemas Lansdowne in Ottawa, and we'll add VIP cinemas to our popular SilverCity Yonge Eglinton cinemas.  LINK
Canada (AB) – But elsewhere in Canada older cinemas are closing.
Grande Prairie's movie theatre scene is about to get a little smaller.

President and CEO Neil Campbell of Landmark Cinemas confirmed that the Jan Cinema in Grande Prairie will be closing its doors permanently on Thursday, Aug. 14. The company is also closing the Jewel Theatre in Stettler.

"Most of it is just the nature of the business and the fact that financially, neither one of them was carrying their weight anymore," he said. "It became time that we focused our attention on our other theatres and growing the company in a different manner. Both of them have been in the Landmark Company for over 40 years."  LINK
Ireland (Rep.) – A bigger screen and Barco Auro 11.1 in this cinema in Ireland.
A new €5m cinema boasting one of Ireland's largest screens opened with a media launch last night and a screening of the new Inbetweeners 2 film.

The Omniplex Group owns the adjacent Swan Shopping Centre in Rathmines where it previously operated a three screen cinema. The company, which owns 21 other cinemas in the Republic and Northern Ireland, has now added a 22,000 sq ft extension to the centre with the brand new cinema featuring eight screens and over 1,600 seats.  LINK
UK – Cineworld is opening a new IMAX screen in Telford as part of the Southwater development.
Complete with 11 screens including a fantastic IMAX screen and D-BOX seating, Cineworld Telford is part of the new entertainment and leisure venue. The cinema will screen the latest blockbusters as well as unique live event cinema screenings. With state of the art technology offering the ultimate viewing experience including IMAX and RealD 3D in selected screens, cinema goers will be able to enjoy the best film experience.  LINK
Finally
A passionate editorial in a local newspaper called 'Why I still go to the movies' – a welcome sentiment too.
When you go to the cinema, you engage in a societal contract to unwind, inviting all of your senses to come online, even as you literally take yourself offline.

As humans, we used to focus on one thing at a time for prolonged periods, but now this is a luxury and no longer the norm.

I worry about the future of movies when Indies open simultaneously in select theatres and also through video-on-demand.

I understand that they are aiming for word-of-mouth awareness with these campaigns, recognizing that many viewers prefer to watch at home.

Most young people download content for free and can't imagine paying to watch any movie, but this is a "Do Not Pay Now" furniture store campaign that reaps high-interest payment schemes somewhere in the future.  LINK
As the writer observes, people who make movies deserve to be paid for them.

Latest posts by Patrick von Sychowski
(see all)