Guidelines have now been published for what American cinema need to do to comply with disabilities and access regulation, or, 'Notice of Proposed Rulemaking Under Title III of the ADA to Require Movie Theaters to Provide Closed Movie Captioning and Audio Description'. This is a major hot potato and anyone with an interest in the exhibition industry in North America needs to pay close attention. [Thank you to MKPE for flagging up this one.]
The Department is proposing to provide a consistent nationwide standard for movie theaters to exhibit movies with closed movie captioning and audio description for all showings of movies that are available with closed movie captioning or audio description. This proposed rule would impose no independent obligation on movie theaters to add captions or audio description to movies that are not already available with those features.

Title III of the ADA requires movie theaters and other public accommodations to provide effective communication through the use of auxiliary aids and services. This rulemaking specifies requirements that movie theaters will need to meet in order to satisfy their effective communication obligations to persons with hearing and vision disabilities.  LINK
China – What was the real reason for Wanda's Chinese IPO being 'aborted' at the last minute? I have heard some interesting theories that point to specific motives, while eastmoney.com weighs in with interesting analysis and numbers. It is worth reading the article in full to understand the cinema situation in China and Wanda's role.
According to previously disclosed in the prospectus, Wanda Cinema plans to issue no more than 6000 million shares, to raise funds to 2 billion yuan. Of which 1.6 billion yuan will be used for the construction of a new round of theater. According to the plan, 2014 Wanda Cinema will open 40 new multiplexes, and operating income of 4.83 billion yuan. If successful listing, in addition to capital good, will get "domestic theaters first unit," the name of the head.

The main reason was listed Wanda Cinema "Abort" is not timely updated application materials. A source close to Wanda senior analyst said: "Such a small 'mistake' may indicate Wanda Cinema has re-listed strategic planning, it is possible to consider changes in the overseas market."

Several other "cinema first unit" of potential contenders, this has been "suspended", including the shadow of the shares, Jin Yi Film. Wanda and the two are old rivals. 2013 three cinemas respectively 14.52%, 8.65%, 7.08% market share ranked first, second and sixth.  LINK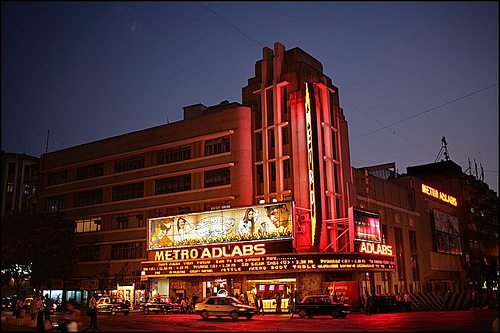 India – Apparently there is a race on who will take over Reliance ADAG's BIG Cinemas. It has some crown jewel properties (like Metro above) but was also dragged down by some single and double screens that were far less profitable, so expect there to be fierce negotiating taking place. Notice that Inox and PVR are not mentioned in the article. They are presumably less keen/desperate.
Mumbai's Carnival Cinemas, Malaysian private equity fund Navis Capital and Delhi's Satyam Cineplex have joined the race to merge with Reliance MediaWorks' film exhibition brand, Big Cinemas. Business Standard had reported earlier this month Big Cinemas, which operates 280 film screens across the country, was in talks with rivals PVR Ltd and Inox Leisure for a merger into one mutliplex chain in which Reliance MediaWorks would have a minority stake. The strategy is part of the Anil Ambani company's plan to exit non-core businesses and reduce debt. After the merger, the film exhibition business will be handled by Reliance MediaWorks' partner. Carnival Cinemas recently acquired HDIL's multiplex chain, Broadway Cinemas, for Rs 110 crore.  LINK
China – The Mainland cinema market is proving a strong lure for many companies, even those with a background at the production/distribution end.
The Hong Kong company behind 2011's controversial yet commercially successful erotic period drama 3D Sex and Zen: Extreme Ecstasy announced plans to grow its theater business in China, the South China Morning Post reported Monday.

The entertainment conglomerate China 3D Digital Entertainment opened its first movie theater across the border in the coastal tourist town of Xiamen earlier this year, and its success has moved the company to step up plans for new theater developments in underserved provincial Chinese cities.

Speaking about the success of the company's first venture, chairman Stephen Shiu Jr. told the SCMP: "This business really has surprised me. From the first month, the cinema's cash flow has already broken even."  LINK
China – The success of Transformers 4 in China will not necessarily be a boon for other Hollywood films this summer as screen space is reserved for local film, riding high at the moment.
In an effort to protect domestic film, Chinese authorities usually fend off overseas competition by making theaters arrange more screenings for Chinese language films, especially in holidays.

A manager of cinema chain Wanda in east China's city of Nanjing told Xinhua that, as "Transformers 4" went off, there will be no Hollywood movies at her theater until mid-August when "How to Train Your Dragon 2" screens.

According to the Wanda website, only five foreign movies were released in July, including "American Hustle", a 2014 Academy Award nominee.

Some movie critics complain that the success of "The Continent" and "Tiny Times 3.0" – a chick flick released almost at the same time – is largely thanks to the buzz surrounding each of their virally popular directors.  LINK

USA (WI) – Marcus Theatres only launched its loyalty program four months ago – in partnership with Movio – but has already signed up its 500,000th member, who got the equivalent of USD $500 automatically loaded onto his/her card.
Guests can register for the loyalty program one of two ways: 1) Selecting Magical Movie Rewards using the Marcus Theatres mobile app downloadable at the App Store for iPhone or at Google Play for Android phones or 2) by getting a card at the box office and registering online. Once registered, members earn points, which are translated into reward dollars redeemable at the box office, concession counters or at the many Marcus Theatres' food and beverage venues. These include Big Screen Bistros which provide in-theatre guest dining, Take Five? Lounges with full-service bars and chef-inspired menus, plus Zaffiro's restaurants and Zaffiro's Express outlets with Thincredible pizzas – and lots more.

Members of the Magical Movie Rewards program receive additional benefits, including no fees for online or mobile ticketing; exclusive screening opportunities; and unique concessions offers.

'Our goal for the loyalty program is twofold – quantity AND quality,' said Rodriguez. 'In addition to doubling enrollment in 2015, we want to have one of the most customer-engaging rewards programs within the industry.'  LINK
USA – AMC has announced a USD 20 cents quarterly dividend. The press releases doesn't say much more. There will be an announcement on the full figures and a conf call after markets close today.
AMC Entertainment Holdings, Inc. (NYSE:AMC) ("the Company"), announced today that the Company will release financial results for the second quarter 2014 after the market closes on Wednesday, July 30, 2014.

The Company will host a conference call via live webcast for investors and other interested parties beginning at 5 p.m. Eastern Time on Wednesday, July 30, 2014. Participants may access the live webcast by visiting the Company's investor relations website at investor.amctheatres.com. The call can also be accessed by dialing (877) 407-3982, or (201) 493-6780 for international participants.  LINK
Also, Ballantyne will be reporting their results this Friday.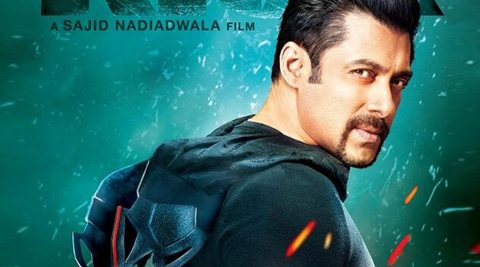 Pakistan – The temporary if heavy-handed closing of Islamabad's only cinema did not prevent Bollywood hit Kick from becoming the biggest opening ever in Pakistan.
Eidul Fitr is the most lucrative season for cinema in Pakistan, as producers, distributors and exhibitors all try to recover from the Ramazan hiatus. They do that by complementing the best possible exhibition option with the most feasible distribution network in terms of the cinema circuit and number of screens. And when you have a Salman Khan action film slated for an Eid release then the cinema industry chooses it without giving it a second thought and it mostly works in their favour.

Even this time around Salman Khan proved to be a goldmine for the box office as Kick created history with its all time high first day collection of Rs20.08 million on the first day of Eid. Kick not only breaks the Rs11.4 million opening day business of Waar but also eclipses Dhoom 3's all time highest opening day collection of Rs19m.  LINK
Event Cinema
UK – Secret Cinema has announced that Back To The Future is back on from this Thursday – and they are sorry.
Today, founder of Secret Cinema, Fabien Riggall said: "We are happy to announce that Secret Cinema Presents Back to the Future will go ahead.

"We are extremely sorry for the delayed communications of last week. We know we let our audience down and will do everything we can to make it up to them."

Organisers cancelled the first week of screenings, at the venue near the Olympic Park, after not being able to meet the requirements from Hackney Council in time.  LINK
UK – Following on from the publication of the NESTA report on event cinema, Sir Peter Bazalgette who is chair of Arts Council England, pens an article for The Independent highlighting how event cinema raises interest for local arts events, instead of cannibalizing existing audiences.
Until now there's been no data about the effect that live broadcasts – and the National Theatre's in particular – have actually had on attendance at live events. Good news then, to see the publication of Nesta's report, which takes a look at the data surrounding NT Live and its effect on audiences for theatre across the country. The report looked at data from ticket transactions for 54 performing arts venues across England from early 2009, when National Theatre Live was launched, through to late 2013. And it concludes that the presence of National Theatre Live appears to have boosted local theatre attendance in neighbourhoods most exposed to the live broadcasting programme. The more of the good stuff you have, the more you want. The same happened to attendances at football matches when live transmissions started more than 25 years ago!

We need to ensure that these parallel worlds, the digital and the live, support each other. For example, a digital network could ensure that high-profile local productions are streamed to local audiences that can't get to see the live shows, either because of availability or affordability. And cinema broadcasts of flagship productions could carry adverts for local theatre productions.  LINK
UK (N. Ireland) – In Belfast there will be a unique cinematic commemoration of the centenary of the start of the First World War by showing what cinema audiences would have been watching back then. Great way to raise interest in silent cinema too.
On Friday, August 8, at 6pm Film Hub NI and Queen's Film Theatre (QFT) present A Night at the Cinema in 1914 in the grounds of City Hall.

The programme of early films, recreating a typical night out at the cinema in 1914, will be shown on the outdoor Big Screen including The Perils of Pauline starring Pearl White, The Rollicking Rajah, Daisy Doodad's Dial and Palace Pandemonium, as well as more sombre contemporary footage.  LINK
Censorship
[youtube]http://www.youtube.com/watch?v=n_KjOh6X2OY[/youtube]
UK – Given that the most complained about (in writing) films in the UK in the last two years were both 12A (JAck Reacher and Woman In Black), it makes sense for the BBFC to launch a campaign to educate cinema goers as to what exactly the 12A certificate means.
The BBFC has created an advert to help increase awareness of what the 12A cinema rating means, which will screen in cinemas over the summer from Aug 1.

It follows research that suggested 27% of cinema-goers were unclear about the meaning of the certificate, despite a record number of films being rated 12A in 2013.

A total of 321 movies were given the classification in 2013, including The Hunger Games and Gravity, up from 234 in 2012.  LINK
Piracy
Australia – The topic of film piracy has made its way to the Australian parliament.
The death of Australia's film industry is near unless the government stamps out online piracy, Village Roadshow warns.

On the day the federal government released a discussion paper aimed at curbing illegal downloads, Village's co-chief executive and chairman, Graham Burke, said its box office takings had plunged 12 per cent in the past month as piracy reached critical mass.

"It's been seeping, seeping and now it's reached a crescendo," he said.  LINK
USA (FL) – This is more about home cinema first-run technology/anti-piracy solution, but given the recent posting of Expendables 3 on the internet, the press release is timely, not to say put out for that very specific reason. But will more studios than just the likes of Universal and Lionsgate sign up now?
Thales, a world leader in critical information systems and cybersecurity, announces that PRIMA Cinema, a pioneer in providing the ultimate home cinema experience, has deployed Thales nShield hardware security modules (HSMs) to protect ultra-high value intellectual property and as a result create a new industry. Through its innovative use of Thales security technology, PRIMA Cinema is able to address the piracy concerns of Hollywood studios and has become the first company in the history of cinema to be granted rights to distribute theatrical release movies to private home cinemas.  LINK
Premium Large Format
Germany – Former dcinex veteran Thomas Rüttgers has been tapped to advise Imax on its expansion in Germany and beyond.
Thomas Rüttgers, former head of the merged into dcinex cinema technology specialists FTT and founder of European Cinema Consulting is available Imax future as a consultant. Together with the Europe Theatre Development Group of Imax should Rüttgers explore further growth potential for the company – especially in Germany, the Imax regarded as' very important market, "although in this country only two regularly recorded IMAX theaters exist: the Cinestar flagship at Potsdamer Platz…  LINK (paywall)
Cinema Opening/Closings
Hong Kong (SAR) – The former British colony's latest multiplex, the Metroplex, is a hit with local and design firm Walters-Storyk Design Group (WSDG) takes this opportunity to give itself a pat on the back. The photos do make it look lovely.
Company Principal/Director of International Relations, Sergio Molho reports that WSDG provided a comprehensive review of the architectural master plan layouts and prepared a detailed analysis of the acoustic package recommendations provided by a local consultant.  Particular attention was addressed to issues of Sound isolation  and (RT60) internal room acoustics.  The client's primary concern was to assure absolute Sound isolation between the movie theaters and the large event hall located on the upper floor specifically with regard to NC and STC parameters. House #1, the Metroplex's largest theater, accommodates an audience of 430.  The five other public theaters (#2-6) seat groups of 151, 138, 136, and 97 guests respectively.  Additionally, three plush VIP Screening Suites (#'s 7,8, 9) have been created to host elite clusters of twenty guests each.
UK – More images have been released for the planned swimming pool-turned-cinema in Montrose.
Montrose Playhouse Project is set to transform a former swimming pool in the town into an independent cinema.

The project was given the go ahead by Angus Council earlier this year.

And today the Evening Express is giving a glimpse of how The Reel Cafe and Bar, inside the Montrose cinema will look.  LINK
UK – Hats off to this entrepreneurial young man for bringing cinema back to his town.
Film enthusiast Bryn Tyson, 20, has turned his dream into reality, opening his own retro cinema in Barrow town centre.

The ABC Cinema Room – named in tribute to the Associated British Cinemas chain which ran the former Ritz cinema in Abbey Road until the 1970s – opened to the public last week, marking six months of painstaking work by the former Parkview pupil.

A disused meeting room in the old Conservative Club, further down Abbey Road, has been transformed into a 19-seat, single-screen picture house, utilising vintage equipment and styled in tribute to the golden age of the silver screen.  LINK
Australia – This sounds and looks like a gorgeous restoration, even if the picture in the article is a bit small.
On the corner of Barker and Brunswick Street in Fortitude Valley there stands the iconic cinema that has existed for 100 years.

It has been a total of 13 years since the cinema has been servicing the public, but this week will see the exciting reopening of the local building.

The owners of Yatala Drive In, Peter and Steven Souris, bought the heritage listed cinema and have restored the building back to usable shape over the last year and a half.  LINK
USA (WY) – A brand spanking new cinema opening next year close to the University of Wyoming in LAramie.
Developer University Plaza, LLC, plans to begin construction of a 10-screen cinema and retail building in August. A sports bar and grill should begin construction in September, said Dick Bratton, managing member of the company.

"The retail building should be finished by the first of next year," he said. "The cinema should take until next spring along with the bar. All of them should be open by August of next year."

The developer leased nine acres from the University of Wyoming. The lease is for 50 years. There is a possibility for the developer to purchase the land after the lease expires.  LINK
Finally
[youtube]http://www.youtube.com/watch?v=SfZWFDs0LxA[/youtube]
It isn't out until Valentine's Day 2015, but Fifty Shades of Grey has already become the most watched trailer of 2014. So it is only sensible for cinemas to start taking precautions now.
Cinemas across the UK are to have waterproof seats fitted prior to the release of the film version of Fifty Shades Of Grey early next year.

"It's a major expenditure on our part, but the price seems a bargain when you consider the mental cost of the clean up," said a spokesman from Cineworld, who have 81 cinemas across the U.K.

"It's likely that most of the seats would have to be removed and burnt in the car park after each screening – that's the level of excitement we expect this film to generate."  LINK
And if that wasn't enough, following the leaking of Expendables 3 on the internet, the Daily Mash exclusively reveals that "the film version of Fifty Shades of Grey was shown by [UK's] Channel 5 back in 1998."

Latest posts by Patrick von Sychowski
(see all)