The cancellation of the opening week of Secret Cinema's ambitious Back to the Future event has spilled over from the trades into mainstream press. Though not the first cancellation (both Brazil and its Australian opening were delayed) this is bigger and potentially much more damaging given the social media backlash. Buzzfeed was not impressed. The organisers continue to be silent on the exact causes of the cancellation/delay.
Doubtless there are thousands of disappointed Back To The Future fans who are wishing the creators of Secret Cinema would get in their on-set DeLorean and travel back to the point before they cancelled their first week of shows.

But for founder Fabien Riggall, the "very complicated myriad series of challenges" that led to his decision have not only been obstructive, but they have left him "heartbroken" in knowing he has let his audience down.

Mr Riggall has remained tight-lipped on the exact reasons behind the decision to cancel first Thursday's, and then Friday's show, which he says is for the benefit of the near 65,000 still due to attend throughout August, as the "challenges" are directly related to the material and performances that people have paid £53 each to see.  LINK
British consumer advocate publication/website Which? has even weighed in on the matter:
A Which? spokesperson said: "As a minimum consumers are entitled to a full refund of the face value of the ticket if an event is cancelled or rescheduled.

"However consumers may also be able to claim for additional reasonable losses if the cancellations were avoidable, so Secret Cinema need to explain what the issues are and make sure consumers are not unfairly left out of pocket.  LINK
Here is a background article by a journalist who was given a tour of the set prior to the opening night/week cancellation.
Event Cinema
UK – Event Cinema is making a notable contribution to theatre earnings, according to the recently published BFI report, generating GBP £7.2 million from just 14 shows for National Theatre Live. It has quickly overtaken opera as the most revenue generating event cinema genre.
The data, which is included in the British Film Institute's Statistical Yearbook, shows that the takings from live theatre screenings represented the largest share of the £18.3 million of total box office takings from 111 events that were screened during the year. These include opera performances, comedy and concerts…

The BFI report noted that opera has proved consistently popular, with 44 screened last year, generating £4.8 million from a select number of participating cinemas.

Ballet took £2.1 million, classical music £900,000, popular music £500,000 and comedy £100,000. The other two non-theatrical categories were film documentaries, which generated £2.2 million, and museum exhibitions, which took £900,000.  LINK
Germany – The most famous German opera and composer (Bayreuth and Wagner) can both be enjoyed in cinemas next month.
"Wagner in the movies," it says on August 12. Then the opening of the Bayreuth Festival with the romantic opera as well as interviews with singers, conductor and Katharina Wagner is transmitted. Scene was set by van Lieshout. Matthias From Grass

The Bayreuth Festival opened this year with the much-discussed production of Tannhäuser 2011 – from controversial to this very remarkable submitted the reviews about the staging of Sebastian Baumgarten, a Berlin theater man in Brechtian tradition. If the celebrities to kick off the festival at Tannhäuser frolicking on the green hill, take the narrow seats in the stalls and the eternal see-and-be-seen game begins, you can be in Kleve again this year live: in " Wagner in the movies "to a live broadcast from Bayreuth in Klever Tichelparkkino on Tuesday 12 August.  LINK
UK – As we predicted last week, the new Doctor Who television premier will also be coming to a cinema near you – 23 August in the Uk and 25 August in North America.
Peter Capaldi will materialise in cinemas around the world next month as his first outing as the latest incarnation of Doctor Who is broadcast simultaneously on BBC1 and the big screen.

The first feature-length episode of the new series, titled Deep Breath, will be beamed to screens around the globe from 23 August to allow fans to share in the new Doctor's debut.

It follows international cinema broadcasts at 1,500 venues last year for the 50th anniversary edition of the show, which proved a huge box office draw for BBC Worldwide, the commercial arm of the corporation.  LINK
Business
France – The French economy may be known as 'the Sick Man of Europe', so all the more reason for them to cheer the success of home-gown digital cinema operator Ymagic, now merging with Belgium's dcinex.
Created in 2007, a time when cinema was still dominated by the film, the company is betting digital. A mutation that was quick in the world of cinema. Changing radically with Ymagis sector has taken advantage by offering digital service offerings. "We created the company at the right time. Area at the time was changing. We surfed the wave," Jean Mizrahi, analysis CEO of Ymagis.

An investment that has quickly paid for the French company. So much so that its IPO has enabled it to consolidate its market position thanks to record numbers and a successful strategy. "We operate in three markets. Financing Equipment cinemas represent 45% of our revenue once the approximation made. Serving the rooms, just over 45%. And rights holders, a little less 10%, "says Jean Mizrahi. Its positioning is unique in the industry and explains the growth current company.  LINK
USA (WI) – A first-hand account of how Marcus Theatres USD $50 million renovation program is going and what the results are like from a recent press junket – everything from pizza to Dolby Atmos. (No, we didn't get invited.)
"Wider aisles, improved sight lines and full reclining options allow you to adjust your position to maximize your viewing pleasure with the touch of a button," Rodriguez said.

Sure enough, as I was listening to the theater manager talk about the renovations, I was relaxed, reclined, and would consider calling this a home theater experience out at the theater. Being so focused on the patrons, Marcus got this right, bringing this part of the experience full circle.

At many area theaters, Marcus has rolled out Zaffiro's pizza options in the concessions areas. As part of this renovation, a dozen more Zaffiro's Express locations will be built by the end of the year. For me, I enjoy the Zaffiro's at the Ridge Cinema in New Berlin, which is a full service, sit-down restaurant at the theater.  LINK
UK – Is there an over-supply of films in the cinema in the UK? The numbers seem to suggest that this is the case.
Last week the British Film Institute hit out at the "ridiculous" number of films available each week. As the Telegraph notes, 698 films were released in 2013 – 13 a week on average – up from 503 in 2009 and 383 in 2000.

Ben Roberts of the BFI Film Fund said: "A few years ago you could stay on screen with a good film for the summer period, and now distributors are struggling to keep them on screens … It's too much for the market to bear. Financially, it doesn't make as much sense. I would like to see us rallying around really great films in greater number. We want to reach a point where films can expand rather than immediately retract."   LINK
India – K Sera Sera is selling off part of its 'miniplex' subsidiary to raise funds. In case anybody has forgotten, K Sera Sera is the company whose VP of Technology Rajesh Chaudhary was previously caught stealing a major Bollywood release (What's Your Rashee?) from his then employer UFO Moviez to sell to Pakistani film pirates.
KSS_Limited1 Limited is planning to divest 26% stake in its subsidiary in K Sera Sera Miniplex Limited by way of offer for sale at a total valuation of INR 2,000 Mn.

With this valuation the company divestment is expected to fetch INR 520 Mn to KSS.  LINK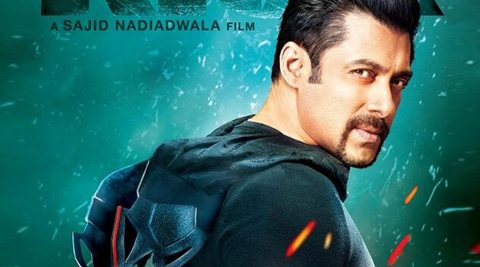 Pakistan – Islamabad's only cinema was forcibly closed by policy, patrons evicted and the owners arrested for violating laws prohibiting film showings during Iftar times (breaking of Ramadan fast) – a rule ignored by most other cinemas in Pakistan. There could be a political motive as the cinema was playing Bollywood hit Kick.
Entertainment-starved residents of Pakistan's capital were deprived of their sole recreation after authorities shut down the city's only cinema hall for screening movies during Ramzan, a police official said today.

Cineplex theatre was launched last year by a private company in the Centaurus Shopping Mall and played local and foreign films.

Police raided the cinema yesterday on a complaint by a person who asked police to proceed against the cinema under Ehtram-e-Ramadan Ordinance.  LINK
India – Income is slightly up but profit is way down for Inox, one of India's largest multiplex chains, in its latest quarterly figures.
Integrated multiplex chain operator Inox Leisure saw its fiscal first quarter net profit slide 68 per cent to Rs 4.58 crore ( Rs 45.8 million) in comparison with the year-ago period.

This is despite income from operations edging 1.3 per cent up to Rs 232.37 crore ( Rs 2.32 billion) as against Rs 229.40 crore ( Rs 2.29 billion) reported in the corresponding period of the previous fiscal.

Inox's theatrical exhibition business continues to suffer from a double whammy. Higher lease property rentals and the termination of a Mumbai lease property collectively hammered its operations and profitability. The company has to make a provisioning of Rs 39 lakh (Rs 3.9 million) towards the termination of this property.  LINK
Digital Death Watch
USA (PA) – This small cinema back is after several months of closure with new carpets – and a digital projector.
With a new digital projection system and expanded offerings, the future at Newtown Theatre appears bright, and so is the smile on Andy Smith's face when he thinks about it.

Smith, president of the historic one-screen theater's eight-member board of directors, said he wants to see the facility at 120 N. State St. bustling with activity.

"Our goal is to keep the theater busy for as many hours of the day as possible," he said. "We have been putting together an eclectic selection of movies and events, something for everyone. People are attracted to the Newtown Theatre because it has history and soul. It's not a generic box in a parking lot at the mall."  LINK
Cinema Opening/Closings
UK – Liverpool is set to get a luxury cinema in one of its shopping malls/arcades.
THE company behind London's popular Screen on the Green has revealed plans to transform part of Liverpool's Metquarter into a luxury cinema complex.

Cinemagoers will be able to enjoy a glass of wine and quality food, sitting in plush armchairs with footrests to watch films.

Everyman (no relation to Liverpool's Hope Street theatre) wants to create a three-screen cinema at the Victoria Street end of the MetQ.  LINK
UK – Anyone care to guess which three? Or should we just assume that it is the Big Three (Odeon, Cineworld and Vue)?
THREE cinema chains are interested in running a multiplex in an extended Eastgate Centre.

The shopping centre, which got permission for the expansion last month, is understood to be discussing the plans with several operators who would help add more than 200 jobs to the city centre.

Centre owner F&C REIT has also been contacted by an "endless list" of eateries keen to occupy one of the five new restaurants that are also planned as part of the expansion.  LINK
UK (N.I.) – Northern Ireland's largest cinema chain has secured yet another site.
The major development got the thumbs up from Craigavon Borough Council on Monday night.

The development has moved quickly through the planning process since the Dublin-based firm Omniplex took over ownership of the land from Portadown firm Turkingtons who had originally owned and applied for planning permission for a cinema. Four restaurants and car parking are included in the application.

The name on the current application is Omniplex Holdings NI Ltd and has been submitted by its agent HPA Architects which are based in Portadown.  LINK
UK (Wales) – A five-screen independent cinema and a renovated old Rank cinema that used to be a bingo hall no less.
The finishing touches are being put to a new independent cinema in Blackwood town centre.

The Maxime, which was originally opened as a cinema in 1939, will open its doors once again to film fans on August 6 after a £1.5 million refurbishment by company Picturedrome Cinemas, based in Bognor Regis.

Adam Cunard, Managing Director of the firm, said the newly reopened cinema would be a huge boost to the town's High Street.  LINK
USA (AL) – Carmike is opening its latest cinema and the Coca Cola will be flowing freely.
Carmike Cinemas, Inc., a leading entertainment, digital cinema and 3-D motion picture exhibitor, today announced the grand opening of the new Chantilly 13 entertainment complex featuring the 'BigD' premium experience in Montgomery, Alabama (10477 Chantilly Parkway). The theatre officially opens at Noon (local time) on Thursday, August 7, 2014 in time for Carmike Cinemas to host their charitable event benefiting the community's River Region United Way by offering movie tickets, popcorn and drinks priced at $2.00 each until 5:00 pm. The official Grand Opening of the Chantilly 13 is Friday, August 8th and will feature the finest in Hollywood big-screen entertainment. Visit www.carmike.com for exact show times and to purchase tickets.

In addition, to celebrate Chantilly 13's debut, guests who attend the opening week will enjoy a Free Coca-Cola Freestyle fountain drink (any size) with ticket purchase through close of business August 14. Additional (unless otherwise noted) promotions at this location include…   LINK
Finally
We began with Secret Cinema's Back to the Future and we will end with it as well. Here is The Daily Mash (UK's own The Onion) take on it.
THOUSANDS of middle class people are receiving emergency lack of perspective treatment following the cancellation of Secret Cinema.
Around 84,000 people had tickets for special 'immersive' screenings of Back to the Future, the non-occurence of which is the biggest bourgeois crisis since the chalk paint drought of 2013.

Architect Stephen Malley said: "I had made travel arrangements and bought a Marty McFly gilet off eBay, all for nothing. Nothing!

"The monsters responsible have offered me a refund, or replacement tickets for next weekend, which is when I've got a wedding in Italy.

"Jesus christ, I don't want to live in a world where innovative art-at-scale projects are run unreliably.  LINK

Latest posts by Patrick von Sychowski
(see all)