Poland – An interesting cross-promotion movie pass and subscription pass for satellite and cinema consumption of movies.
Polish satellite platform nc+ introduces a special offer for its subscribers who are cinema lovers. It offers a card Multikino Unlimited, which allows viewing films without additional charges in any of 31 cinemas of the chain Multikino. The Multikino Unlimited card costs monthly PLN 79, and provides a subscriber of nc+ with access to 31 films a month (one film a day) without the need to buy a ticket. The ticket also provides a 15-percent discount on a second ticket and on snacks in the cinema bar. Each subscriber can buy up to four cards (e. g. for family members). The subscriber buys the card for at least nine months. The fee for the card is billed on the monthly invoice.  LINK
Iran – Before the revolution in 1979 there were 500 cinemas in Iran. Today there are just 200 and people rarely go to the ones left. So how to entice them back? Offer free screenings of films.
The Azadi Cinema Complex in Tehran announced on Tuesday that henceforth, its theaters will offer free admission every day for the first screening.

The decision has been made to encourage people to watch films at theaters, complex director Reza Saeidi told the Persian service of MNA.

"Other institutions and organizations should get on board with some promotional activities to draw people into theaters," he added.  LINK
France – More proof that female audiences are driving cinema viewing this summer – with data coming from CNC in France.
In June 2014, the public cinema is predominantly female (51.3% against 51.4% in May 2014) as the barometer publiXiné National Film Center and Moving Image Centre (CNC) made in partnership with Médiavision. The share of less than 15 years in public this period (18.4%) is lower than in May 2014 (23.3%), "especially because of the late spring school holidays" he says. Total investment in the first half of 2014, the share of 3-14 years in public is higher by 5.2 points compared to the first half of 2013 the share of 15-24 year olds rose in June 2014 (22% , against 19.4% in May), as well as that of seniors (29.7% against 28.6% in May 2014). The share of CSP + is decreasing (30.1% against 31.4% in May 2014), while the inactive increased (44.8%, against 43.3% in May 2014). This increase PubliXiné notes, is as much the fact that retirees of pupils and students (respectively +1.1 and +1.7 points compared to May 2014).  LINK
Brazil – The digitisation of Brazil continues it steady but slow progress with this latest announcement, involving Doremi, Quanta and AAM.
The largest exhibitor in southern Brazil, Arcoplex, with over 50 years in the market, has begun the process of digitalization by selecting the world leader in digital cinema to provide the technology. In a major move forward, 61 of its screens will be upgraded to the highest quality equipment available on the market – the IMS1000 and IMB/ShowVault.

A solid contractual agreement has been formed between all parties involved, with Quanta DGT | AAM as the VPF integrator and Arcoplex's technical team performing the installation and maintenance.  LINK
UK – Den of Geek gets all conspiratorial about who owns Britain's big cinema chains. Not exactly a state secret, but some interesting observations. Here is the lowdown on Cineworld.
The Reputation: Although some bad press has circulated Cineworld, including a scandal surrounding a refusal to pay London staff the 'living wage; (which bizarrely gained public support from footballer Eric Cantona) and an investigation into the fair trading (or lack thereof) of its recent acquisitions, Cineworld has recently constructed a reputation for itself as the home for thrifty film fans. Thanks to its Unlimited scheme (which allows entry to unlimited films, as well as occasional early screenings of big films, for a monthly fee that easily outweighs the cost of buying individual tickets), Cineworld has gone from an often overlooked option (to this writer, anyway) to a popular choice for hard-core cinephiles.

The Owner: After the Blackstone Group sold its 20% shareholding in 2010, Cineworld went back to being financially owned by the people who run it, Cineworld Group PLC. This personal touch seems to spread into the multiplex too, with this writer's local team often insisting on sending a member of staff into the screen to verbally introduce the film and to doubly urge patrons to get their darned phones switched off. Even though their recent adoption of allocated seating has incurred some social media backlash, Cineworld is arguably one of the good ones. Which is good news for these guys… LINK
China – More news about the on-demand cinema in China that we wrote about earlier this week. It seems to be more of a karaoke television (KTV) lounge seating just a few people where you can order up a movie on demand. Probably nothing too new (Transformers 3 rather than 4) and slightly more luxurious than the average home lounge. Still, interesting concept.
"Amy 1895 movie Street" in Shanghai, Nanjing, Yangzhou and other places chain operator, will soon be extended to other cities such as Beijing. This co-founded by Wuhan Wuhan film company and a German group in Nanjing.

Cinema like KTV, may hold a variety of recreational activities

Day, the reporter to experience this "demand-style theater." On the touch-screen theater in front of a machine, correspondent click the "Transformers 3", the waiter brought the reporter between the respective packages, ????? rely on, one off the lights, they begin to appreciate movies.  LINK
Law & Order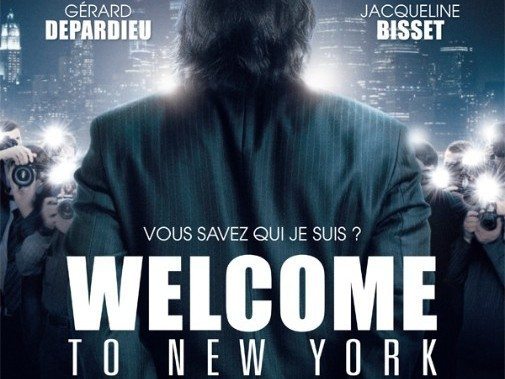 France – The French Minister of Culture is proposing to shorten France's absurdly long window between cinemas and television and video on demand. But only a little.
French culture minister Aurelie Filippetti told Le Figaro that she will propose a change to the country's TV broadcast and VoD window for new films to make them more quickly accessible to TV viewers after their cinema release. She said she would propose to allow films to be shown on TV two months earlier than at present, and for VoD within after two years, rather than three years. This advantage will only concern services which take part in the financing of French and European productions. The minister, whose statement comes two months before the expected arrival of Netflix in France, said she was engaged with economy minister Arnaud Montebourg in a cultural and digital sovereignty for France. 'We must promote and develop the excellence of French players in the area of VoD and SVoD,' she said.  LINK
USA (CO) – The accused Colorado cinema shooter James Holmes will finally get his day in court this December.
 A new trial date of December 8 has been set for James Holmes, the man accused of killing 12 people and wounding 70 at the July 2012 opening of a Batman movie at a cinema in Aurora, Colorado, according to media reports on Tuesday.

The trial had been scheduled for October, but the psychiatrist performing the second examination of Holmes requested more time, according to the NBC television station. The defense objected to the new date.

"I can guarantee the court we will not be prepared in that short of time frame," said Holmes' attorney, Tamara Brady, according to the Denver Post.  LINK
India – Indian censors are cracking down even more on domestic films.
In a bid to curb violence and vulgarity in films, the Censor Board of Film Certification (CBFC) in India passed an order to completely edit "offensive scenes" instead of blurring them.

Another passed order passed says that beeping of expletives will be done away with and the scene will instead be muted when an offensive word is spoken.

In an interview with the Mirror, Indian censor board CEO Rakesh Kumar said, "Blurring toh bilkul nahin chalega[is not acceptable]. And if there are gaalis [expletives], a 'U' certificate will only be given if the objectionable part is muted in its entirety. Cuss words become obvious if beeped out."  LINK
Event Cinema
USA/UK – It is not just the Bolshoi Ballet that is appearing on US screens this autumn/winter (see yesterday's Digest), but also the Royal Ballet, which is beaming out courtesy of NCM's Fathom Events.
Fathom Events and the Royal Opera House partner again to present the "The 2014/15 Royal Ballet Cinema Season," offering five specially curated titles from October through May, four of which will be captured live from London. They start with "Manon" on Thursday, Oct. 16, "Alice's Adventures in Wonderland" on Tuesday, Dec. 16, "Swan Lake" on Thursday, March 19, 2015 and "La Fille Mal Gardee" on Tuesday, May 5, 2015. Rounding out the season is Christopher Wheeldon's beloved "The Winter's Tale" on Tuesday, Feb. 17, 2015, which was recorded earlier in the season. Each event in the series features 15 minutes of behind-the-scenes footage including interviews with the performers and specially captured rehearsal elements.

Tickets for the "The 2014/15 Royal Ballet Cinema Season" will go on sale immediately and are available at participating theater box offices and online at www.FathomEvents.com. The event will be presented in more than 360 select movie theaters around the country through Fathom's Digital Broadcast Network.  LINK
UK – Secret Cinema has come a long way from its small word-of-mouth origins just a few years ago to a point where it now does for cinema what Cirque de Soleil did for circus. The Independent charts its rise and Future.
The company's latest project launches this week. The format is not a weird experiment, but a proven financial success that's the envy of more conventional exhibitioners. The film is not an obscure indie flick, but Eighties nostalgia crowd-pleaser Back to the Future. And there aren't 400 people coming: there are more than 66,000. 17,000 tickets sold in the first four minutes, and if the show sells out, as it looks like it might, it'll hit 84,000. It's not exactly under the radar.

You can't blame Fabien Riggall, whose brainchild it all is, for sounding a little frazzled. "I think it was always my idea, subconsciously, to have something that could scale," he says. "But from where we started to be here, it's just insane."

Secret Cinema has been big for a while, of course, part of a growing trend towards "immersive" experiences that's echoed in theatre, music, video games, even restaurants. But the previous top seller (Terry Gilliam's Brazil, set in a disused office block) shifted 25,000 tickets: Back to the Future is a significant step up, a clear indication that the idea has well and truly entered the mainstream.  LINK
UK – 'The King of Waltz' has played his ways into record books with the highest earning UK cinema music event of all time.
Flying the flag for event cinema, André Rieu's 2014 10th Anniversary Maastricht Concert became the UK's highest-grossing music event of all time at the box office this weekend. On Saturday and Sunday, CinemaLive screened the concert at 410 locations across the UK and Ireland, grossing $1.42M. The concert also screened at 234 moviehouses in European markets including France, Germany, the Netherlands, Belgium, Denmark, Romania, Finland and Croatia, bringing the total gross box office figure to more than $2.05M for the weekend. Rieu's July 2013 cinema concert event set UK records with about $766K. The massive jump this year is one more feather in the cap of live event cinema which has been growing in popularity with music- and theater-loving crowds.  LINK
Advertising
UK – Odeon is starting trial with iBeacon and also signed a deal with BT to install wifi in its lobbies.
In June Odeon Cinemas announced that it planned to imminently begin trials with iBeacons to welcome people to its cinemas, share information and inform them of special offers.

In a talk at Marketing Week Live commercial director Andy Edge said that iBeacons also offered Odeon the opportunity to gain more insights on its visitors.

Around a third of its customers, or 2.5m people, have signed up to the Odeon loyalty scheme and a third of those people have also agreed to CRM.

That's an impressive figure, but also means there's a big chunk of customers that the cinema chain knows nothing about.  LINK
Cinema Opening/Closings
UK – A 3D image of what the converted swimming pool in Montrose could look like as a cinema has been released by the Montrose Playhouse Project ahead of fundraising drive.
Interior images will also be put out in the coming weeks as excitement builds following a successful planning application with Angus Council.

It would have the ability to stream live events like ballet performances, comedy, sports events and concerts. There would also be space for an arts centre, restaurant, a bar and meeting rooms.

Over a year in the making, the community-led project seeks to raise around £2 million in order to transform the town's old, unused swimming pool off North Street into an entertainment venue for the region.  LINK
USA (LA) – Cinema-dining pioneer Movie Tavern has opened its latest cinemas, this one in Covington, Louisiana.
With Movie Tavern's latest addition, the company has now grown to 18 locations and 149 screens in eight states. The Northshore location will feature eight screens, including one of Movie Tavern's signature innovations, MT-X (Movie Tavern Xtreme), an enhanced auditorium that includes a large three-story silver screen, RealD 3D capability, and Dolby Atmos sound.

"We are thrilled that Movie Tavern has chosen West St. Tammany Parish as its first location in Louisiana," said Lacey Toledano, President and CEO of St. Tammany West Chamber. "Having that site and building brought back to commerce after six years, especially as a full-service in-theatre dining destination, is yet another testament to the continued growth of our parish. Movie Tavern has already brought approximately 175 jobs to our area and will continue to grow after its doors open. It is certainly a welcomed addition to our community."  LINK
USA (NJ) – Xscape Theatres took a step closer towards opening a 14-screen multiplex in Howell, New Jersey, after a planning board meeting went their way.
The Planning Board has granted approval to an applicant who plans to build a multiscreen cinema at Route 9 north and West Farms Road in Howell.

The approval was granted at a special meeting that was held on July 10.

Voting yes on a motion to approve the application were board Chairman Stephen Johnson, Vice Chairman Paul Schneider and board members Arthur Fankhauser, Thomas O'Donnell, Brian Tannenhaus, Kenneth French, Deputy Mayor Robert Nicastro and Mayor Bill Gotto.

Representatives of Alliance Management Company sought preliminary and final site plan approval to construct a 14-screen, 58,000-square-foot building.  LINK
UK – Plans for a three-screen cinema – as well as homes, retail and offices – in Epping took a step closer after a local council decision yesterday.
Epping Forest District Council's (EFDC) cabinet last night agreed the terms of the sale of the site in St John's Road, which includes the former Epping Primary School, Epping Hall and a council depot, to Frontier Estates Epping Ltd.

This follows the agreement of Epping Town Council and the proposal will now be considered by Essex County Council for final approval.  LINK
UK – The opening date for The Light's cinema in Walsall has been pushed back from Easter to summer 2015. But the develpers are keen to put a positive spin on what will be on offer once it offers. Such as Dolby Atmos.
CINEMA goers at a soon-to-be built Walsall development will be given a first class leisure experience, bosses say, as further plans have been unveiled.

The Light Cinema, which will open inside the £12 million Waterfront development in Walsall town centre, will open with a "world class extreme screen", which bosses say will deliver an "intense" experience for film lovers and is the first of its kind in the country.

It comes as developers have confirmed that they are entering final discussions with leading brands to open their doors in outlets inside the multi-million pound scheme. LINK
Finally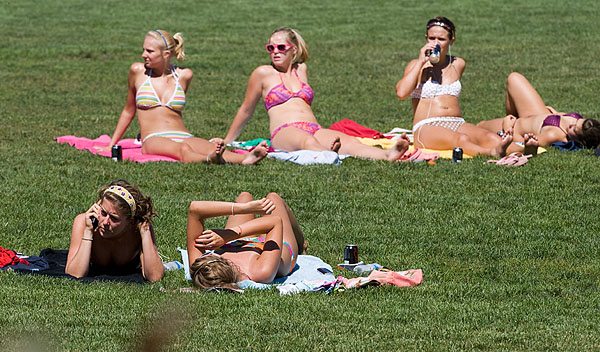 After the misery of the World Cup exhibitors in the UK now have to content with with atrociously sunny weather. At least one cinema is not taking it lying down in the grass.
Those providing indoor entertainment face a loss of custom during hot weather and have to adapt their offering to meet customer demand. Picturehouse Cinemas, in Cambridge, has looked to diversify its screening programme. A spokesperson said: "We have introduced a 2-for-1 summer sunshine ticket offer to get people through the door. We also emphasise the air conditioned cinema screens and cool drinks on offer at the bar."  LINK

Latest posts by Patrick von Sychowski
(see all)