Earlier today while posting a link to to Twitter promoting our piece on Nikki Rocco's retirement from Universal Pictures, I spotted a tweet from Regal Cinemas in my timeline that provides a great example of alternative content marketing. Specifically, it provides an illustration of how event marketing activation can work by using multiple channels to build awareness.
In this particular case, the event being marketed was "Shatner's World"; a one night cinema presentation of William Shatner's autobiographical one-man Broadway show.
I initially saw social media marketing directly from the retail channel where the product was to be purchased. This was a Twitter post from Regal Cinemas containing an image of the poster artwork for the event:
Celebrate @WilliamShatner on the big screen! RT for a chance to #win a $150 @priceline voucher + #ShatnersWorld tix! pic.twitter.com/JWQhk4G8UT

— Regal Cinemas (@RegalMovies) April 22, 2014
From this one post I was led to the official Twitter accounts for both William Shatner and Priceline.com. Shatner's timeline featured several posts related to the upcoming event, including:
I hope you guys take advantage of the fact that I am doing the Broadway show for movie prices. Get your tickets at http://t.co/kGvIvlny6J

— William Shatner (@WilliamShatner) April 23, 2014
This is an example of using an influencer to market a product, service or event. The influencer in this case is Shatner himself and the market he is meant to influence is his own fan base. Take note of how many times Shatner's Twitter posts have been retweeted or favorited to see what kind of multiplier affect social media marketing can have.
Priceline.com's Twitter timeline had numerous mentions of the "Shatner's World" cinema event, each with links to additional information. Each tweet is a demonstration of sponsorship activation. As the presenting sponsor for the alternative content program, the travel website Priceline.com, for which Shatner is the official spokesperson, has the task of independently promoting or advertising the upcoming event.
Negotiate your way to cinemas on 4/24, when @WilliamShatner's one-man show, comes to the big screen for one night. http://t.co/7jcwzWBXvU

— Priceline.com (@priceline) April 21, 2014
Of course, Fathom Events, which is distributing "Shatner's World" to North American multiplexes, also had several posts in its own Twitter timeline talking up the event. This is the kind of marketing activation consumers are most accustom to; straight from the manufacturer of the product.
Now all of this social media activity has generated another form of promotion not technically considered marketing activation; public relations hits such as this post which broaden the reach of their efforts.
On a related note, having attended a performance of "Shatner's World" when the actor brought his show to the Pantages Theatre in Los Angeles, I can assure anyone who sees it in cinemas is in for a fun and entertaining evening.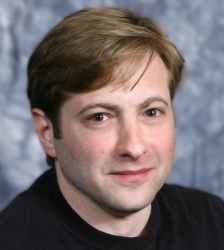 Latest posts by J. Sperling Reich
(see all)